Topic: Asia

Clarksville, TN – Dr. Somaditya "Soma" Banerjee, an assistant professor at the Austin Peay State University (APSU) Department of History and Philosophy, has published a book that examines how modern physics developed in colonial India early in the 20th century.
«Read the rest of this article»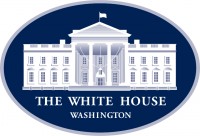 Washington, D.C. – PRESIDENT DONALD TRUMP: Thank you very much. I guess I might begin. It's an honor to be with you and really brave men and women. The job you do is incredible, and the progress that you've made in the last short period of time has been unbelievable.
On April 1st of this year, I announced the launch of a powerful U.S. military law enforcement operation to combat the flow of illegal drugs across the Western Hemisphere. Today I'm pleased to be with Admiral Craig Faller and his team — done an incredible job — at the U.S. Southern Command headquarters to provide an update on this incredible successful effort.
«Read the rest of this article»

Clarksville, TN – Caroline Clasby's suitcases are loaded with brochures, t-shirts and little novelty items all stamped with the red Austin Peay State University (APSU) logo. One day she's hurrying through the airport in Lagos, Nigeria, and the next she's handing out Governors gear to potential students in Dubai.
«Read the rest of this article»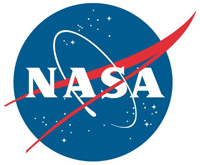 Washington, D.C. – Hot and dry. NASA says these are the watchwords for large fires. While every fire needs a spark to ignite and fuel to burn, it's the hot and dry conditions in the atmosphere that determine the likelihood of a fire starting, its intensity and the speed at which it spreads. Over the past several decades, as the world has increasingly warmed, so has its potential to burn.
Since 1880, the world has warmed by 1.9 degrees Fahrenheit, with the five warmest years on record occurring in the last five years. Since the 1980s, the wildfire season has lengthened across a quarter of the world's vegetated surface, and in some places like California, fire has become nearly a year-round risk.
«Read the rest of this article»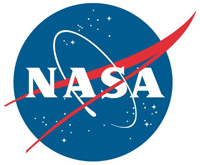 Pasadena, CA – NASA's newest carbon dioxide-measuring mission to launch into space, the Orbiting Carbon Observatory-3 (OCO-3), has seen the light. From its perch on the International Space Station, OCO-3 captured its first glimpses of sunlight reflected by Earth's surface on June 25th, 2019.
Just weeks later, the OCO-3 team was able to make its first determinations of carbon dioxide and solar-induced fluorescence – the "glow" that plants emit from photosynthesis, a process that includes the capture of carbon from the atmosphere.
«Read the rest of this article»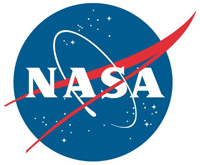 Washington, D.C. – NASA says that for more than a billion people, Asia's high mountain ranges, Himalaya, Karakoram, and Hindu Kush, are the names of their most reliable water source.
Snow and glaciers in these mountains contain the largest volume of freshwater outside of Earth's polar ice sheets, leading hydrologists to nickname this region the Third Pole. One-seventh of the world's population depends on rivers flowing from these mountains for water to drink and to irrigate crops.
«Read the rest of this article»
Written by Carol Rasmussen
NASA's Earth Science News Team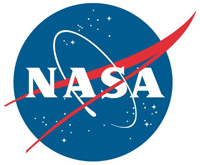 Washington, D.C. – A NASA-led, international study finds Asia's high mountain glaciers are flowing more slowly in response to widespread ice loss, affecting freshwater availability downstream in India, Pakistan and China. Researchers analyzed almost 2 million satellite images of the glaciers and found that 94 percent of the differences in flow rates could be explained by changes in ice thickness.
For more than a decade, satellite data have documented that the glaciers were thinning as the melt rates on their top surfaces increased.
«Read the rest of this article»
Austin Peay State University (APSU)

Clarksville, TN – Smartphone photos are fine for most tourists, but when Austin Peay State University (APSU) student Amir Elraheb first experienced the splendor of Madrid, Spain, he pulled out his watercolors to truly capture the city.
"It's sort of like a photograph, but when you are painting you have to pay attention to the details of whatever you're looking at so much harder, so scenes are engrained in my head," Elraheb, an Austin Peay State University foreign language major, said.
«Read the rest of this article»
Journal of the American Heart Association Report
Dallas, TX – Foreign-born adults living in the United States had a lower prevalence of coronary heart disease and stroke than U.S.-born adults in nationally representative data spanning 2006-2014, according to new research in Journal of the American Heart Association, the Open Access Journal of the American Heart Association/American Stroke Association.
«Read the rest of this article»
Written by Curtis Johnson
Tennessee State Representative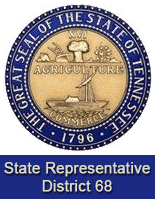 Nashville, TN – This month, House Speaker Pro Tempore Curtis Johnson (R-Clarksville), State Representative Jay Reedy (R-Erin), and the Tennessee Department of Education announced that Montgomery County Schools has received district growth funding to support education initiatives in Montgomery County.
Specifically, Montgomery County received $3,566,500.
This funding is a direct result of a Republican-led effort to not only fully fund education in Tennessee but also provide an additional $18 million to towards school district growth.
These significant investments in many Tennessee school districts will allow growing schools to maintain the necessary resources, so that they can continue offering quality education for our state's young leaders.
«Read the rest of this article»