Topic: Autumnwood Boulevard

Clarksville, TN – Clarksville Police investigation into the death of Julie Rosario has led to the arrest of 23-year-old Kymber Green and 27-year-old Reginald Pope. Ms. Green and Mr. Pope were arrested in Portland, TN with the assistance of the Portland Police Department.
Ms. Green and Mr. Pope have been charged with Criminal Homicide and are currently being held in the Montgomery County Jail without bail.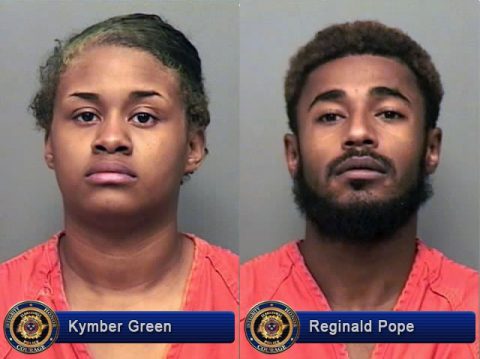 «Read the rest of this article»

Clarksville, TN – On May 26th around 3:00am, a motorcyclist was found barely breathing in the middle of Autumnwood Boulevard after a motorcycle crash. He later died from his injuries. Clarksville Police released the victims name today. The man's name is Franklin Evan Wadsworth, age 30, of Clarksville, TN.
No further information is available at this time.
For more on the story, see: Clarksville Police reports a Motorcyclist found laying on the road dies from his Injuries

Clarksville, TN – Clarksville Police are trying to determine the cause of a motorcycle crash after a 30 year old man was found barely breathing by a passerby, laying in the middle of the roadway, in the 1700 Block of Autumnwood Boulevard, around 3:00am, May 26th, 2012.
The man was transported to Gateway Medical Center and died around 4:00am from his injuries. «Read the rest of this article»