Topic: Bars
Three bars found violating restrictions quickly comply
Clarksville, TN – Clarksville Police have begun enforcing the state and local executive orders prohibiting customers from gathering inside restaurants, bars, nightclubs and similar food establishments.
«Read the rest of this article»
Nashville, TN – Today, Monday, March 23rd, 2020, Tennessee Governor Bill Lee provided an update on Tennessee's efforts around coronavirus (COVID-19) relief.
Governor Lee's daily press conferences can be viewed live each day this week at 3:00pm CT here. Governor Lee has also established a website specific to coronavirus (COVID-19) updates which can be found here.
«Read the rest of this article»
Clarksville, TN – Montgomery County Mayor Jim Durrett and Clarksville Mayor Joe Pitts announced Monday coordinated executive orders directing residents in Clarksville-Montgomery County to limit the size of social gatherings and restrict certain business operations.
The orders declare a Civil Emergency, expanding actions taken earlier by both mayors to reduce the spread of the coronavirus (COVID-19) pandemic by limiting gatherings and in-person contact.
«Read the rest of this article»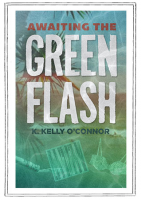 Nashville, TN – For some authors, writing a full-length, debut novel can seem like a daunting task, but this was not the case for K. Kelly O'Connor. In fact, the colorful characters and vivid scenery of her new book, Awaiting The Green Flash, came quite naturally for the first-time author.
"I certainly didn't sit down and decide to write a book," she explains. "This novel was definitely more of a compulsion for me. Much of it was originally sketched out on napkins while sitting in bars, taverns, cafes, and nightclubs. The best environment for me to be creative in is a public place with all types of people around— with lots of sounds, scents, tastes, and sights." And it's certainly O'Connor's penchant for vibrant settings and eclectic people that shines throughout the entirety of Awaiting The Green Flash.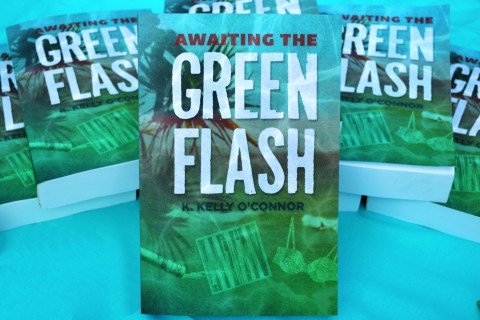 «Read the rest of this article»
The most comprehensive laws — those covering workplaces, restaurants and bars — resulted in more health benefits.
Dallas, TX – Smoke-free legislation was associated with substantially fewer hospitalizations and deaths from heart and respiratory diseases, according to research in the American Heart Association journal Circulation.
Researchers reviewed 45 studies covering 33 smoke-free laws at the local and state levels around the United States and from countries as varied as Uruguay, New Zealand and Germany. «Read the rest of this article»