Topic: Beijing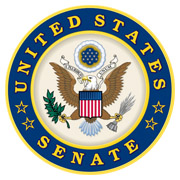 Washington, D.C. – This week, we honored the legacy of Justice Ruth Bader Ginsburg, a smart, talented trailblazer who mentored women in the judiciary. She worked hard to achieve prominence on her own merit, and I thank her for her service to our country.
Yesterday, September 26th, 2020, President Donald Trump announced Judge Amy Coney Barrett as his nominee to serve as our next Supreme Court Justice. Twenty-nine times in American history there has been a vacancy in a Presidential election year, and all twenty-nine times the President has made a nomination. My colleagues and I on the Judiciary Committee will do our due diligence in vetting Judge Amy Coney Barrett as is consistent with the Senate's Constitutional duty to provide advice and consent to the President.
«Read the rest of this article»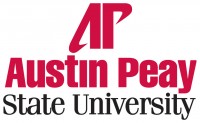 Clarksville, TN – Austin Peay State University and Communication University of China (CUC) recently signed an agreement that will see an international exchange of ideas, students and faculty in the fields of science and technology.
Four representatives from the Beijing-based institution visited APSU's Clarksville campus Tuesday, July 28th and Wednesday, July 29th to tour the University's facilities and meet with University representatives.
«Read the rest of this article»
Written by Alan Buis
NASA's Jet Propulsion Laboratory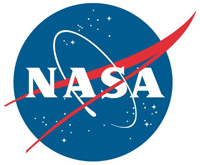 Pasadena, CA – A new study by scientists using data from NASA's QuikScat satellite has demonstrated a novel technique to quantify urban growth based on observed changes in physical infrastructure.
The researchers used the technique to study the rapid urban growth in Beijing, China, finding that its physical area quadrupled between 2000 and 2009.
A team led by Mark Jacobson of Stanford University, Palo Alto, California, and Son Nghiem of NASA's Jet Propulsion Laboratory, Pasadena, California, used data from QuikScat to measure the extent of infrastructure changes, such as new buildings and roads, in China's capital.
«Read the rest of this article»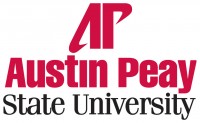 Clarksville, TN – Dr. Gregg Steinberg, professor of health and human performance at Austin Peay State University, will conduct a free seminar on writing a book proposal that sells.
The seminar will be from 4:00pm-5:00pm, Wednesday, October 26th in the Morgan University Center, Room 306. The event is open to the public.
Steinberg has sold three books to major publishing houses. He is the author of "Full Throttle: 122 Strategies to Supercharge Your Performance at Work," "Mental Rules for Golf" and "Flying Lessons."
«Read the rest of this article»

With school in session in many districts across middle Tennessee, the pressure is on for students to get good grades, make friends and be involved in various activities.
Consequently, students are faced with many challenges, and parents have to be more than simply parents. They must act as a performance coach to help their children achieve their goals.
Unfortunately, this is where some parents get stuck.
Dr. Gregg Steinberg, professor of health and human performance at Austin Peay State University, will appear on WSMV's new television show, "Better Nashville," at 1:00pm, Tuesday, August 31st to discuss the tools parents need to help build emotional and mental toughness in their children.
The TV interview will be based on information from his book, "Flying Lessons: 122 strategies to equip your child to soar into life with competence and confidence."
His book informs parents how to help their children with overcoming test anxiety, dealing with bullies at school, staying more focused in class and keeping confidence after experiencing failures. «Read the rest of this article»
Chinese government endorses the establishment of a diverse volunteer grassroots force to deliver slideshow presentations based on Our Choice: A Plan to Solve the Climate Crisis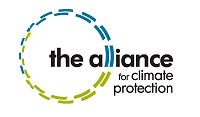 WASHINGTON, DC and NASHVILLE, TN — Former Vice President and Nobel Laureate Al Gore, the Alliance for Climate Protection, The Climate Project, and the China-U.S. Center for Sustainable Development will host a training session in Beijing, China June 9th – 11th, 2010. The event, held with the support of the Chinese government, led by the Ministry of Science and Technology, will see Vice President Gore personally train a cross-section of 300 Chinese citizens who share a commitment to reduce the harmful effects of climate change.
"I am so honored that I will be returning to China to deliver my slideshow and present the latest updated information about the climate crisis and how we can solve it. China has rapidly emerged as a leader in renewable energy and it is very encouraging to see the Chinese people take a direct role in beginning to help solve global warming," said former Vice President Al Gore. «Read the rest of this article»