Topic: bike trails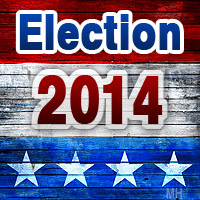 Clarksville, TN – Tomorrow, Tuesday October 3rd, is Tennessee's General Election. Ballots will be cast on a range of offices and issues. Clarksville will also be electing the Mayor for the next four years. The candidates are Mayor Kim McMillan, City Councilman Bill Summers, and City Councilman Jeff Burkart.
Current Clarksville Mayor Kim McMillan was sworn into office in January of 2011. When she was elected, her first goal was to reestablish the trust and integrity in the Mayor's office. She came into office with two decades of experience representing the citizens of Clarksville-Montgomery County.
«Read the rest of this article»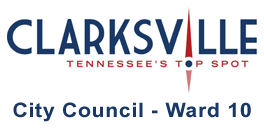 Clarksville, TN – This is the third installment on topics and issues concerning the proposed FY 2014 city budget. Department directors have been working to gather information to questions we posed during the two budget work sessions.
Proposed New Park – Ward 10: Those that have followed my efforts on the council know that one of the items on my long "to do" list was to establish a city park in the ward.  If you look at the location of city parks in Clarksville, you will see they are clustered to the western side of the city, with many of those located in or around the old city center.
«Read the rest of this article»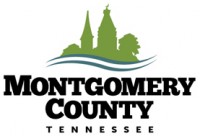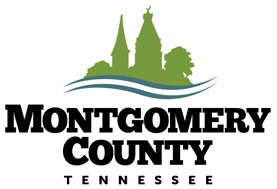 Montgomery County, TN – The Montgomery County Engineering Department, in conjunction with the Montgomery County Parks and Recreation Department, will hold a Public Input meeting to allow interested citizens to express their comments concerning Rotary Park, located at 2308 Rotary Park Drive. «Read the rest of this article»
San Diego, CA – Children living in a neighborhood designed with a special bike trail were three times as likely as those in a traditional neighborhood to engage in vigorous physical activity, according to new research presented at the American Heart Association's Epidemiology and Prevention/Nutrition, Physical Activity and Metabolism 2012 Scientific Sessions. «Read the rest of this article»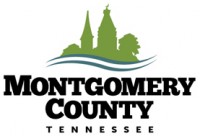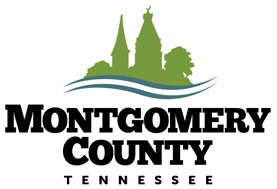 Montgomery County, TN – Montgomery County Government was recently awarded the Recreational Trails Program (RTP) grant from the State of Tennessee.
Of the $565,000 in grants awarded by the Environment and Conservation Department this week, Montgomery County received the largest award of $120,000. «Read the rest of this article»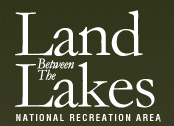 Golden Pond, KY – Land Between The Lakes (LBL) National Recreation Area recently welcomed a crew from Trails Unlimited to carry on construction of the new biking and hiking trail that parallels US68/KY80. The continuation of this new trail is a mitigation project for the newly constructed four-lane highway through LBL.
The new 8.5 miles of trail will include 12 bridges and 6,000 tons of surfacing stone made of manufactured sand from the Canton Quarry.  LBL invites everyone to enjoy the 3 miles of paved trail already completed from Lake Barkley west to Road 160.  Completion of the new trail is tentatively planned for March of 2012 (weather permitting). «Read the rest of this article»
Grants to Fund Projects in 34 Tennessee Communities, 1 Statewide Project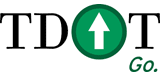 Nashville, TN – Governor Phil Bredesen joined Tennessee Department of Transportation Commissioner Gerald Nicely today to announce the award of $18,536,915 in transportation enhancement grants to 34 communities and the Department of Tourism to fund projects across the state.
"The Enhancement Grant Program provides an opportunity for the state to work with local agencies to fund projects that enrich Tennessee communities in a variety of ways," said Bredesen.  "Many will use these funds to build new sidewalks and bike trails that support healthier lifestyles, while others utilize the program to save historic structures for future generations. All of these are worthwhile projects that truly enhance the quality of life in local communities." «Read the rest of this article»
Walking through the downtown area Saturday, on my way to the Roxy Theater to review Tuesdays with Morrie, I took a first hand view of Legion Street in progress, its roads and sidewalk tumbled bits of dirt and broken asphalt. Such things always look worse before they look better.
I couldn't help trying to imagine a refurbished Legion Street, with a fountain, perhaps some trees and shrubs, a cascade of flowers somewhere. Not bad. Then I wondered, who's going to use it? Festivals a few times a year?
A block away, Franklin Street holds some if the most interesting shops and building facades in Clarksville. Their back doors and loading zones open to Legion Street. Somehow, it is hard to picture a Budweiser truck unloading beer or a panel truck dropping of carton of clothes or a load of antiques on a street ahead of its time, though I hope its time will come — soon.
I think a lot about downtowns. And downtown development. And community development as a whole. Studied it. Lobbied for user-friendly communities. Found user-friendly communities all over the country, communities that mixed heritage with progress to the benefit of its citizenry. «Read the rest of this article»