Topic: Bob Cooper
Tennessee State Representative Joe Pitts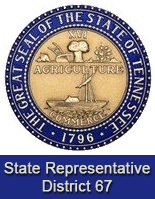 Nashville, TN – Since January 11th, Tennessee Housing Development Agency (THDA) has helped more than 7,000 families avoid foreclosure through our Keep My Tennessee Home program, funded by the U.S. Department of Treasury's Hardest Hit Fund.
We are proud that our program has enabled Tennessee to be among the most aggressive states in putting these funds to work on behalf of eligible households. I want to let you know that the funds awarded to Tennessee have been almost fully committed.
We are closing the program August 31st but for cases eligible under a separate, related fund provided by the National Mortgage Settlement.
«Read the rest of this article»

Nashville, TN – Tennessee Attorney General Bob Cooper and Deputy Commissioner for Tennessee Commerce and Insurance and Acting Consumer Affairs Director Steve Majchrzak are asking all Tennesseans to be alert to potential price gouging on propane during the State of Emergency.
Some individuals may take advantage of consumers by unreasonably or excessively hiking the prices they charge for propane. This illegal practice is called price gouging. «Read the rest of this article»
Eligibility Broadened, Funding Increased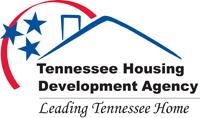 Nashville, TN – A program that has helped thousands already is broadening its limits to make an even greater impact.
Tennessee Housing Development Agency (THDA) administers the federal foreclosure prevention program in Tennessee under the name Keep My Tennessee Home.  Answering simple questions at www.KeepMyTNHome.org establishes eligibility.  The program is designed for homeowners who have lost 30% or more of their income.
Over 2,400 Tennessee households have received financial assistance since the program began in January 2011. «Read the rest of this article»
Former Clarksville mayor takes $140,000 job as utility superintendent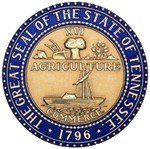 Nashville, TN – State lawmakers representing Montgomery County have requested an opinion from Attorney General Bob Cooper concerning former Clarksville mayor Johnny Piper's hiring as superintendent of CDE Lightband, a $140,000 job that he accepted while still mayor of the city.
"Clearly there are questions here that need answers: legal questions, governing questions, and most important, ethical questions," State Senator Tim Barnes said. "When an elected official agrees to take a six-figure government job while still in office, there should be all kinds of questions." «Read the rest of this article»
Doughnut Hole Checks Will be Mailed Automatically


Nashville, TN – Tennessee's Attorney General and AARP warn seniors to beware of con artists trying to take advantage of $250.00 rebate checks going out this year to Medicare recipients who have fallen into the "doughnut hole" gap in Part D prescription coverage.
"If someone promises to help you get one of these rebate checks for a fee, or tells you that you need to fill out a form or give them your Social Security or Medicare number, it's a scam," said Attorney General Bob Cooper. "Don't fall for it."
The truth is that the $250.00 checks will be mailed automatically to Medicare Part D beneficiaries after they hit the "doughnut hole." The first batch of checks will be mailed Thursday and more will go out monthly through the remainder of 2010. «Read the rest of this article»