Former Clarksville mayor takes $140,000 job as utility superintendent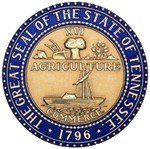 Nashville, TN – State lawmakers representing Montgomery County have requested an opinion from Attorney General Bob Cooper concerning former Clarksville mayor Johnny Piper's hiring as superintendent of CDE Lightband, a $140,000 job that he accepted while still mayor of the city.
"Clearly there are questions here that need answers: legal questions, governing questions, and most important, ethical questions," State Senator Tim Barnes said. "When an elected official agrees to take a six-figure government job while still in office, there should be all kinds of questions."
Barnes, State Representatives Joe Pitts, Curtis Johnson and Phillip Johnson issued the request Thursday on behalf of current Clarksville mayor Kim McMillan. The request asks the AG whether the city can impose the same ethics regulations on CDE that it imposes on other city departments.
"We have a responsibility to seek some clarity of these recent events in response to the hundreds of citizens who have contacted us expressing outrage regarding this matter," Pitts said.
Piper accepted the $140,000 superintendent job days before his mayoral term expired on December 31st, 2010. Clarksville ethics laws state that elected officials cannot interview for a department head in local government for one year after leaving office, and cannot interview for any government position for three months after their term expires.

CDE lawyers have argued that the city laws do not apply to the utility because it was created under a 1935 state law that does not contain the same regulations. Barnes and other lawmakers point out that the state law allows for local governments to create additional ethical safeguards like the ones in the Clarksville city code. Without them, mayors could appoint people who could later turn around and hire them as soon as their term expired.
"Our ethics regulations were created for scenarios like the one we're facing now," said Curtis Johnson, appointed Thursday as the House Ethics Committee Chairman. "The minute we create exceptions, we open the floodgates for abuse."
About Senator Tim Barnes
Senator Tim Barnes represents Cheatham, Houston and Montgomery Counties, including the city of Clarksville. Contact him at or 615-741-2374 or 305 War Memorial Building, Nashville, TN 37243-0217.