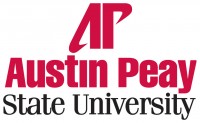 Clarksville, TN – In the late 1880s, at the age of 8, Clarence Cameron White began studying violin. The Clarksville native then became a musical prodigy in his own right within four years, studying with accomplished violinist Will Marion Cook and attending Oberlin Conservatory at the age of 16.
The nature of White's compositions changed over time. An Austin Peay State University music professor will share her research on White's musical repertoire as the next presenter in the University's esteemed Provost Lecture Series.
Dr. Gail Robinson-Oturu, professor of voice, will present "Clarence Cameron White:  Clarksville's Connection to Haitian Opera and Carnegie Hall" at 3:00pm, Thursday, January 20th in the Morgan University Center, Room 303.
Robinson-Oturu has a distinguished record as an educator, performing artist and scholar. A soprano, she is an active performing artist and sings primarily as a recitalist. Her voice has been heard on local, regional, national and international stages.
As an educator, Robinson-Oturu's primary academic home was Bethune-Cookman College in Daytona Beach, FL, where she served 21 years as coordinator of vocal studies and director of the opera workshop. She received campus, state and national teaching honors and awards. The Council for the Advancement and Support of Education (CASE) in Washington, D.C., named her the 1988 Florida Professor of the Year and honored her as a silver medalist on the national level. She often worked with high school students and programs and served as adjudicator for local and state festivals.
She was a visiting scholar at Harvard University, where she began research on African-Americans in mainstream opera in the U.S. This research and her subsequent innovations provided inspiration for and have given birth to various projects of national and international scope. Her dissertation, "The Life and Legacy of Todd Duncan: A biographical study," was nominated by New York University and won the National Opera Association (NOA) Outstanding Dissertation in Opera Biennium Award. Dr. Robinson-Oturu's work remains the only systematic, comprehensive and authorized biography of baritone Todd Duncan, the original Porgy of Gershwin's "Porgy and Bess."
Robinson-Oturu continues to provide active leadership to community and professional organizations. She is the national vice president of conventions of the National Opera Association and is a member of the National Association of Teachers of Singing. She also served as a national fraternity director of Sigma Alpha Iota International Music Fraternity and as president of the Daytona Beach Symphony Society, among others. She is an associate of the Negro Spiritual Scholarship Foundation, where she was a charter board member.
A native of Washington, D.C., Robinson-Oturu earned a Bachelor of Music Education and Master of Music Education (vocal emphasis), both from Howard University, and the Doctor of Philosophy from New York University.
The Provost Lecture Series seeks to foster a spirit of intellectual and scholarly inquiry among faculty, staff and students. The program will be used as a platform for APSU faculty members who are recent recipients of provost summer grants, who have been awarded faculty development leaves and who have engaged in recent scholarly inquiry during sabbatical leaves.
APSU faculty members with recent research of acclaim also will be given a platform within this series. In addition, other faculty members of local or widespread renown will be invited to lecture within this series.
For more information about the Provost Lecture Series, call Dr. Brian Johnson, assistant vice president of academic affairs at APSU, at 931-221-7992 or e-mail him at .