Topic: Buprenorphine
Written by Curtis Johnson
Tennessee State Representative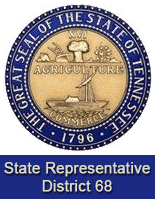 Nashville, TN – Thursday, April 5th, was a great day for Austin Peay State University as the Animal Science Facility was named for Brock Blick, an 11-year old boy who died tragically in a hunting accident 18 months ago.
Because Brock had a real love for cows and farming, the family decided to honor their son and his memory by establishing the Brock Blick Endowed Scholarship in Agriculture at Austin Peay State University.
The Building was named in Brock's honor.
«Read the rest of this article»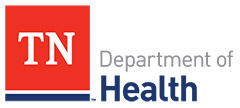 Nashville, TN – Buprenorphine is an important part of treatment for many with substance use disorder, and coupled with therapy and support it can save lives. However, Tennessee Department of Health data show an increase in deaths associated with buprenorphine when the drug is used with another respiratory depressant.
As organizations and individuals across Tennessee work to reduce the impact of the epidemic of drug overdoses in our state, TDH is raising awareness of risks associated with buprenorphine when combined with other drugs.
«Read the rest of this article»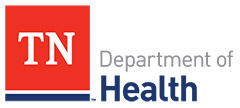 Nashville, TN – Tennessee Department of Health data show 1,631 Tennesseans died from drug overdoses in 2016, the highest annual number of such deaths recorded in state history. This is an increase from the 1,451 overdose deaths recorded among Tennessee residents in 2015.
"Each of these numbers represents a person, with family and friends who are now facing the loss of someone dear to them to a cause that is preventable," said TDH Commissioner John Dreyzehner, MD, MPH.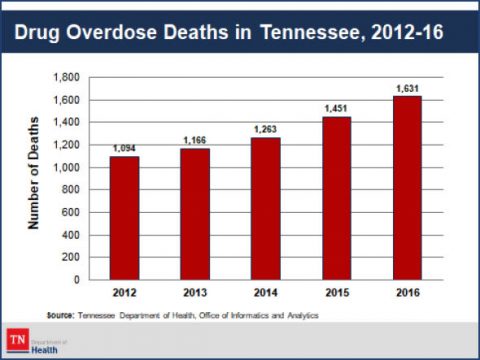 «Read the rest of this article»
Written by Curtis Johnson
Tennessee State Representative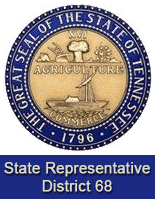 Nashville, TN – The first session of the 110th Tennessee General Assembly adjourned on May 10th, 2017, after passing major legislation that will benefit Tennesseans for generations to come. This is Part 5 of a 12 Part report.
This includes a measure making Tennessee the first state in the nation to offer all adults without a degree tuition-free access to community college; a new law rebuilding a safe and reliable transportation network, while reallocating revenues to maximize taxpayers' return on that investment; and a bill which provides a responsible path to improve access to broadband through investment, deregulation, and education.
Action in the General Assembly also included passage of a balanced budget which takes on no new debt, as well as legislation protecting the elderly, enhancing the state's robust job growth, cracking down on crime, and boosting efforts as the fastest improving state in the nation in K-12 student achievement. Following is a report on key legislation passed this year.
«Read the rest of this article»

Nashville, TN – Tennessee's nearly half-decade long effort, dedicated to limiting easy access to prescription pain medications and similar opioid-based narcotics, has been successful.
Since 2012 the state has seen a steady decline in the use and abuse of these substances commonly prescribed by family physicians. 2015 drug seizure data from the Tennessee Bureau of Investigation (TBI) shows a significant drop in law enforcement confiscations of prescription opioids, ie: pain pills.
«Read the rest of this article»