Topic: Butterfly
Clarksville, TN – Dunbar Cave State Park at 401 Old Dunbar Cave Road held its Hummingbird and Butterfly Festival on Saturday with numerous events for the family.
From 9:00am to 11:00am and again from 1:00pm to 3:00pm, hummingbirds were banded by Cyndi Routledge, a master bander who has completed the five-year course taught by the Department of the Interior.
Information gathered at the banding is sent to Laurel, Maryland where a huge data base on hummingbirds is located under the auspices of the United States Geological Survey.
«Read the rest of this article»
Clarksville, TN – Dunbar Cave State Natural Area has been a State Park since 1973. The cave and its surrounding 110 acres have considerable scenic, natural and historical significance. The entrance offered shelter to prehistoric Native Americans as far back as 10,000 years.
Dunbar Cave State Natural Area will present many nature programs during the year. There are programs for children and adults.
Some of the upcoming events include: Botanical Day Hike, Port Royal Afternoon Hike, Cave Hike, Wildlife Dentures, and Caterpillar Creation.
«Read the rest of this article»
Clarksville, TN – If you have visited Dunbar Cave State Park lately, you will have noticed that the back plaza area has been dug up and is mainly a pile of dirt. This area is being prepared for a Butterfly Garden.
When Dunbar Cave was bought in 1973 and turned into a state park, the area in front of the bath house of the visitor center was a swimming pool. However, the pool was in such disarray that is was not economical to fix it. So the state decided to fill it in with dirt.
«Read the rest of this article»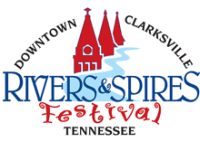 Clarksville, TN – Local singer and songwriter Lydia Walker performed at 3:30pm Saturday, April 20th on the Family Fun stage at the Rivers and Spires Festival. She was the opening act for Building 429.
"I had a great time. It was an awesome crowd. We ended up have amazing weather. Not to hot, not to cold, it was perfect," said Lydia Walker. "I am so excited to be apart of something so special to Clarksville, my hometown."
«Read the rest of this article»
Clarksville, TN – Local vocalist and musician Lydia Walker will present a two-hour performance of Christmas carols and secular music at Freedom Deli on December 22nd from 11:00am to 1:00pm.
"The performance is our Christmas gift to our customers," said deli owner John Matagrano. This will be Walker's second performance at that location.
«Read the rest of this article»
Clarksville, TN – Local singer/songwriter and 105.1 FM radio personality Lydia Walker has just released her newest music video on YouTube, illustrating her song, "Butterfly". What better way to celebrate your latest achievement than with over 200 friends and fans?
That's exactly what happened last Monday night, November 12th, at Chick-fil-a of Madison Street in Clarksville, TN. The Chick-fil-A dining area was packed with fans and supporters of Lydia's music, who gathered to watch the premiere of the new video before it was made public online.
«Read the rest of this article»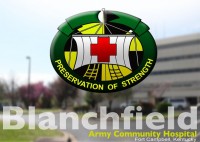 Fort Campbell, KY – Fort Campbell Soldiers, Families and Blanchfield Army Community Hospital employees released butterflies Wednesday, October 24th, 2012 following the 6th Annual Walk to Remember honoring parents who have experienced infant loss.
Each butterfly released symbolized children who are no longer with us, but are still in our memories. More than 80 community members participated in the walk, butterfly release and remembrance ceremony. Parents who have experienced infant and pregnancy loss, like Kaymie Johnston, said they appreciated the outpouring of support.
«Read the rest of this article»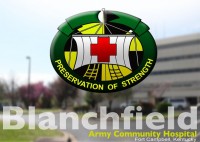 Fort Campbell, KY – Blanchfield Army Community Hospital will host the 6th Annual Remembrance Ceremony and "Walk to Remember" for those who have been affected by the death of a baby; their family, friends, support staff, Fort Campbell, and community members on October 24th.
Presented by the BACH Chaplain Office and Bereavement Support Committee, the ceremony will be from 12:00pm-1:30pm. The walk will start at 12:45pm. «Read the rest of this article»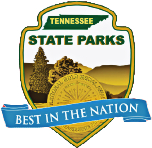 Tennessee – The Fourth of July is a time for celebration and family fun – and Tennessee State Parks offer a variety of ways to spend Independence Day! Below are just a few great Tennessee State Park events before and after the holiday – so get outdoors and enjoy a state park near you.
Finding a state park in your own backyard is easy to do and you don't have to spend a lot of gas money to get there!
Tennessee State Parks offer a variety of activities and events throughout the winter. From great hikes to bluegrass – there's something designed for the entire family!
Here are just a few state park events in your area. «Read the rest of this article»