Topic: Caltech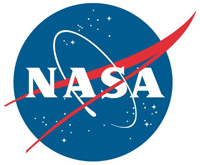 Pasadena, CA – Engineers for NASA's Voyager 2 spacecraft are working to return the mission to normal operating conditions after one of the spacecraft's autonomous fault protection routines was triggered.
Multiple fault protection routines were programmed into both Voyager 1 and Voyager 2 in order to allow the spacecraft to automatically take actions to protect themselves if potentially harmful circumstances arise. At NASA's Jet Propulsion Laboratory in Pasadena, California, engineers are still communicating with the spacecraft and receiving telemetry.
«Read the rest of this article»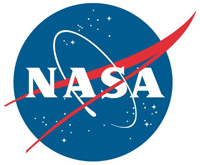 Pasadena, CA – NASA says that since a magnitude-6.4 earthquake struck Puerto Rico last week, aftershocks near its southwestern coast have been relentless. The frequency and intensity of the aftershocks continue to cause damage on this already-vulnerable part of the island.
NASA scientists are helping local and federal agencies assess the extent of that damage. Using synthetic aperture radar data from the Copernicus Sentinel-1 satellites operated by the European Space Agency (ESA), the Advanced Rapid Imaging and Analysis (ARIA) team at NASA's Jet Propulsion Laboratory and Caltech in Pasadena, California, created a new damage map that includes the southwestern coast near the main quake's epicenter.
«Read the rest of this article»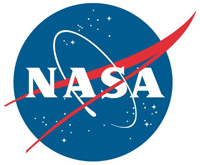 Greenbelt, MD – Astronomers and visualization specialists from NASA's Universe of Learning program have combined the visible, infrared and X-ray vision of NASA's Great Observatories to create a three-dimensional representation of the dynamic Crab Nebula, the tattered remains of an exploded star.
The multiwavelength computer graphics visualization is based on images from the NASA Chandra X-ray Observatory, the NASA Hubble Space Telescope and the NASA Spitzer Space Telescope.
«Read the rest of this article»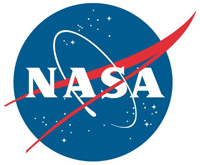 Washington, D.C. – NASA says one of the brightest and most massive star-forming regions in our galaxy, the Omega or Swan Nebula, came to resemble the shape resembling a swan's neck we see today only relatively recently.
New observations reveal that its regions formed separately over multiple eras of star birth. The new image from the Stratospheric Observatory for Infrared Astronomy, or SOFIA, is helping scientists chronicle the history and evolution of this well-studied nebula.
"The present-day nebula holds the secrets that reveal its past; we just need to be able to uncover them," said Wanggi Lim, a Universities Space Research Association scientist at the SOFIA Science Center at NASA's Ames Research Center in California's Silicon Valley.
«Read the rest of this article»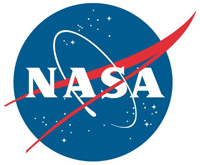 Greenbelt, MD – NASA's Transiting Exoplanet Survey Satellite (TESS) has discovered its first Earth-size planet in its star's habitable zone, the range of distances where conditions may be just right to allow the presence of liquid water on the surface. Scientists confirmed the find, called TOI 700 d, using NASA's Spitzer Space Telescope and have modeled the planet's potential environments to help inform future observations.
TOI 700 d is one of only a few Earth-size planets discovered in a star's habitable zone so far. Others include several planets in the TRAPPIST-1 system and other worlds discovered by NASA's Kepler Space Telescope.
«Read the rest of this article»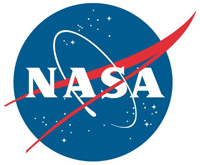 Pasadena, CA – This image from NASA's Spitzer Space Telescope shows the Perseus Molecular Cloud, a massive collection of gas and dust that stretches over 500 light-years across. Home to an abundance of young stars, it has drawn the attention of astronomers for decades.
Spitzer's Multiband Imaging Photometer (MIPS) instrument took this image during Spitzer's "cold mission," which ran from the spacecraft's launch in 2003 until 2009, when the space telescope exhausted its supply of liquid helium coolant. (This marked the beginning of Spitzer's "warm mission.")
«Read the rest of this article»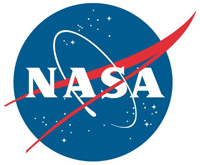 Pasadena, CA – NASA says fifty years ago today, during their second moonwalk, Charles "Pete" Conrad Jr. and Alan Bean became the first humans to reach out and touch a spacecraft that had previously landed on another celestial body.
NASA's 1969 Apollo 12 Moon mission and the upcoming Mars 2020 mission to the Red Planet may be separated by half a century and targets that are 100 million miles apart, but they share several mission goals unique in the annals of space exploration.
"We on the Mars 2020 project feel a special kinship with the crew of Apollo 12," said John McNamee, Mars 2020 project manager at NASA's Jet Propulsion Laboratory in Pasadena, California.
«Read the rest of this article»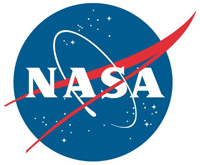 Washington, D.C. – NASA has released the first map showing the global geology of Saturn's largest moon, Titan, has been completed and fully reveals a dynamic world of dunes, lakes, plains, craters and other terrains.
Titan is the only planetary body in our solar system other than Earth known to have stable liquid on its surface. But instead of water raining down from clouds and filling lakes and seas as on Earth, on Titan what rains down is methane and ethane – hydrocarbons that we think of as gases but that behave as liquids in Titan's frigid climate.
«Read the rest of this article»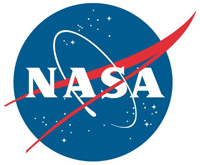 Pasadena, CA – On November 5th, 2018, NASA's Voyager 2 became only the second spacecraft in history to leave the heliosphere – the protective bubble of particles and magnetic fields created by our Sun. At a distance of about 11 billion miles (18 billion kilometers) from Earth – well beyond the orbit of Pluto – Voyager 2 had entered interstellar space, or the region between stars.
Today, five new research papers in the journal Nature Astronomy describe what scientists observed during and since Voyager 2's historic crossing.
«Read the rest of this article»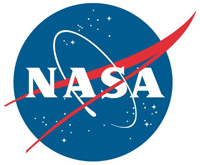 Pasadena, CA – NASA's Curiosity Mars rover's new selfie is breathtaking, but it's especially meaningful for the mission's team: Stitched together from 57 individual images taken by a camera on the end of Curiosity's robotic arm, the panorama also commemorates only the second time the rover has performed a special chemistry experiment.
The selfie was taken on October 11th, 2019 (Sol 2,553) in a location named "Glen Etive" (pronounced "glen EH-tiv"), which is part of the "clay-bearing unit," a region the team has eagerly awaited reaching since before Curiosity launched.
«Read the rest of this article»