Topic: Caltech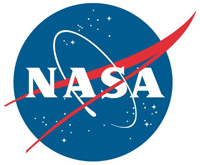 Pasadena, CA – A small near-Earth asteroid (or NEA) will briefly visit Earth's neighborhood on Thursday, September 24th, 2020 zooming past at a distance of about 13,000 miles (22,000 kilometers) above our planet's surface. The asteroid will make its close approach below the ring of geostationary satellites orbiting about 22,000 miles (36,000 kilometers) away from Earth.
Based on its brightness, scientists estimate that 2020 SW is roughly 15 to 30 feet (5 to 10 meters) wide – or about the size of a small school bus.
«Read the rest of this article»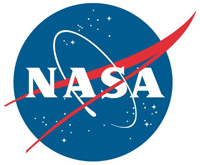 Pasadena, CA – NASA's Mars 2020 Perseverance rover has a challenging road ahead: After having to make it through the harrowing entry, descent, and landing phase of the mission on February 18th, 2021, it will begin searching for traces of microscopic life from billions of years back. That's why it's packing PIXL, a precision X-ray device powered by artificial intelligence (AI).
Short for Planetary Instrument for X-ray Lithochemistry, PIXL is a lunchbox-size instrument located on the end of Perseverance's 7-foot-long (2-meter-long) robotic arm.
«Read the rest of this article»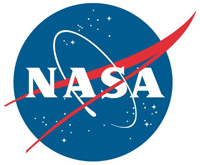 Pasadena, CA – Data from NASA instruments aboard the ESA (European Space Agency) Rosetta mission have helped reveal that comet 67P/Churyumov-Gerasimenko has its own far-ultraviolet aurora.
It is the first time such electromagnetic emissions in the far-ultraviolet have been documented on a celestial object other than a planet or moon. A paper on the findings was released today in the journal Nature Astronomy.
«Read the rest of this article»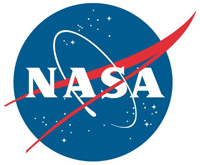 Pasadena, CA – New composite images made from NASA's Cassini spacecraft are the most detailed global infrared views ever produced of Saturn's moon Enceladus. And data used to build those images provides strong evidence that the northern hemisphere of the moon has been resurfaced with ice from its interior.
Cassini's Visible and Infrared Mapping Spectrometer (VIMS) collected light reflected off Saturn, its rings and its ten major icy moons – light that is visible to humans as well as infrared light. VIMS then separated the light into its various wavelengths, information that tells scientists more about the makeup of the material reflecting it.
«Read the rest of this article»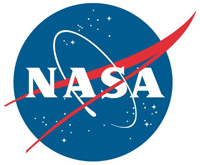 Pasadena, CA – An international team of astronomers using NASA's Transiting Exoplanet Survey Satellite (TESS) and retired Spitzer Space Telescope has reported what may be the first intact planet found closely orbiting a white dwarf, the dense leftover of a Sun-like star, only 40% larger than Earth.
The Jupiter-size object, called WD 1856 b, is about seven times larger than the white dwarf, named WD 1856+534. It circles this stellar cinder every 34 hours, more than 60 times faster than Mercury orbits our Sun.
«Read the rest of this article»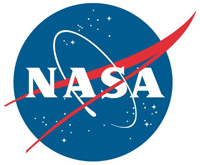 Pasadena, CA – As NASA's Mars rover Perseverance hurtles through space toward the Red Planet, the six-wheeler's twin is ready to roll here on Earth.
A full-scale engineering version of the Mars 2020 Perseverance rover – outfitted with wheels, cameras, and powerful computers to help it drive autonomously – has just moved into its garage home at NASA's Jet Propulsion Laboratory in Southern California.
«Read the rest of this article»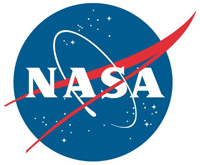 Pasadena, CA – The nebula known as W51 is one of the most active star-forming regions in the Milky Way galaxy. First identified in 1958 by radio telescopes, it makes a rich cosmic tapestry in this image from NASA's recently retired Spitzer Space Telescope.
Located about 17,000 light-years from Earth, in the direction of the constellation Aquila in the night sky, W51 is about 350 light-years – or about 2 quadrillion miles – across. It is almost invisible to telescopes that collect visible light (the kind human eyes detect), because that light is blocked by interstellar dust clouds that lie between W51 and Earth.
«Read the rest of this article»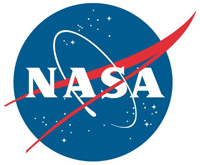 Greenbelt, MD – NASA Hubble Space Telescope images of comet NEOWISE, taken on August 8th, 2020, zero in on the visitor's coma, the gossamer shell of gas and dust that surrounds its nucleus as it is heated by the Sun. This is the first time Hubble has photographed a comet of this brightness at such resolution after this close of a pass by the Sun.
The comet photos were taken after NEOWISE skimmed closest to the Sun on July 3rd, 2020, at a distance of 27 million miles (43 million kilometers). Other comets often break apart due to thermal and gravitational stresses at such close encounters, but Hubble's view shows that apparently NEOWISE's solid nucleus stayed intact.
«Read the rest of this article»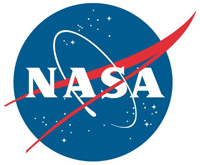 Pasadena, CA – To make better predictions about the future impacts of sea level rise, new techniques are being developed to fill gaps in the historic record of sea level measurements.
We know the factors that play a role in sea level rise: Melting glaciers and ice sheets add water to the seas, and warmer temperatures cause water to expand.
Other factors are known to slow the rise, such as dams impounding water on the land, stymying its flow into the sea.
«Read the rest of this article»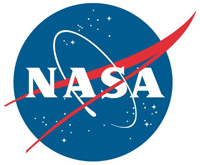 Pasadena, CA – NASA says Greenland has set a new record for ice loss in 2019, shedding the most mass from its giant ice sheet in any year since at least 1948.
The large loss – 532 billion tons -is a stark reversal of the more moderate rate of melt seen in the previous two years. And it exceeds Greenland's previous record of 464 billion tons, set in 2012. The record melt will likely raise average global sea level by 1.5 millimeters.
Using a hypothetical comparison, all the water combined would cover the entire state of California in more than 4 feet (1.2 meters) of water.
«Read the rest of this article»