Topic: Caltech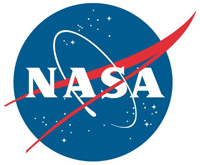 Washington, D.C. – NASA's Ingenuity Mars Helicopter has a new mission. Having proven that powered, controlled flight is possible on the Red Planet, the Ingenuity experiment will soon embark on a new operations demonstration phase, exploring how aerial scouting and other functions could benefit future exploration of Mars and other worlds.
This new phase will begin after the helicopter completes its next two flights. The decision to add an operations demonstration is a result of the Perseverance rover being ahead of schedule with the thorough checkout of all vehicle systems since its February 18th landing, and its science team choosing a nearby patch of crater bed for its first detailed explorations.
«Read the rest of this article»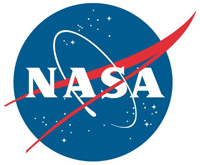 Pasadena, CA – Astronomers using data from NASA and ESA (European Space Agency) telescopes have released a new all-sky map of the outermost region of our galaxy. Known as the galactic halo, this area lies outside the swirling spiral arms that form the Milky Way's recognizable central disk and is sparsely populated with stars.
Though the halo may appear mostly empty, it is also predicted to contain a massive reservoir of dark matter, a mysterious and invisible substance thought to make up the bulk of all the mass in the universe.
«Read the rest of this article»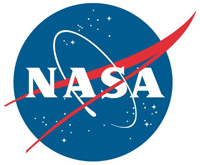 Washington, D.C. – The growing list of "firsts" for Perseverance, NASA's newest six-wheeled robot on the Martian surface, includes converting some of the Red Planet's thin, carbon dioxide-rich atmosphere into oxygen.
A toaster-size, experimental instrument aboard the NASA Mars Perseverance rover called the Mars Oxygen In-Situ Resource Utilization Experiment (MOXIE) accomplished the task. The test took place April 20th, the 60th Martian day, or sol, since the mission landed February 18th.
«Read the rest of this article»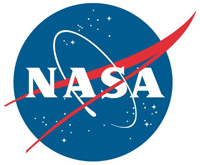 Washington, D.C. – On Monday, April 19th, 2021, NASA's Ingenuity Mars Helicopter became the first aircraft in history to make a powered, controlled flight on another planet.
The Ingenuity team at the agency's Jet Propulsion Laboratory in Southern California confirmed the flight succeeded after receiving data from the helicopter via NASA's Perseverance Mars rover at 5:46am CDT (3:46am PDT).
"Ingenuity is the latest in a long and storied tradition of NASA projects achieving a space exploration goal once thought impossible," said acting NASA Administrator Steve Jurczyk.
«Read the rest of this article»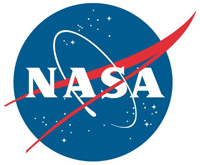 Washington, D.C. – NASA is targeting no earlier than Monday, April 19th, 2021 for the first flight of its Ingenuity Mars Helicopter at approximately 2:30am CDT (12:30am PDT).
Data from the first flight will return to Earth a few hours following the autonomous flight. A livestream will begin at 5:15am CDT (3:15am PDT) as the helicopter team prepares to receive the data downlink in the Space Flight Operations Facility at NASA's Jet Propulsion Laboratory (JPL).
«Read the rest of this article»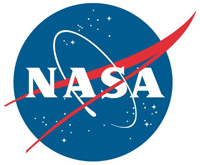 Pasadena, CA – Using data from NASA's Spitzer Space Telescope, scientists have identified the three fastest-spinning brown dwarfs ever found. More massive than most planets but not quite heavy enough to ignite like stars, brown dwarfs are cosmic in-betweeners. And though they aren't as well known as stars and planets to most people, they are thought to number in the billions in our galaxy.
In a study appearing in the Astronomical Journal, the team that made the new speed measurements argue that these three rapid rotators could be approaching a spin speed limit for all brown dwarfs, beyond which they would break apart.
«Read the rest of this article»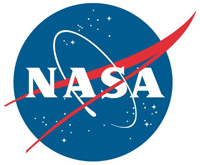 Washington, D.C. – NASA's Ingenuity Mars Helicopter is two days away from making humanity's first attempt at powered, controlled flight of an aircraft on another planet.
If all proceeds as planned, the 4-pound (1.8-kg) rotorcraft is expected to take off from Mars' Jezero Crater Sunday, April 11th, at 12:30pm local Mars solar time (9:54pm CDT, 7:54pm PDT), hovering 10 feet (3 meters) above the surface for up to 30 seconds.
«Read the rest of this article»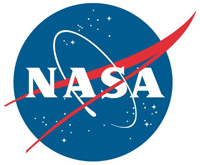 Pasadena, CA – NASA's Perseverance Mars rover took a selfie with the Ingenuity helicopter, seen here about 13 feet (4 meters) away in this image from April 6th, 2021, the 46th Martian day, or sol, of the mission.
Perseverance captured the image using a camera called WATSON (Wide Angle Topographic Sensor for Operations and eNgineering), part of the SHERLOC (Scanning Habitable Environments with Raman and Luminescence for Organics and Chemicals) instrument, located at the end of the rover's robotic arm.
«Read the rest of this article»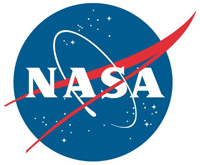 Washington, D.C. – NASA's Ingenuity Mars Helicopter has emerged from its first night on the surface of Mars.
Evening temperatures at Jezero Crater can plunge as low as minus 130 degrees Fahrenheit (minus 90 degrees Celsius), which can freeze and crack unprotected electrical components and damage the onboard batteries required for flight.
Surviving that first night after being deployed from where it was attached to the belly of NASA's Perseverance rover on April 3rd is a major milestone for the 4-pound (1.8 kilograms) rotorcraft.
«Read the rest of this article»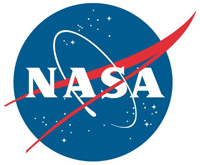 Pasadena, CA – Europa Clipper, NASA's upcoming flagship mission to the outer solar system, has passed a significant milestone, completing its Critical Design Review. During the review, experts examined the detailed design of the spacecraft to ensure that it is ready to complete construction.
The mission is now able to complete hardware fabrication and testing, and move toward the assembly and testing of the spacecraft and its payload of sophisticated science instruments.
«Read the rest of this article»