Topic: Caltech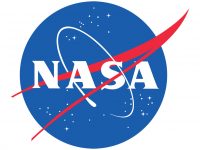 Pasadena, CA – NASA says when two black holes spiral around each other and ultimately collide, they send out gravitational waves – ripples in space and time that can be detected with extremely sensitive instruments on Earth.
Since black holes and black hole mergers are completely dark, these events are invisible to telescopes and other light-detecting instruments used by astronomers. However, theorists have come up with ideas about how a black hole merger could produce a light signal by causing nearby material to radiate.
«Read the rest of this article»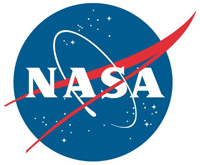 Pasadena, CA – For more than a decade, astronomers have searched for planets orbiting AU Microscopii, a nearby star still surrounded by a disk of debris left over from its formation. Now scientists using data from NASA's Transiting Exoplanet Survey Satellite (TESS) and NASA's retired Spitzer Space Telescope report the discovery of a planet about as large as Neptune that circles the young star in just over a week.
The system, known as AU Mic for short, provides a one-of-kind laboratory for studying how planets and their atmospheres form, evolve and interact with their stars.
«Read the rest of this article»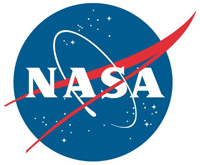 Pasadena, CA – NASA's Ingenuity Mars Helicopter will travel with the Perseverance rover through 314 million miles (505 million kilometers) of interplanetary space to get to Mars. But for the team working on the first experimental flight test on another planet, engineering the final 5 inches (13 centimeters) of the journey has been among the most challenging of all.
To safely navigate those 5 inches – the distance Ingenuity will travel from where it's stowed on the rover to the surface of Mars – they came up with the ingenious Mars Helicopter Delivery System.
«Read the rest of this article»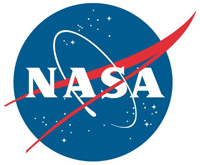 Pasadena, CA – NASA says that for most of human history our understanding of how planets form and evolve was based on the eight (or nine) planets in our solar system. But over the last 25 years, the discovery of more than 4,000 exoplanets, or planets outside our solar system, changed all that.
Among the most intriguing of these distant worlds is a class of exoplanets called hot Jupiters. Similar in size to Jupiter, these gas-dominated planets orbit extremely close to their parent stars, circling them in as few as 18 hours.
«Read the rest of this article»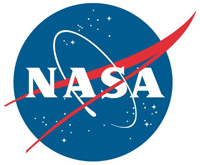 Pasadena, CA – NASA says astronomers tend to have a slightly different sense of time than the rest of us. They regularly study events that happened millions or billions of years ago, and objects that have been around for just as long.
That's partly why the recently discovered neutron star known as Swift J1818.0-1607 is remarkable: A new study in the journal Astrophysical Journal Letters estimates that it is only about 240 years old – a veritable newborn by cosmic standards.
NASA's Neil Gehrels Swift Observatory spotted the young object on March 12th, when it released a massive burst of X-rays.
«Read the rest of this article»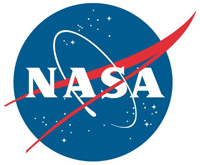 Pasadena, CA – The new research by scientists at NASA and the Italian Space Agency has implications for the entire Saturn system as well as other planets and moons.
Just as our own Moon floats away from Earth a tiny bit more each year, other moons are doing the same with their host planets. As a moon orbits, its gravity pulls on the planet, causing a temporary bulge in the planet as it passes.
Over time, the energy created by the bulging and subsiding transfers from the planet to the moon, nudging it farther and farther out. Our Moon drifts 1.5 inches (3.8 centimeters) from Earth each year.
«Read the rest of this article»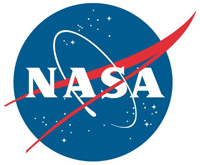 Pasadena, CA – Seven of the regions that dominate global ice mass losses are melting at an accelerated rate, a new study shows, and the quickened melt rate is depleting freshwater resources that millions of people depend on.
The impact of melting ice in Greenland and Antarctica on the world's oceans is well documented. But the largest contributors to sea level rise in the 20th century were melting ice caps and glaciers located in seven other regions: Alaska, the Canadian Arctic Archipelago, the Southern Andes, High Mountain Asia, the Russian Arctic, Iceland and the Norwegian archipelago Svalbard. The five Arctic regions accounted for the greatest share of ice loss.
«Read the rest of this article»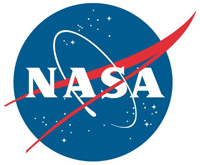 Pasadena, CA – After receiving more than 100 applications, NASA's Jet Propulsion Laboratory in Southern California has selected eight U.S. manufacturers to make a new ventilator tailored for coronavirus (COVID-19) patients.
The prototype, which was created by JPL engineers in just 37 days, received an Emergency Use Authorization from the U.S. Food and Drug Administration on April 30th, 2020.
«Read the rest of this article»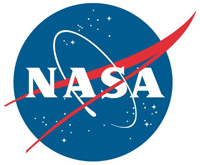 Pasadena, CA – On April 30th, the U.S. Food and Drug Administration (FDA) approved VITAL for a ventilator Emergency Use Authorization. Developed in just 37 days by NASA's Jet Propulsion Laboratory in response to the coronavirus pandemic, VITAL (short for Ventilator Intervention Technology Accessible Locally) wouldn't replace current hospital ventilators, which can treat a broader range of medical issues.
Designed specifically for COVID-19 Coronavirus patients, the prototype is composed of far fewer parts than traditional ventilators and is intended to last three to four months.
«Read the rest of this article»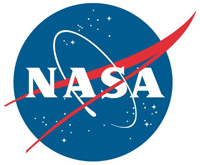 Pasadena, CA – The surface of Jupiter's moon Europa features a widely varied landscape, including ridges, bands, small rounded domes and disrupted spaces that geologists call "chaos terrain." Three newly reprocessed images, taken by NASA's Galileo spacecraft in the late 1990s, reveal details in diverse surface features on Europa.
Although the data captured by Galileo is more than two decades old, scientists are using modern image processing techniques to create new views of the moon's surface in preparation for the arrival of the Europa Clipper spacecraft.
«Read the rest of this article»