Topic: Cambridge MS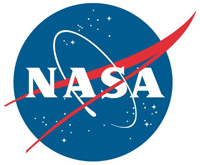 Pasadena, CA – An international team of astronomers using NASA's Transiting Exoplanet Survey Satellite (TESS) and retired Spitzer Space Telescope has reported what may be the first intact planet found closely orbiting a white dwarf, the dense leftover of a Sun-like star, only 40% larger than Earth.
The Jupiter-size object, called WD 1856 b, is about seven times larger than the white dwarf, named WD 1856+534. It circles this stellar cinder every 34 hours, more than 60 times faster than Mercury orbits our Sun.
«Read the rest of this article»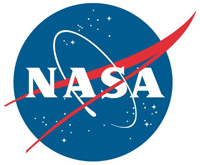 Greenbelt, MD – NASA's Transiting Exoplanet Survey Satellite (TESS) has discovered its first Earth-size planet in its star's habitable zone, the range of distances where conditions may be just right to allow the presence of liquid water on the surface. Scientists confirmed the find, called TOI 700 d, using NASA's Spitzer Space Telescope and have modeled the planet's potential environments to help inform future observations.
TOI 700 d is one of only a few Earth-size planets discovered in a star's habitable zone so far. Others include several planets in the TRAPPIST-1 system and other worlds discovered by NASA's Kepler Space Telescope.
«Read the rest of this article»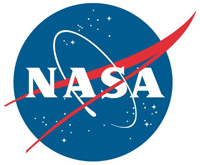 Huntsville, AL – Evidence that pairs of stars have been kicked out of their host galaxies has been found by scientists. This discovery, made using data from NASA's Chandra X-ray Observatory, is one of the clearest examples of stellar pairs being expelled from their galactic base.
Astronomers use the term "binary" system to refer to pairs of stars orbiting around each other. These stellar pairs can consist of combinations of stars like our Sun, or more exotic and denser varieties such as neutron stars or even black holes.
«Read the rest of this article»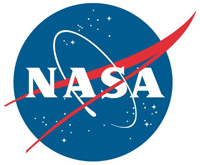 Pasadena, CA – The first definitive detection beyond our world of an internal magnetic field that changes over time was detected during NASA's Juno mission to Jupiter. It's a phenomenon called secular variation. The gas giant's secular variation is most likely driven by the planet's deep atmospheric winds, Juno determined.
The discovery will help scientists further understand Jupiter's interior structure – including atmospheric dynamics – as well as changes in Earth's magnetic field. A paper on the discovery was published today in the journal Nature Astronomy.
«Read the rest of this article»
NASA Headquarters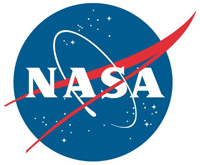 Washington, D.C. – 1. Why Asteroids Impact Earth: Why do asteroids and meteoroids collide with Earth?
NASA says these objects orbit the Sun just like the planets, as they have been doing for billions of years, but small effects such as gravitational nudges from the planets can jostle the orbits, making them gradually shift over million-year timescales or abruptly reposition if there is a close planetary encounter.
«Read the rest of this article»
NASA Marshall Space Flight Center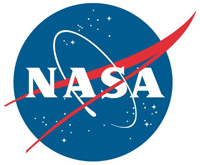 Huntsville, AL – This winter has brought many intense and powerful storms, with cold fronts sweeping across much of the United States. On a much grander scale, astronomers have discovered enormous "weather systems" that are millions of light years in extent and older than the Solar System.
The researchers used NASA's Chandra X-ray Observatory to study a cold front located in the Perseus galaxy cluster that extends for about two million light years, or about 10 billion billion miles.
Galaxy clusters are the largest and most massive objects in the Universe that are held together by gravity. In between the hundreds or even thousands of galaxies in a cluster, there are vast reservoirs of super-heated gas that glow brightly in X-ray light.
«Read the rest of this article»
Written by Ellen Gray
NASA Earth Science News Team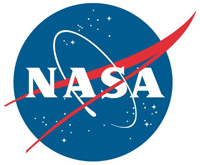 Washington, D.C. – Warmer temperatures and thawing soils may be driving an increase in emissions of carbon dioxide from Alaskan tundra to the atmosphere, particularly during the early winter, according to a new study supported by NASA and the National Oceanic and Atmospheric Administration (NOAA).
More carbon dioxide released to the atmosphere will accelerate climate warming, which, in turn, could lead to the release of even more carbon dioxide from these soils.
A new paper led by Roisin Commane, an atmospheric researcher at Harvard University in Cambridge, Massachusetts, finds the amount of carbon dioxide emitted from northern tundra areas between October and December each year has increased 70 percent since 1975.
«Read the rest of this article»
Written by Alan Buis
NASA's Jet Propulsion Laboratory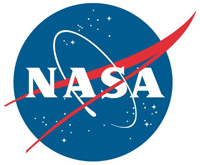 Pasadena, CA – A new NASA- and the U.S. Department of Energy-funded study finds that recent increases in global methane levels observed since 2007 are not necessarily due to increasing emissions, but instead may be due to changes in how long methane remains in the atmosphere after it is emitted.
The second most important human-produced greenhouse gas after carbon dioxide, methane is colorless, odorless and can be hard to track. The gas has a wide range of sources, from decomposing biological material to leaks in natural gas pipelines.
«Read the rest of this article»
Written by Molly Porter
NASA's Marshall Space Flight Center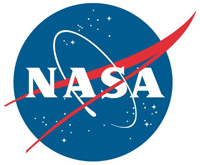 Huntsville, AL – For millennia, people on Earth have watched comets in the sky. Many ancient cultures saw comets as the harbingers of doom, but today scientists know that comets are really frozen balls of dust, gas, and rock and may have been responsible for delivering water to planets like Earth billions of years ago.
While comets are inherently interesting, they can also provide information about other aspects of our Solar System. More specifically, comets can be used as laboratories to study the behavior of the stream of particles flowing away from the Sun, known as the solar wind.
Recently, astronomers announced the results of a study using data collected with NASA's Chandra X-ray Observatory of two comets — C/2012 S1 (also known as "Comet ISON") and C/2011 S4 ("Comet PanSTARRS").
«Read the rest of this article»
Written by Molly Porter
NASA's Marshall Space Flight Center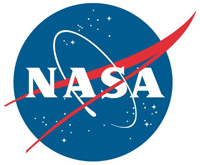 Huntsville, AL – Astronomers have used NASA's Chandra X-ray Observatory to discover a jet from a very distant supermassive black hole being illuminated by the oldest light in the Universe. This discovery shows that black holes with powerful jets may be more common than previously thought in the first few billion years after the Big Bang.
The light detected from this jet was emitted when the Universe was only 2.7 billion years old, a fifth of its present age. At this point, the intensity of the cosmic microwave background radiation, or CMB, left over from the Big Bang was much greater than it is today.
«Read the rest of this article»