Topic: Comet
Written by Clement Moore
Illustrated from Drawings by F.O.C. Darley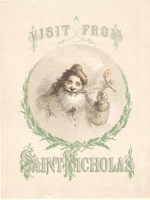 Clarksville, TN – Twas the night before Christmas, when all through the house;
Not a creature was stirring, not even a mouse;
The stockings were hung by the chimney with care,
In hopes that St. Nicholas soon would be there;
The children were nestled all snug in their beds,
While visions of sugar-plums danced in their heads;
And mamma in her kerchief, and I in my cap,
Had just settled our brains for a long winter's nap—
«Read the rest of this article»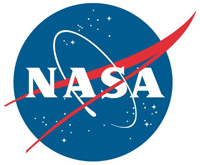 Greenbelt, MD – NASA says as Chile and Argentina witnessed the total solar eclipse on December 14th, 2020, unbeknownst to skywatchers, a little tiny speck was flying past the Sun — a recently discovered comet.
This comet was first spotted in satellite data by Thai amateur astronomer Worachate Boonplod on the NASA-funded Sungrazer Project — a citizen science project that invites anyone to search for and discover new comets in images from the joint European Space Agency (ESA) and NASA Solar and Heliospheric Observatory, or SOHO.
«Read the rest of this article»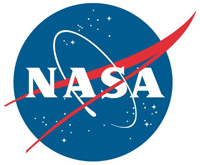 Pasadena, CA – Data from NASA instruments aboard the ESA (European Space Agency) Rosetta mission have helped reveal that comet 67P/Churyumov-Gerasimenko has its own far-ultraviolet aurora.
It is the first time such electromagnetic emissions in the far-ultraviolet have been documented on a celestial object other than a planet or moon. A paper on the findings was released today in the journal Nature Astronomy.
«Read the rest of this article»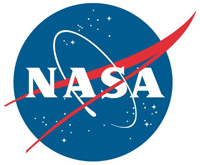 Greenbelt, MD – NASA Hubble Space Telescope images of comet NEOWISE, taken on August 8th, 2020, zero in on the visitor's coma, the gossamer shell of gas and dust that surrounds its nucleus as it is heated by the Sun. This is the first time Hubble has photographed a comet of this brightness at such resolution after this close of a pass by the Sun.
The comet photos were taken after NEOWISE skimmed closest to the Sun on July 3rd, 2020, at a distance of 27 million miles (43 million kilometers). Other comets often break apart due to thermal and gravitational stresses at such close encounters, but Hubble's view shows that apparently NEOWISE's solid nucleus stayed intact.
«Read the rest of this article»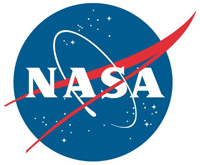 Washington, D.C. – Observers in the Northern Hemisphere are hoping to catch a glimpse of Comet NEOWISE as it zips through the inner solar system before it speeds away into the depths of space.
Discovered on March 27th, 2020 by NASA's Near-Earth Object Wide-field Infrared Survey Explorer (NEOWISE) mission, Comet NEOWISE is putting on a dazzling display for skywatchers before it disappears, not to be seen again for another 6,800 years.
«Read the rest of this article»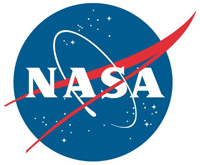 Pasadena, CA – NASA says a comet visiting from the most distant parts of our solar system is putting on a spectacular nighttime display. Named Comet C/2020 F3 NEOWISE, the comet made its once-in-our-lifetimes close approach to the Sun on July 3rd, 2020, and will cross outside Earth's orbit on its way back to the outer parts of the solar system by mid-August.
The comet cruised just inside Mercury's orbit on July 3rd. This very close passage by the Sun is cooking the comet's outermost layers, causing gas and dust to erupt off the icy surface and creating a large tail of debris. And yet the comet has managed to survive this intense roasting.
«Read the rest of this article»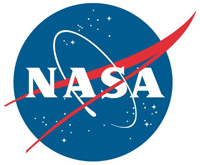 Greenbelt, MD – In late May and early June, Earthlings may be able to glimpse Comet SWAN. The comet is currently faintly visible to the unaided eye in the Southern Hemisphere just before sunrise — providing skywatchers with a relatively rare glimpse of a comet bright enough to be seen without a telescope.
But Comet SWAN's initial discovery was made not from the ground, but via an instrument on board ESA (the European Space Agency) and NASA's Solar and Heliospheric Observatory, or SOHO, satellite.
«Read the rest of this article»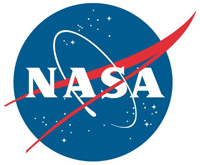 Greenbelt, MD – In February 2020, NASA's Solar Dynamics Observatory — SDO — is celebrating its 10th year in space. Over the past decade the spacecraft has kept a constant eye on the Sun, studying how the Sun creates solar activity and drives space weather — the dynamic conditions in space that impact the entire solar system, including Earth.
Since its launch on February 11th, 2010, SDO has collected millions of scientific images of our nearest star, giving scientists new insights into its workings.
«Read the rest of this article»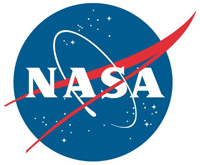 Pasadena, CA – Mission operators at NASA's Jet Propulsion Laboratory in Pasadena, California, have lost contact with the ASTERIA satellite, a briefcase-sized spacecraft designed to study planets outside our solar system.
The last successful communication with ASTERIA, short for Arcsecond Space Telescope Enabling Research in Astrophysics, was on December 5th; attempts to contact it are expected to continue into March 2020.
ASTERIA belongs to a category of satellites called CubeSats, which vary in size but are typically smaller than a suitcase.
«Read the rest of this article»
Written by Clement Moore
Illustrated from Drawings by F.O.C. Darley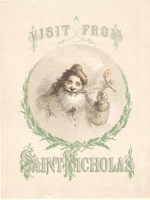 Clarksville, TN – Twas the night before Christmas, when all through the house;
Not a creature was stirring, not even a mouse;
The stockings were hung by the chimney with care,
In hopes that St. Nicholas soon would be there;
The children were nestled all snug in their beds,
While visions of sugar-plums danced in their heads;
And mamma in her kerchief, and I in my cap,
Had just settled our brains for a long winter's nap—
«Read the rest of this article»