Topic: Constellation Aquarius
Written by Michele Johnson
NASA's Ames Research Center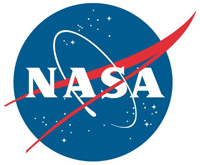 Moffett Field, CA – Scientists using NASA's Kepler space telescope identified a regular pattern in the orbits of the planets in the TRAPPIST-1 system that confirmed suspected details about the orbit of its outermost and least understood planet, TRAPPIST-1h.
TRAPPIST-1 is only eight percent the mass of our sun, making it a cooler and less luminous star. It's home to seven Earth-size planets, three of which orbit in their star's habitable zone — the range of distances from a star where liquid water could pool on the surface of a rocky planet. The system is located about 40 light-years away in the constellation of Aquarius. The star is estimated to be between 3 billion and 8 billion years old.
«Read the rest of this article»
Written by Michele Johnson
NASA Headquarters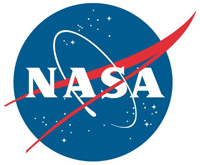 Washington, D.C. – On February 22nd, astronomers announced that the ultra-cool dwarf star, TRAPPIST-1, hosts a total of seven Earth-size planets that are likely rocky, a discovery made by NASA's Spitzer Space Telescope in combination with ground-based telescopes.
NASA's planet-hunting Kepler space telescope also has been observing this star since December 2016. Today these additional data about TRAPPIST-1 from Kepler are available to the scientific community.
«Read the rest of this article»
Written by Elizabeth Landau
NASA's Jet Propulsion Laboratory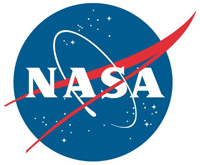 Pasadena, CA – An international team of astronomers has discovered and confirmed a treasure trove of new worlds using NASA's Kepler spacecraft on its K2 mission. Out of 197 initial planet candidates, scientists have confirmed 104 planets outside our solar system. Among the confirmed is a planetary system comprising four promising planets that could be rocky.
These four planets, all between 20 and 50 percent larger than Earth by diameter, are orbiting the M dwarf star K2-72, found 181 light-years away in the direction of the Aquarius constellation. The host star is less than half the size of the sun and less bright.
«Read the rest of this article»
NASA's Johnson Space Center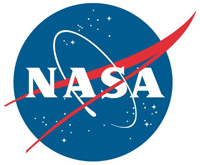 Houston, TX – Astronomers using the TRAPPIST telescope at ESO's La Silla Observatory have discovered three planets with sizes and temperatures similar to those of Venus and Earth, orbiting an ultra-cool dwarf star just 40 light-years from Earth.
Michaël Gillon of the University of Liège in Belgium, leading a team of astronomers including Susan M. Lederer of NASA Johnson Space Center, have used the TRAPPIST telescope to observe the star 2MASS J23062928-0502285, now also known as TRAPPIST-1.
They found that this dim and cool star faded slightly at regular intervals, indicating that several objects were passing between the star and the Earth.
«Read the rest of this article»
Written by Whitney Clavin
NASA's Jet Propulsion Laboratory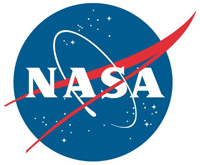 Pasadena, CA – A dying star is refusing to go quietly into the night, as seen in this combined infrared and ultraviolet view from NASA's Spitzer Space Telescope and the Galaxy Evolution Explorer (GALEX), which NASA has lent to the California Institute of Technology in Pasadena.
In death, the star's dusty outer layers are unraveling into space, glowing from the intense ultraviolet radiation being pumped out by the hot stellar core.
«Read the rest of this article»
NASA's Jet Propulsion Laboratory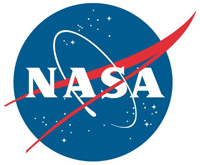 Pasadena, CA – Whether you're watching from a downtown area or the dark countryside, here are some tips to help you enjoy these celestial shows of shooting stars. Those streaks of light are really caused by tiny specks of comet-stuff hitting Earth's atmosphere at very high speed and disintegrating in flashes of light.
First a word about the moon – it is not the meteor watcher's friend. Light reflecting off a bright moon can be just as detrimental to good meteor viewing as those bright lights of the big city. There is nothing you can do except howl at the moon, so you'll have to put up with it or wait until the next favorable shower.
«Read the rest of this article»