Topic: criminal justice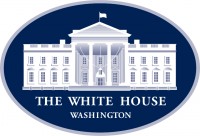 Washington, D.C. – President Donald Trump gave a commencement address to graduates of the "Hope for Prisoners" program in Las Vegas Nevada. Hope for Prisoners helps former inmates get back on their feet and reenter society after they've served their time.
President Trump: "Your best days are just beginning!"
«Read the rest of this article»


Clarksville, Tn –-Twelve Austin Peay ROTC students – including the University's first-ever cadet to go to the Jungle Warfare School in Hawaii – attended multiple training schools during the summer.
Austin Peay State University also sent its first cadet since 2006 to Army Mountain Warfare School in Vermont and the third and fourth cadets ever to U.S. Military Academy Cadet Summer Training at West Point, New York.
«Read the rest of this article»

Clarksville, TN – On Wednesday, October 25th, 2017, Clarksville Police Officers from CPD's Fatal Accident Crash Team in conjunction with West Creek High School teachers, provided a different type of educational opportunity to some West Creek High students.
Students were challenged to utilize skills taught to them in a classroom environment in a real world situation.
«Read the rest of this article»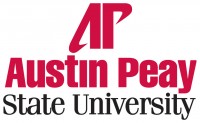 Clarksville, TN – Rusty Campbell, coordinator for Austin Peay State University's Highland Crest campus, wants people to know they can earn a bachelor's degree without ever leaving Robertson County.
The four-year-old Highland Crest classroom facility in Springfield, which houses both APSU and Volunteer State Community College, now offers five full undergraduate programs, taught by APSU faculty, in criminal justice, computer science, K-6 grade teacher licensure, social work and professional studies.
«Read the rest of this article»

Clarksville TN – When Sheriff Norman Lewis died last year, Montgomery County lost a very powerful and  popular public figure.  Norman Lewis left a legacy that would be hard to follow.  The Sheriff of Montgomery County has had a history of being a tough, "no nonsense" lawman, who was a powerful, influential, commanding, and politically connected figure.
Remember Joel Plummer?
Well, meet Sheriff John Fuson.
«Read the rest of this article»
Austin Peay State University recently received national honors for offering a high quality, reasonably priced online bachelor's degree in criminal j
ustice.
GetEducated.com conducts nationwide surveys of distance-learning bachelor's degrees in the area of criminal justice, law, legal studies and homeland security. APSU was ranked the No. 4 "Best Buy" among 12 regionally accredited colleges and universities.
A "Best Buy" designation indicates that a program has been found to offer a high quality distance degree to a national audience at a reasonable cost below the national average. «Read the rest of this article»