Topic: CubeSats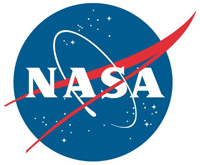 Florida – Researchers at NASA's Kennedy Space Center in Florida recently put a new, small robotic rover through its paces inside a 120-ton bin of regolith rock and dust that simulates the lunar surface.
The four-wheeled CubeRover rolled over dunes of abrasive dust, turned in place, and then trundled up and down steep trench walls within the Granular Mechanics and Regolith Operations (GMRO) laboratory as it performed more than 150 mobility tests. The rover's creators, from Astrobotic Technology of Pittsburgh, worked alongside Kennedy's Swamp Works team, assessing the robot's maneuverability and how its sensor, motor, and power systems operated in the dusty environment.
«Read the rest of this article»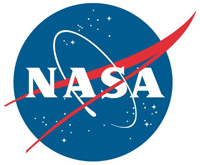 Greenbelt, MD – NASA has approved two heliophysics missions to explore the Sun and the system that drives space weather near Earth. Together, NASA's contribution to the Extreme Ultraviolet High-Throughput Spectroscopic Telescope Epsilon Mission, or EUVST, and the Electrojet Zeeman Imaging Explorer, or EZIE, will help us understand the Sun and Earth as an interconnected system.
Understanding the physics that drive the solar wind and solar explosions – including solar flares and coronal mass ejections – could one day help scientists predict these events, which can impact human technology and explorers in space.
«Read the rest of this article»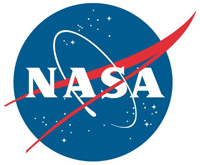 Pasadena, CA – NASA has selected a new mission to study how the Sun generates and releases giant space weather storms – known as solar particle storms – into planetary space.
Not only will such information improve understanding of how our solar system works, but it ultimately can help protect astronauts traveling to the Moon and Mars by providing better information on how the Sun's radiation affects the space environment they must travel through.
«Read the rest of this article»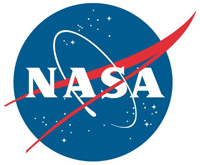 Washington, D.C. – They might be small, but they're also mighty. Very small and innovative spacecraft called CubeSats are poised to play a role in NASA's Artemis program, which will return humans to the Moon by 2024.
Advancements in consumer electronics and miniaturized sensors enable small spacecraft to be powerful tools for space exploration.
"A number of things have coalesced to create what is termed the SmallSat and CubeSat revolution," says Christopher Baker, Small Spacecraft Technology program executive within NASA's Space Technology Mission Directorate.
«Read the rest of this article»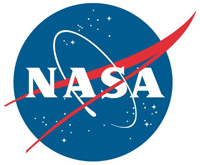 Washington, D.C. – On Saturday, seven small research satellites, or CubeSats, developed by students from eight universities across the nation will fly on Northrop Grumman's Antares rocket from NASA's Wallops Flight Facility in Wallops, Virginia, targeting a launch at 8:59am CDT.
All seven CubeSats were selected through NASA's CubeSat Launch Initiative (CSLI) and are a part of the 25th Educational Launch of Nanosatellites (ELaNa) mission. CSLI enables the launch of CubeSat projects designed, built and operated by students, teachers and faculty, as well as NASA Centers and nonprofit organizations.
«Read the rest of this article»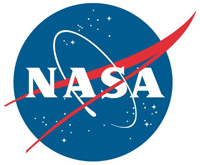 Pasadena, CA – NASA technology demonstrations have launched into space on a SpaceX Falcon Heavy Rocket. These missions will look at the space environment around Earth and how it affects us. This could one day could help NASA astronauts to Mars, and science missions,
The NASA missions – including the Deep Space Atomic Clock and two instruments from NASA'S Jet Propulsion Laboratory in Pasadena, California – lifted off at 11:30pm PDT (1:30am CDT) Tuesday from NASA's Kennedy Space Center in Florida, as part of the U.S. Department of Defense's Space Test Program-2 (STP-2) launch.
«Read the rest of this article»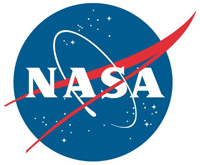 Greenbelt, MD – In June 2019, the NASA twin E-TBEx CubeSats — short for Enhanced Tandem Beacon Experiment — are scheduled to launch aboard the Department of Defense's Space Test Program-2 launch.
The launch includes a total of 24 satellites from government and research institutions.
They will launch aboard a SpaceX Falcon Heavy from historic Launch Complex 39A at NASA's Kennedy Space Center in Florida.
«Read the rest of this article»
NASA Headquarters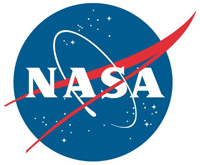 Washington, D.C. – A new kind of atomic clock, non-toxic propellant system and missions to characterize how space weather interferes with satellites and communication transmissions are one step closer to liftoff. With the second-ever SpaceX Falcon Heavy launch complete, these NASA technologies await the powerful rocket's next flight.
"We are pleased with the success of yesterday's Falcon Heavy launch and first-stage landings," said Acting Associate Administrator for NASA's Space Technology Mission Directorate Jim Reuter. "We have important technologies that are ready to fly, and this success helps put us on that path."
«Read the rest of this article»
NASA Jet Propulsion Laboratory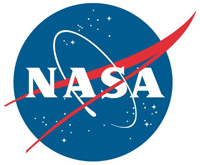 Pasadena, CA – Two NASA CubeSats teamed up on an impromptu optical, or laser, communications pointing experiment. The laser beam is seen as a brief flash of light close to the center of the focal plane, to the left of Earth's horizon.
The light originated from the laser communications system onboard one of two Optical Communications and Sensor Demonstration (OCSD) spacecraft. The laser flash was recorded by a short-wavelength infrared camera, one of three cameras comprising the CubeSat Multispectral Observation System (CUMULOS) payload, onboard the Integrated Solar Array and Reflectarray Antenna (ISARA) spacecraft.
«Read the rest of this article»
NASA Headquarters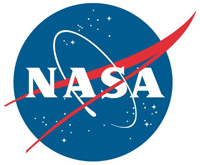 Washington, D.C. – NASA has selected a new mission that will help scientists understand and, ultimately, forecast the vast space weather system around our planet. Space weather is important because it can have profound impacts – affecting technology and astronauts in space, disrupting radio communications and, at its most severe, overwhelming power grids.
The new experiment will, for the first time, obtain global observations of an important driver of space weather in a dynamic region of Earth's upper atmosphere that can cause interference with radio and GPS communications.
«Read the rest of this article»