Topic: Custom House Museum and Cultural Center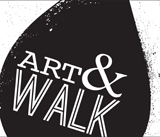 Clarksville, TN – Produced by The Downtown Clarksville Association, First Thursday Art Walk is a free, self-guided tour spanning a 5-block radius that combines visual art, live music, engaging events and more in the heart of Downtown Clarksville.
With 10+ venues, bars and businesses participating each month, the First Thursday Art Walk in Clarksville is the ultimate opportunity to savor and support local creative talent.
«Read the rest of this article»

Clarksville, TN – New art exhibits have sprouted from the walls of the Customs House Museum during this mild weathered January. The subject matters run the gamut of birds and bunnies to abstracts to landscapes.
The museum recently received wonderful additions to its permanent collection from renowned artists Hunt Slonem and Margaret Evangeline. Included in the exhibit New to the Collection is Slonem's large-scale painting of rabbits, titled Hutch, and a representation from Evangeline's famous "bullet" series, as well as, dollhouse photographs by Eric Hansen.
«Read the rest of this article»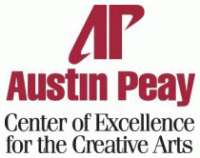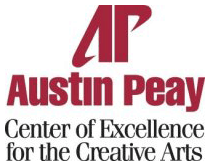 Clarksville, TN – The artist, a Civil War veteran and 19th century dentist, carved the peculiar little figurines out of wood. He placed the musicians with their instruments in the back row, and up front, connected to metal wires, stand the dancing couples. Other macabre figures, such as a thin man playing bones and a woman spanking a baby, populate the dioramic scene.
When a crank is turned, a series of pulleys cause the pieces to move and dance in an awkward, dreamlike manner.
«Read the rest of this article»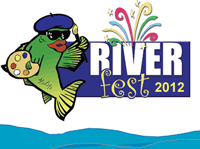 Clarksville, TN – This year's competition will feature the following three exhibits: Amateur & Professional Divisions, High School Division, and the Senior Citizens' Division. Artwork is displayed at exhibits at various locations in downtown Clarksville, and then juried, and over $2,500 in prizes is awarded.
The Amateur & Professional Division exhibit will be hosted at the Smith-Trahern Mansion September 7th from 10:00am-8:00pm and September 8th from 10:00am-5:00pm. Artists may enter in six categories: Painting & Watercolor, Drawing, 3D/Fiber Arts, Mixed Media & Print Collage, Digital Photography and Film Photography.
«Read the rest of this article»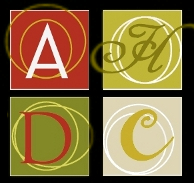 Clarksville, TN – The Clarksville Arts and Heritage Development Council (AHDC) is putting out a call to all artists who are interested in having their work featured in its fifth annual Cultural Calendar.
Each month will feature an artist's work and highlight arts and heritage events of the past and present. Submitted work will be juried to determine which piece is featured each month, as well as which artwork appears on the cover. «Read the rest of this article»

Clarksville, TN – On Sunday, June 24th, come down to the Custom House Museum and Cultural Center for Family Fun Day from 1:00pm-5:00pm.
Come see the changes that have been made in Heritage Hall, then design and build your own structure. Bring some small to medium boxes if you would like. «Read the rest of this article»

Clarksville, TN – Held the first Saturday of June each year, Flying High is an evening celebrating artists and the works of art of the region.
Flying High is Customs House Museum's preeminent fundraiser of the year, supporting educational and exhibit programming of the Museum. «Read the rest of this article»

Clarksville, TN – On Saturday, April 28th, the Customs House Museum and Cultural Center reopens the 1898 building after months of renovation with an Open House event! All galleries, including the Explorer's Gallery, will be accessible. Everyone is invited to come out and see the changes.
«Read the rest of this article»

Clarksville, TN – On Saturday, April 14th, the Customs House Museum will host a writers' panel discussion in the Turner Auditorium, starting at 1:00pm.
This free public event will be moderated by Shana Thornton and Mitzi Cross, guest speakers will discuss three topics including "the muse", self publishing versus "old school", and challenges when writing about history. «Read the rest of this article»
Montgomery County, TN – The Clarksville Montgomery County Civil War Sesquicentennial Commission is gearing up for numerous events and commemoration activities in the Clarksville-Montgomery County area.
Over the next three months, there will be a variety of offerings, for young and old alike, to reflect, relive and learn about Clarksville and Montgomery County's role in the Civil War.
«Read the rest of this article»