Topic: David Keenom

Clarksville, TN – EMA Director Jerry Buchanan closed the Emergency Operations Center at 10:00pm tonight. The EOC will reopen at 5:00am to monitor morning road conditions and calls for service.
From 4:00pm until 9:30pm, 49 crashes were reported to the E911 Center. Thirty-one of those crashes were inside the Clarksville city limits and eighteen were on county roads. «Read the rest of this article»

Clarksville, TN – Clarksville Police worked five crashes overnight. One crash involved injuries. Officers handled seven motorist assists. Calls-for-service in all three districts remain lower than average. Residential alarm calls topped the list again; there were five domestic disturbances across the city.
There was an electrical problem at Twelve Oaks and Sue Ellen Way when a transformer reportedly blew. Another electrical issue involving a utility pole on fire was reported at Tiny Town Road and Needmore Road.
«Read the rest of this article»

Clarksville, TN – On, Monday, June 30th, 2014, the Clarksville Police Department hosted a promotion ceremony. Chief Al Ansley presented K9 Officer Benjamin Blackmon and Detective David Keenom with Promotion Certificates both to the rank of Sergeant.
Congratulations to Sergeant Benjamin Blackmon and Sergeant David Keenom on their promotions!
«Read the rest of this article»

Clarksville, TN – On Tuesday, October 1st, 2013 at approximately 3:51pm, a cashier, at the Jade Dragon, on Fort Campbell Boulevard, reported that a black male subject entered the establishment and demanded all the money.
The subject had his hand in the pocket of his hoodie in such a way that the victim thought he had a gun. The victim then gave the subject all the cash in the register.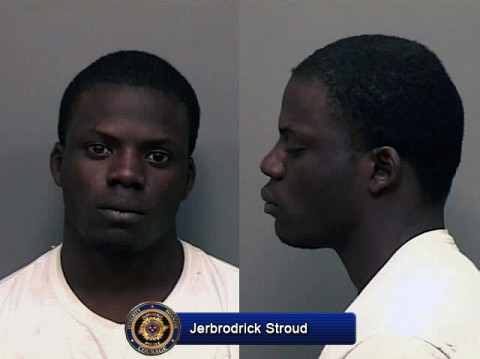 «Read the rest of this article»

Clarksville, TN – On October 18th, 2012, around 12:30 am, officers were called to a club at the 1900 Block of Fort Campbell after security spotted three men flashing a large amount of cash and taking pictures of it. One of the men, James Jackson, had purchased drinks using counterfeit $20.00 bills which had the same serial numbers.
When officers arrived, they found Jackson with a large amount of $20.00 and $50.00 dollar bills in his possession which were counterfeit. Jackson resisted officers attempts to take him in custody, but officers were able to subdue him after a short struggle.
«Read the rest of this article»
Man also has Extensive Criminal History

Clarksville, TN – On August 20th, 2012, around 6:30am, Clarksville Police were called to the Bennett Drive area after a witness saw a man entering two of the neighbor's vehicles. The man left the vehicles and headed toward the Stephanie Drive area.
The witness provided responding officers a good description of the suspicious person.
«Read the rest of this article»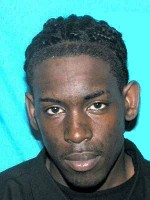 Clarksville, TN – Clarksville Police are trying to locate Brandon D. Piper, B/M, DOB: 1/3/92. He has a Burglary warrant on file and is wanted for questioning for possible involvement in several other crimes. Piper is currently homeless.
If spotted call 911. Anyone with information can call the TIPSLINE, 931.645.8477.
The lead investigator is Detective David Keenom.