Topic: Endurance Crater
NASA Jet Propulsion Laboratory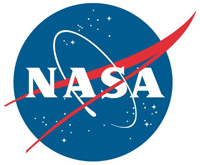 Pasadena, CA – Over 29 days last spring, NASA's Mars Exploration Rover Opportunity documented this 360-degree panorama from multiple images taken at what would become its final resting spot in Perseverance Valley. Located on the inner slope of the western rim of Endurance Crater, Perseverance Valley is a system of shallow troughs descending eastward about the length of two football fields from the crest of Endeavor's rim to its floor.
"This final panorama embodies what made our Opportunity rover such a remarkable mission of exploration and discovery," said Opportunity project manager John Callas of NASA's Jet Propulsion Laboratory in Pasadena, California.
«Read the rest of this article»
Written by Guy Webster
NASA's Jet Propulsion Laboratory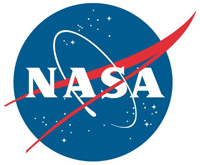 Pasadena, CA – NASA's senior Mars rover, Opportunity, has just passed the shortest-daylight weeks of the long Martian year with its solar panels in encouragingly clean condition for entering a potential dust-storm season in 2018.
Before dust season will come the 14th Earth-year anniversaries of Mars landings by the twin rovers Spirit and Opportunity in January 2004. Their missions were scheduled to last 90 Martian days, or sols, equivalent to about three months.
«Read the rest of this article»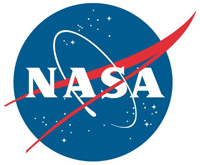 Washington, D.C. – When NASA's Mars rover Opportunity blasted off from Cape Canaveral in 2003, many onlookers expected a relatively short mission.  Landing on Mars is risky business.
The Red Planet has a long history of destroying spacecraft that attempt to visit it. Even if Opportunity did land safely, it was only designed for a 3-month mission on the hostile Martian surface.
Few, if any, imagined that Opportunity would still be roving the red sands of Mars–and still making discoveries–ten years later.
«Read the rest of this article»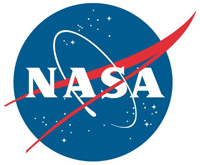 Pasadena, CA – NASA's Mars Exploration Rover Opportunity is trekking to a new study area still many weeks away. Soon the rover will celebrate its 10th Anniversary of leaving Earth.
The destination, called "Solander Point," offers Opportunity access to a much taller stack of geological layering than the area where the rover has worked for the past 20 months, called "Cape York." Both areas are raised segments of the western rim of Endeavour Crater, which is about 14 miles (22 kilometers) in diameter.
«Read the rest of this article»