Topic: Energy Efficiency
Funding includes loan guarantees and grants for solar energy to create jobs, promote energy independence and advance the use of renewable fuels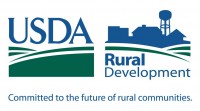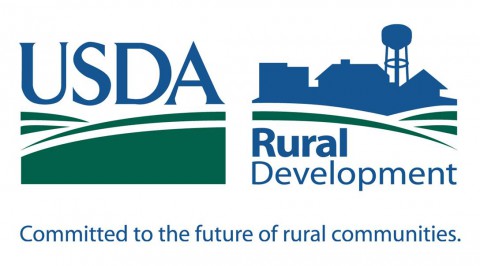 Bunn, NC – Agriculture Secretary Tom Vilsack today announced that USDA is investing in 540 renewable energy and energy efficiency projects nationwide.
"These loan guarantees and grants will have far-reaching impacts nationwide, particularly in the rural communities where these projects are located," Vilsack said. "Investing in renewable energy and energy efficiency will continue the unprecedented increase in home-grown energy sources and American energy independence we've seen in recent years. This is creating jobs, providing new economic opportunities and leading the way to a more secure energy future."
«Read the rest of this article»
Grants will help the elderly and disabled, boost energy efficiency and create jobs
WASHINGTON – U.S. Department of Housing and Urban Development Secretary Donovan today announced that HUD is offering nearly $1 billion to make substantial improvements to thousands of public housing units nationwide. The Public Housing Capital Funds being offered today are provided through The American Recovery and Reinvestment Act of 2009 (Recovery Act) and are designed to help selected public housing authorities improve the quality of their housing stock, promote energy efficiency and create jobs.
In March, HUD allocated nearly $3 billion in Recovery Act funding to more than 3,100 public housing authorities across the U.S. Distributed by formula, that funding is already being put to work to improve public housing and create safer, more livable environments for lower income residents. This additional $1 billion will be awarded competitively. «Read the rest of this article»
Unprecedented interagency collaboration will help save energy cost, lower carbon footprint
WASHINGTON – U.S. Department of Housing and Urban Development (HUD) Secretary Shaun Donovan and U.S. Department of Energy (DOE) Secretary Steven Chu today announced an important step forward in the partnership between HUD and DOE to streamline and better coordinate federal weatherization programs. These efforts will make it easier for low-income families to weatherize their homes, saving money for working families and creating tens of thousands of new green jobs. «Read the rest of this article»
Legislative Wrap Up: Rep. Joe Pitts releases House Dem. 2009 Caucus Agenda. The agenda focuses on important issues facing Tennessee's  working families.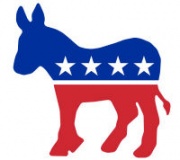 State Representative Joe Pitts (D-Clarksville) and members of the Tennessee House Democratic Caucus on Thursday announced the release of the 2009 House Democratic Caucus Agenda.
"Tennessee Democrats believe education, economic opportunity, public safety, and health care are the cornerstones of our future success as a state." Pitts said. "Our agenda reflects those priorities and distinguishes where House Democrats stand and lets our citizens know that we are putting them first." «Read the rest of this article»
On April 14, 2008, James Hansen of NASA Goddard Institute and Columbia University Earth Institute wrote the following letter to Governor Jim Gibbons (Nevada) as a "Plea for Leadership" in the battle against global warming, a battle to save Planet Earth. We thought this "plea," this request for stewardship, was worth repeating. For the complete document (including "Fossil Fuel Facts" referenced within) and supportive documentation on this issue, please check out http://www.columbia.edu/~jeh1/mailings/20080414_GovernorGibbons.pdf
I hope that I may communicate with you as a fellow parent and grandparent about a matter that will have great effects upon the lives of our loved ones. I refer to climate change, specifically global warming in response to human-made carbon dioxide (CO2) and other pollutants.
Governor Gibbons, the scientific advances in just the past few years, paradoxically, carry both bad news and good news. We have already passed the threshold of atmospheric CO2 levels that we can allow to exist over the long-term. Mother Nature, as a friend of mine has noted, is wagging her finger at us, saying "Now you have gone too far!" Consequences of ignoring this admonishment would be dire. The Earth is nearing climate "tipping points" with potentially irreversible effects, including extermination of countless species, ice sheet disintegration and sea-level rise, and mass dislocation of populations. «Read the rest of this article»