Legislative Wrap Up: Rep. Joe Pitts releases House Dem. 2009 Caucus Agenda. The agenda focuses on important issues facing Tennessee's  working families.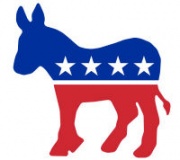 State Representative Joe Pitts (D-Clarksville) and members of the Tennessee House Democratic Caucus on Thursday announced the release of the 2009 House Democratic Caucus Agenda.
"Tennessee Democrats believe education, economic opportunity, public safety, and health care are the cornerstones of our future success as a state." Pitts said. "Our agenda reflects those priorities and distinguishes where House Democrats stand and lets our citizens know that we are putting them first."
"This year's Democratic Agenda focuses on a number of areas including improving educational opportunities for young Tennesseans, increasing the number of new jobs created in Tennessee, and continuing to improve safety & reduce crime.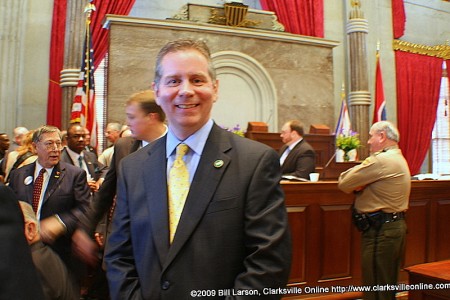 "Expanding opportunities in education, bringing more jobs to Tennessee, and still being fiscally responsible are at the top of our agenda," Pitts said. "The more we help Tennessee students achieve the best education possible while also trying to give working moms and dads the chance to earn a living, we give our state a much better chance of lifting ourselves out of this financial slowdown."
1. Providing Quality Education for All
Tennessee Democrats fully support public education because it is vital to our future. We respect our educators and we support them and their important work.
2. Increasing Jobs & Economic Opportunities
Tennessee Democrats support policies that will bring new, well-paying jobs to Tennesseans. Also, we support our public employees who work on behalf of all Tennesseans.
3. Promoting Fiscal Responsibility
Tennessee Democrats support sound fiscal policy and balanced budgets. We promote policies that will create opportunities for all of our citizens and grow our economy.
4. Providing Affordable Healthcare
Tennessee Democrats promote policies that will provide access to affordable healthcare for all our citizens.
5. Supporting Tennessee Golden Generation
Tennessee Democrats support our senior citizens. We want our seniors to enjoy life, have quality healthcare and the opportunity to live at home as long as possible. We believe that Social Security must be protected and reasonable provisions to protect retirement pensions for workers must be created.
6. Promoting Equality and Diversity
Tennessee Democrats believe that all men and women, of every race, creed and philosophy, deserve equal rights and opportunities to succeed and we must promote ways to encourage and protect equality and diversity among all Tennesseans.
7. Protecting Tennessee's Most Vulnerable
Tennessee Democrats believe in protecting and caring for our most vulnerable citizens, especially our children and those with disabilities.
8. Improving Safety and Reducing Crime
Tennessee Democrats promote policies that ensure the safety of all citizens. We support our law enforcement officers, firefighters and other public servants who put their lives in jeopardy to protect us.
9. Honoring Patriotic Service
Tennessee Democrats support our men and women currently serving in the armed forces and our veterans who have served us in the past. We honor those who have sacrificed to safeguard our liberties and our democracy.
10. Investing in Energy Efficiency & Protecting the Environment
Tennessee Democrats believe we must develop clean, renewable, alternative sources of energy to meet future demand, protect our environment and move us toward energy independence. In addition, Tennessee Democrats are committed to protecting the natural beauty of Tennessee and our environment. We understand the importance of clean air to breathe and clean water to drink.
"The direction from our citizens is clear and I look forward to working with every member of the House and Senate, as well as the Governor, to help make these goals a reality," Pitts said.
For more information contact House Democratic Caucus Press Secretary Addison Pate at (615) 741-6620 or e-mail at .