Topic: Rep. Joe Pitts

Clarksville, TN – The Annual Barbara Johnson Unity Day Breakfast was held at the Quality Inn Hotel on Wilma Rudolph Boulevard. Many elected officials, pastors, and active members of the community were present to show their commitment to unification for the betterment of the Clarksville Tennessee community.
Awards were presented to former City Council Woman Barbara Johnson and several others to recognize their achievement in addition to elected officials addressing those in attendance.
«Read the rest of this article»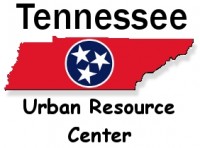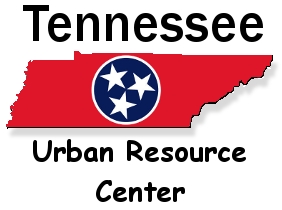 Clarksville, TN – For as long as I can remember New Years Day has always been a time for reflection, resolutions and change. But as we usher in the 2012 New Year, quality of life changes are not the only things we all need to consider.
January 1st, 2012 also brought with it the installation of the new Tennessee Voter Photo ID Law. The new law requires all people to show a valid state or federal government-issued photo ID in order to vote at the polls.
Regardless of political party affiliation, without the proper photo ID, you won't be able to vote for anyone during the election season this includes National, State or Local elections such as the President, school board, city council, congress or House of Representatives both federal and state levels, etc.
«Read the rest of this article»
Saying that unemployed Tennesseans should not have to chose between keeping a roof over their heads and getting skills for a new career, State Rep. Joe Pitts supported legislation to end that dilemma. House Democrats have sponsored a bill that would let laid off Tennesseans retain their unemployment benefits while they return to school to be retrained for new careers.
The legislation would allow a person receiving unemployment benefits due to losing their job to retain those benefits when they choose to return to college to get new job skills to succeed in tomorrow's economy. The measure was approved by all present members of the Tennessee House of Representatives on Thursday. «Read the rest of this article»
Coach Willard Ross Act penalizes wrongful sale or purchase of firearms.
On Monday, March 23rd, the Tennessee House of Representatives voted to pass a bill designed to help keep guns out of the hands of criminals.
"There are plenty of bills up here advocating Tennesseans' Second Amendment rights, but what we must also do is make sure we do everything we can to keep those guns out of the hands of criminals," said Rep. Joe Pitts, D-District 67. «Read the rest of this article»
Legislative Wrap Up: Rep. Joe Pitts releases House Dem. 2009 Caucus Agenda. The agenda focuses on important issues facing Tennessee's  working families.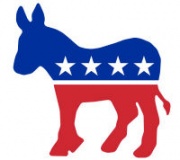 State Representative Joe Pitts (D-Clarksville) and members of the Tennessee House Democratic Caucus on Thursday announced the release of the 2009 House Democratic Caucus Agenda.
"Tennessee Democrats believe education, economic opportunity, public safety, and health care are the cornerstones of our future success as a state." Pitts said. "Our agenda reflects those priorities and distinguishes where House Democrats stand and lets our citizens know that we are putting them first." «Read the rest of this article»
Montgomery County 's Legislative Delegation has taken an active stance in the early round of the 106th General Assembly. The four members of the delegation group have added their names to legislation being considered in the Tennessee General Assembly. Thus far the bill summary looks like this:
Rep. Phillip Johnson co-sponsored sixteen House Joint Resolutions, including HJR00014: a Sports Memorial recognizing the Ooltewah Lady Owls; HJR0015: Recognition Memorial recognizing Ron Campbell, both signed by the governor on February 19th.
HJR0023: Death Memorial honoring Staff Sgt Timothy H. Walker, and HJR0043: Recognition Memorial for The Leaf Chronicle, both signed by the governor on February 20th.
HJR0063: Recognition Memorial recognizing Rep. Barbara Copper for serving as Chair of the TN Black Caucus for the 105th General Assembly. HJR0089: Professional Achievement Memorial recognizing Pat Head Summit for 1000th victory. HJR0136: Recognition Memorial for Oak Ridge's Open Sesame 60th Anniversary . HJR0142: Sports Memorial honoring the Soddy-Daisy High School cheerleaders as NCA champions, and HJR0150: Government Officials Memorial – urging the governor to refuse certain funds from the American Recovery and Reinvestment Act. «Read the rest of this article»
The NAACP, Clarksville Branch #5582, participated in the Annual NAACP Legislative Day On the Hill. This year's observance  celebrates the NAACP's 100th Anniversary as branch delegates from across the state converged on the State Capitol and Legislative Plaza to confer with state legislators and sit in on committee meetings. Legislative officials came to the House Chambers to greet, welcome and acknowledge the annual event and the organization's historic anniversary. Over 250-plus delegates and supporters filled the House of Representatives Chambers and visitors galleries to participate in and document the historic event. «Read the rest of this article»
Senator Tim Barnes and Representative Joe Pitts today praised the Tennessee State Building Commission for granting approval of the early design phase of a project for the Chemical Engineering Technology Facility at Austin Peay State University.
Senator Barnes and Representative Pitts have been working diligently with members of the State Building Commission to gain approval for the project.
"This project is a very good thing for Austin Peay and Montgomery County," stated Sen. Barnes.  "I appreciate the excellent work of the members of the State Building Commission and I look forward to working with them on other projects." «Read the rest of this article»
Tennessee House Republican leadership takes the top spot. Party designate and presumed standard bearer, Rep. Jason Mumpower, was outmaneuvered by a Republican moderate they had threatened with economic boycott and House Democrats.
Marking the end of a forty year shut-out, the Tennessee Republican Party made history by taking up the leadership of the Tennessee House of Representatives. Rep. Jimmy Naifeh relinquished his 18-year reign as Speaker of the House as the Republican Party asserted its 50-vote majority and nominated Rep. Jason Mumpower as Speaker.  Rep. Gary Odom, D-Davidson County, over loud catcalls from colleagues and spectators, nominated Rep. Kent Williams, R-Carter County, as an alternate candidate.
«Read the rest of this article»
A large crowd of candidates and voters gathered Saturday for a Democratic Rally at North 2nd and Kraft Street. The event, which ran from 10 a.m. to 1 p.m., included speeches from Rep. Joe Pitts, Judge Charles Smith, City Councilor James Lewis, City Council Ward 5 candidate Aryn Coyle and was moderated by Rev. Emmanuel Holmes. James Witherspoon on Saxophone offered music for the event. «Read the rest of this article»