Topic: Public Safety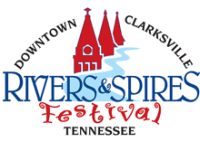 Clarksville, TN – The Rivers and Spires Festival along with City of Clarksville and Montgomery County Public Safety officials met on Tuesday to discuss procedures to ensure the safety of those attending the Festival.
Officials want to stress that all necessary measures are in place to protect Festival-goers and to respond effectively to any type of incident that may occur. Additional security options have been discussed, with some new measures being utilized during the event.
Clarksville, TN – First, this is a change to Clarksville Police Department policy, not City Code or State law.  State law requires that funeral processions be led in a safe and appropriate manner. The old policy, quite frankly, did not meet this standard.
Second, and this is where the bulk of misinformation has resulted, the number of vehicles in a funeral procession is not (and cannot be) limited. The revised policy is that for funeral processions led by 1 police vehicle (approximately 95% of those involving CPD), the CPD officer can only be responsible for getting seven cars safely through intersections and other traffic conditions. «Read the rest of this article»

Clarksville, TN – The Clarksville Police Department wants to make the public aware the Governor Highway Safety Office, Tennessee Highway Patrol, Clarksville Police Department, and Montgomery County Sheriff's Office will be conducting a team effort in Clarksville-Montgomery County conducting  DUI checkpoints and saturation patrols, partially funded by the Governor's Highway Safety Office, on March 15th and 16th.
«Read the rest of this article»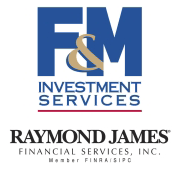 Clarksville, TN – If you like political drama, you're in luck. It seems like just yesterday the news was filled with references to the fiscal cliff. Now, coming to theaters everywhere, is "sequestration." Look for more political confrontation to unfold as sequestration gets under way.
What exactly is sequestration?
"Sequestration" refers to a series of automatic, across-the-board spending cuts to federal government agencies that are scheduled to take place in fiscal years 2013 through 2021. «Read the rest of this article»

Clarksville, TN – In order to promote public safety and the enjoyment of all patrons of Riverfest, the Clarksville Police Department in conjunction with Clarksville Parks and Recreation wants to make the public aware of items which are prohibited during Riverfest.
«Read the rest of this article»
Multi-year action plan resulting from collaboration of 11 state agencies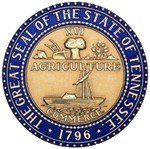 Nashville, TN – Tennessee Governor Bill Haslam today announced a comprehensive, multi-year action plan designed to improve public safety statewide.
The Governor's Public Safety Subcabinet Working Group, which includes commissioners and representatives from 11 state agencies, submitted the plan after months of meetings with more than 300 public safety professionals and stakeholders across the state.
The three goals of the public safety action plan are to significantly reduce drug abuse and drug trafficking; curb violent crime; and lower the rate of repeat offenders. There are 11 objectives and 40 action steps outlined in the plan, all specifically linked to those goals.
«Read the rest of this article»
I received some emails from people who expressed concerns abut the city council opting out of the state guns in Parks bill,  which I along with some of my constituents think is a good decision for our community. The theme amongst those who are in favor of allowing guns in parks seems to be that they are worried about safety in our parks. This is not backed up by the statistics, so I have attached a list of the crimes committed in parks as reported to the Police Department since January.
In 11 of our parks there were no crimes reported, and in the others there were just a few. I think providing some information on the safety of our parks will provide some relief to those who are concerned. I will continue to oppose allowing guns in our parks, as a matter of ensuring the safety of our children. I would hate to see a permit holder get into an argument at a park with someone,  and then instead of calling the police  take matters into their own hands, and innocent bystanders get hurt. «Read the rest of this article»
Legislative Wrap Up: Rep. Joe Pitts releases House Dem. 2009 Caucus Agenda. The agenda focuses on important issues facing Tennessee's  working families.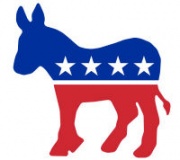 State Representative Joe Pitts (D-Clarksville) and members of the Tennessee House Democratic Caucus on Thursday announced the release of the 2009 House Democratic Caucus Agenda.
"Tennessee Democrats believe education, economic opportunity, public safety, and health care are the cornerstones of our future success as a state." Pitts said. "Our agenda reflects those priorities and distinguishes where House Democrats stand and lets our citizens know that we are putting them first." «Read the rest of this article»
As trick or treaters wrapped their Halloween adventures early Friday evening, Clarksville Police revved up their sobriety checkpoints targeting older Halloween celebrants and other drivers as the month of October drew to a close Friday night.
The CPD and Montgomery County Sheriff's Department have run a number of such checkpoints and saturation patrols, aimed at reducing the number of impaired drivers, speeders and other in violation of driving laws.
As we move toward the gatherings and high traffic period of Thanksgiving and Christmas holiday season, we hope these effective checkpoints are not only continued but expanded. They only serve to make the streets of Clarksville and Montgomery County safer for everyone.
«Read the rest of this article»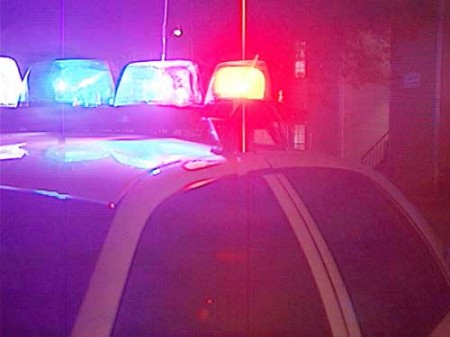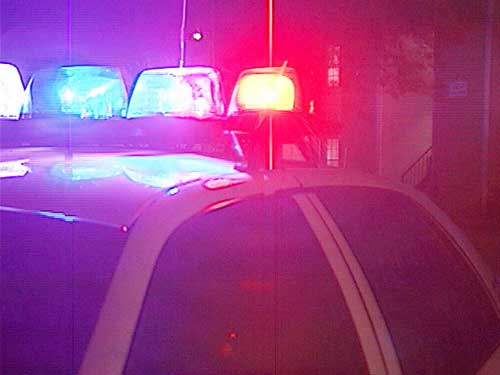 The Clarksville Police Department will be performing saturation patrols (partially funded by the Governor's Highway Safety Office) throughout the City of Clarksville on October 24 and 25, 2008 between 10 p.m. and 4 a.m.. The primary purpose of the saturation patrols is to detect and apprehend impaired drivers through aggressive traffic enforcement.
The CPD, in conjunction with the Montgomery County Sheriff's Office, will also be conducting a Sobriety Checkpoint and saturation patrols on Ft Campbell Blvd (partially funded by the Governor's Highway Safety Office) October 31, from 11 p.m. to 1 a.m.. After completion of the checkpoint, Clarksville Police Department will have additional personnel performing saturation patrols throughout the city until 4 a.m..  «Read the rest of this article»