Topic: Affordable Housing

Nashville, TN – My last blog post told the story of my friend Cliff and his campmates and how they had been forced to leave their campsite. That was at the beginning of March and in the time since he was moved from there, he has been forced to move two more times and is being forced out yet again.
«Read the rest of this article»
Habitat International CEO Jonathan Reckford to speak at Governor's Reception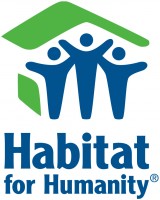 Nashville, TN – Habitat for Humanity is celebrating its 35th anniversary in the State of Tennessee with a reception at the Governor's Residence Thursday, October 24th from 6:00pm to 8:00pm where Jonathan T.M. Reckford, CEO of Habitat for Humanity International, will be presenting special recognition to significant supporters whose partnership has contributed so greatly in helping the Habitat for Humanity reach this milestone.
Tennessee ranks fourth in the number of new Habitat for Humanity homes built nationwide.
«Read the rest of this article»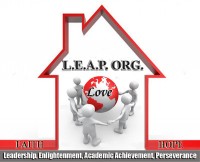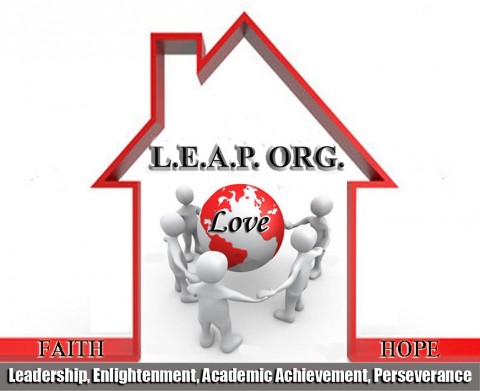 Clarksville, TN – Through a partnership with Millan Enterprises, the LEAP organization helps to  provide housing to low income single parents who find themselves in dire need of housing. Under this program Clarksville, TN  resident Jil Simpson signed a lease to her new home in the offices of Millan Enterprises on March 9th, 2011. She becomes the second single parent assisted under the LEAP Housing Program.
"Me and my kids were kinda homeless having to stay at various friends homes," Jil said. "I was referred from child protective services to Flourishing Families who connected me to the LEAP Organization. I am very grateful for all that Calendra and Canadra were able to do for my family and I while we waited on LEAP to be able provide this opportunity great opportunity. The apartment is beautiful and exactly what I need to get back on my feet."
«Read the rest of this article»
Tennessee to receive over $13.2 million; Clarksville $215,046
Washington – In the Obama Administration's continued effort to stimulate community development and job growth, U.S. Housing and Urban Development Secretary Shaun Donovan today awarded $620 million to over 500 communities across the country through the American Recovery and Reinvestment Act of 2009 (Recovery Act). To view the list the full list of grantees receiving funding under this program, visit HUD's Recovery Act website. Tennessee will receive over $13 million (see attached list).
The Recovery Act made available a total of $1 billion through the Community Development Block Grant (CDBG) Program. On July 16th, HUD announced the first round of grants under this program to nearly 700 communities, totaling $360 million. With today's announcement, all $1 billion are now in the hands of communities, working to create jobs and revitalize neighborhoods.
"Today, I am proud to announce that HUD has moved quickly to obligate more than $10 billion in Recovery Act funds," said Donovan. "Nearly three quarters of our Recovery Act funds are now available to communities across the country and are being put to work creating jobs, making homes more energy efficient, and strengthening neighborhoods." «Read the rest of this article»
WASHINGTON – U.S. Housing and Urban Development Secretary Shaun Donovan today announced that HUD is approving plans submitted by state housing finance agencies for $1,035,322,485 to jump start affordable housing programs in states throughout the country that are currently stalled due to the economic recession. Funded through American Recovery and Reinvestment Act of 2009 (Recovery Act), HUD's new Tax Credit Assistance Program (TCAP) will allow 26 state housing finance agencies to resume funding of affordable rental housing projects across the nation while stimulating employment in the hard-hit construction trades.
"The purpose of the American Recovery and Reinvestment Act is to jumpstart the nation's ailing economy, with a primary focus on creating and saving jobs in the near term," said Secretary Donovan. "The funding being announced today is an important step in achieving the goal of putting the American people back to work while providing quality, affordable housing options for low-income families at a time when those options are needed more than ever." «Read the rest of this article»
Legislative Wrap Up: Rep. Joe Pitts releases House Dem. 2009 Caucus Agenda. The agenda focuses on important issues facing Tennessee's  working families.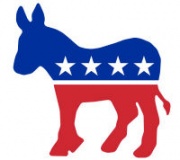 State Representative Joe Pitts (D-Clarksville) and members of the Tennessee House Democratic Caucus on Thursday announced the release of the 2009 House Democratic Caucus Agenda.
"Tennessee Democrats believe education, economic opportunity, public safety, and health care are the cornerstones of our future success as a state." Pitts said. "Our agenda reflects those priorities and distinguishes where House Democrats stand and lets our citizens know that we are putting them first." «Read the rest of this article»
The Community Needs Assessment meeting will be held January 29 at 6 p.m. at the Clarksville-Montgomery County Public Library's large meeting room.
The City of Clarksville Office of Housing and Community Development and the Housing and Community Development Citizens' Advisory Committee invite interested parties to attend a community hearing on Thursday, January 29 at 6:00 pm. in the large meeting room located at the Clarksville-Montgomery County Public Library, 350 Pageant Lane. «Read the rest of this article»
Clarksville Online was given an exclusive interview with State Senate District 22 Democratic Party candidate Tim Barnes. Presented here are the candidate's thoughts and perspectives for your perusal. Barnes, a Clarksville attorney, specializes in adoption and family law, is married and has three children.
With the misleading mailings and advertisements leading up to the primary and controversy surrounding the August 7th primary and its subsequent invalidation, a groundswell of misinformed comments and sentiment permeates the political air of the general election vote. In an interest to allow voters a better understanding of the candidate, the following questions were posed for his response. Barnes' responses are transcribed here in full.
Women's Rights:
COL: Since Tennessee is a state which has measures in place to protect to a woman's right of choice, would you support any efforts to further restrict or loosen present controls on life choice?
Barnes: "I am always very protective of any constitutional rights. I would have to look very carefully at any proposal that would affect any of those constitutional rights. Although, personally, I have problems with abortions. I hate to see them. I'm an adoption attorney and I wish there were more adoptions. But, I also have to recognize that it's not my body. It's not me making that choice and it's a moral decision. It is for the individual woman to make that decision, hopefully after much thought and prayer. I think we need to steer away from limiting any constitutional rights and work to reduce the numbers of abortions based on financial considerations by improving the economic opportunities for single parents. The minimum wage should be increased and all state and local officials need to work together on a comprehensive plan to attract better paying jobs." «Read the rest of this article»
Legal Aid Society delivers $2 in benefits for every $1 it receives
In 2007, the Legal Aid Society helped more than 7,000 Middle Tennesseans find justice when they had nowhere else to turn. As a result, women were protected from abusive husbands, people still had roofs over their heads and the sick got the medical care they needed, among the many other benefits received by Middle Tennessee's most vulnerable citizens. Like the miracle of the loaves and fishes, the Legal Aid Society was able to make a little go a long way in meeting these needs – basically delivering $2 in benefits for every $1 it received. The $5,761,160 it spent in 2007 generated $11,096,830 in benefits. «Read the rest of this article»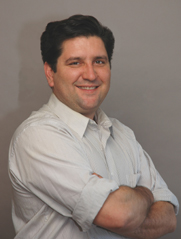 America faces a housing crisis that it has not seen the likes of since the great depression. Hundreds of thousands of families have lost their homes due to the mortgage crisis in the past year and more are at risk if we don't act now. That is why the US Senate must support some version of the Foreclosure Prevention Act, which passed this past week in the US House. This legislation, which is on its way to the Senate next week has been threatened with veto by President Bush.
As usual, the President is wrong. The President has said that he would veto the legislation if it comes to his desk because he doesn't believe that certain types of people should be rewarded for their bad decisions. What the President means is that poor people shouldn't be protected from predatory lenders and that the government shouldn't have any regulatory responsibilities when it comes to mortgage lenders. «Read the rest of this article»