Habitat International CEO Jonathan Reckford to speak at Governor's Reception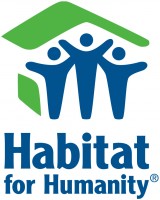 Nashville, TN – Habitat for Humanity is celebrating its 35th anniversary in the State of Tennessee with a reception at the Governor's Residence Thursday, October 24th from 6:00pm to 8:00pm where Jonathan T.M. Reckford, CEO of Habitat for Humanity International, will be presenting special recognition to significant supporters whose partnership has contributed so greatly in helping the Habitat for Humanity reach this milestone.
Tennessee ranks fourth in the number of new Habitat for Humanity homes built nationwide.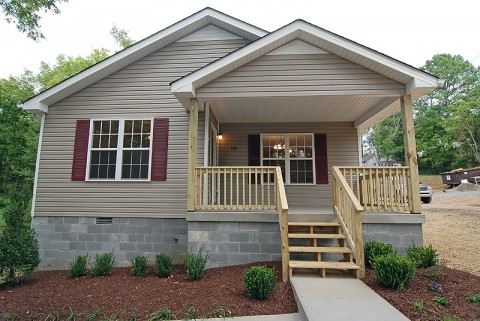 The combined fifty Habitat for Humanity affiliates serving in 62 counties in Tennessee have built more than 3,800 new homes, renovated or repaired more than 800 homes and served more than 15,200 children and adults.
Tennessee affiliates employ 405 workers and generate more than $55 million in economic activity annually, according to research done by the University of Tennessee.
"On this 35th anniversary of Habitat for Humanity in the state of Tennessee, we celebrate all the hard work, dedication and strong faith needed to be a proven, measurable, successful leader in creating affordable housing, educating families, building individual and community pride and helping Tennessee be a stronger state," said Shelby Logsdon, executive director of Habitat for Humanity of Montgomery County Tennessee. "Our work is about partnership, and it is especially fitting to have Jonathan Reckford join us to recognize key collaborators in Tennessee who have helped so much in our state and in our local community."
Reckford has served as CEO for Habitat for Humanity International since 2005. A graduate of the University of North Carolina Chapel Hill and the Stanford University Graduate School of Business, he spent a number of years in the for-profit sector, including executive and managerial positions at Goldman Sachs, Marriott, the Walt Disney Co. and Best Buy. In 1986 he was awarded the Henry Luce Scholarship, which provided the opportunity to live and work for a year in Asia.
Reckford maintains that the lack of affordable housing undermines the tens of billions of dollars spent on health and education initiatives and that raising the awareness of the need for affordable housing goes hand in hand with Tennessee Governor Bill Haslam's "Healthier Tennessee" initiative launched several months ago.
Habitat for Humanity's success is due to the many volunteers, donors and strong partnerships established over the years. At the event, agencies receiving recognition for their impact through support of Habitat for Humanity across the State of Tennessee include:
Tennessee Housing Development Agency (THDA): THDA created a unique program to purchase qualifying loans providing an immediate replacement of cash in lieu of owners' monthly mortgage payments enabling Habitat affiliates to build houses sooner rather than later, fulfilling housing needs and building their capacity.  Twenty Habitat affiliates have partnered with THDA in this program for $52.6 million.
In 2006, THDA created the Housing Trust Fund (HTF) Program which to date has provided almost $4 million to Habitat for Humanity of Tennessee which then distributes funds proportionately based on the building and management capacity of the 50 affiliates across the state.  Through THDA's administration of HUD's NSP and HOME funds, $5.2 million has been awarded to Habitat affiliates to assist low and very low income families achieve homeownership.
Federal Home Loan Bank of Cincinnati (FHLBank)
Through the Affordable Housing Program (AHP), FHLBank invests 10 percent of annual earnings in low-income housing initiatives.  Since the program's inception in 1989, FHLBank has awarded $16.9 million to Habitat for Humanity affiliates in Tennessee.
Department of Housing and Urban Development (HUD)
HUD's mission is to create strong, sustainable, inclusive communities and quality, affordable homes.  HUD's programs in Tennessee are administered by THDA and Habitat for Humanity International.  These funds help Habitat affiliates with infrastructure and down payment assistance for qualifying families.
Habitat for Humanity International's Government Grant and Lending Resources Department (HFHI)
HFHI's Government Grants and Lending Resources Department was established in 1996 under the direction and leadership of twenty-year Habitat veteran Donna Golden, with the first national grant Self-help Homeownership Opportunity Program (SHOP).  Habitat for Humanity of Blount County in Tennessee was the first recipient of funds from this department.  Since then, this unit has grown to include Section 4 Capacity Building, NSP2, DOE-Weatherization, USDA Rural Grants, New Market Tax Credits, FlexCAP and Capital Magnet Fund.  Collectively, Tennessee Habitat affiliates have received $16 million in funding from these key sources.
In 1978, the first Habitat for Humanity affiliate was established with the formation of the second oldest Habitat affiliate in the world, Appalachia Habitat for Humanity, which serves Scott and Morgan counties in Tennessee. As the good news of Habitat's mission spread, Habitat affiliates were formed across the state:  Memphis, Nashville, Knoxville, Holston, Chattanooga, Jackson, Maury County, Rutherford County, Cleveland, Tipton County, Hawkins County, Montgomery County, Blount County, Roane County, Anderson County, Highland Rim, Gibson County, Lakeway, Loudon County, Wilson County, Greene County, Monroe County, Williamson County, Jefferson County, Claiborne County, Northwest Tennessee, Cocke County, Bedford County, McMinn County, Sumner County, Obion County, Weakley County, Putnam County, Lawrence County, Dickson County, Campbell County, Smith County, Lexington, Robertson County, Warren County, Cumberland County, Carroll County, Haywood County, Overton County, Paris, Decatur County, DeKalb County, McNairy County, Unicoi County, Benton County and the most recently added Cheatham County.
Habitat for Humanity of Montgomery County Tennessee (HFHMCTN)
Since 1992, Habitat has partnered with 83 qualified homeowners who invest sweat equity into building simple, decent and affordable housing to achieve homeownership through a twenty-year, zero-interest mortgage. Habitat collaborates with faith, civic, and business organizations who envision neighborhood revitalization through new home construction.
Please contact the Affiliate office at 931.645.4222 or www.habitatmctn.org.
Habitat for Humanity (HFHI)
Habitat for Humanity's mission is to eliminate substandard housing through constructing, rehabilitating and preserving homes; by advocating for fair and just housing policies; and by providing training and access to resources to help families improve their housing conditions. Habitat for Humanity is an ecumenical Christian ministry founded on the conviction that every man, woman and child should have a simple, decent place to live in dignity and safety, and that decent shelter in decent communities should be a matter of conscience and action for all.