Topic: Decatur County
Nashville, TN – Tennessee Governor Bill Lee announced today the federal government is granting his request for Major Disaster Declaration and making federal recovery assistance available to 20 counties impacted from severe weather, flooding, and straight-line winds on May 3rd and May 4th, 2020.
«Read the rest of this article»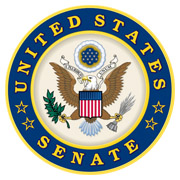 Washington, D.C. – Today, Tuesday, June 16th, 2020, U.S. Senator Marsha Blackburn (R-Tenn.) announced that ten counties in West Tennessee and Middle Tennessee would receive an $11.2 million grant through the Department of Transportation's Infrastructure for Rebuilding America program.
The grant, the direct result of a request made by Senator Blackburn earlier this year, will fund approximately 143 miles of fiber optic communications on I-40 between Memphis and Nashville.
«Read the rest of this article»
Nashville, TN – The National Weather Service has issued a Tornado Watch for Clarksville-Montgomery County as well as parts of Middle Tennessee and West Tennessee until 2:00am CT Sunday morning.
Strong to severe thunderstorms may develop late this afternoon though the greatest chance for severe weather will be from 8:00pm tonight through early Sunday morning. All modes of severe weather are possible, including damaging wind gusts, large hail, and a few tornadoes.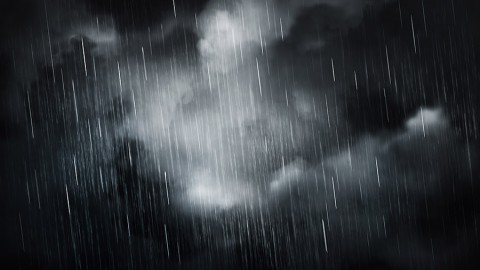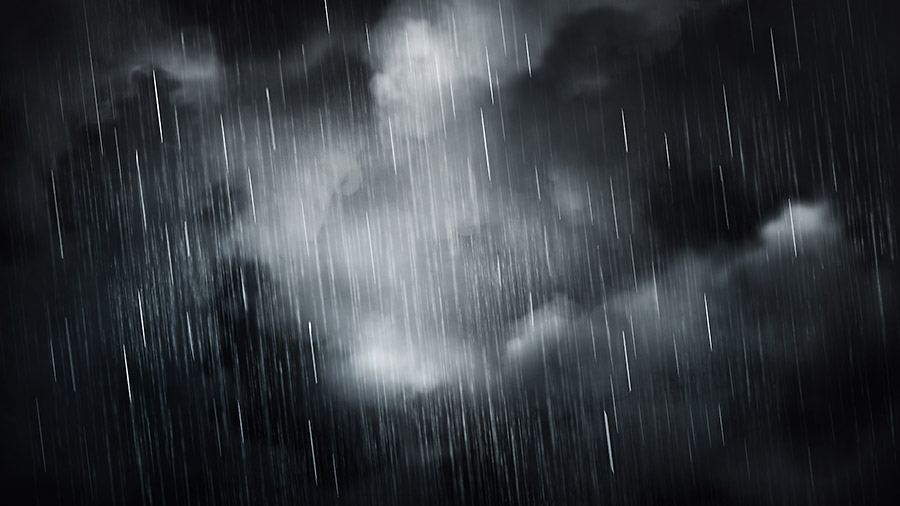 «Read the rest of this article»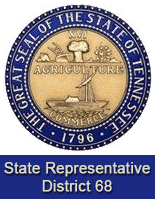 Nashville, TN – This week in Nashville, House Republican leadership unveiled historic legislation designed to uphold the freedoms granted to law-abiding citizens of Tennessee under our Constitution, while also cracking down on bad actors who unlawfully possess a gun.
When amended, House Bill 2817 extends the right to carry a handgun to all law-abiding citizens with or without a permit through constitutional carry who are 21 and older, except in current restricted areas.
Additionally, the proposal sends a strong message to violent criminals, felons, and those who illegally obtain a firearm through a series of increased penalties for firearm-related crimes.
«Read the rest of this article»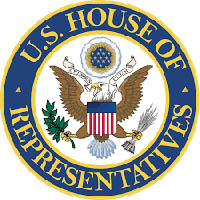 Washington, D.C. – Yesterday, Representative Mark Green spoke with the Tennessee Valley Authority (TVA) regarding the extensive rainfall and flooding experienced across Tennessee. Many constituents in Hardin County and Decatur County are at risk for excessive flooding from the Pickwick Landing Dam with the Tennessee River already elevated from heavy rainfall and runoff from last week's storms.
Representative Green said, "I am actively monitoring the flooding situation as the TVA is working to manage rainfall and runoff across the entire Tennessee River system to minimize impacts to communities."
«Read the rest of this article»

Decatur County, TN – The Tennessee Wildlife Resources Agency (TWRA), along with the U.S. Fish and Wildlife Service are investigating a shooting of a bald eagle in West Tennessee. The injured eagle was reported on December 30th, 2019 around 3:00pm in Decatur County. A $2,500 reward is being offered for an arrest.
The eagle was found off Martins Landing Road in Bath Springs. TWRA wildlife officer Brant Luker responded to the call and the bald eagle was transported alive, but injured to the North Madison Animal Hospital on December 31st.
«Read the rest of this article»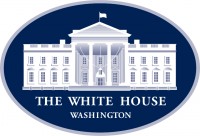 Washington, D.C. – Today, Friday, December 6th, 2019, U.S. President Donald J. Trump declared that a major disaster exists in the State of Tennessee and ordered Federal assistance to supplement State and local recovery efforts in the areas affected by a severe storm and straight-line winds on October 26th, 2019.
Federal funding is available to State and eligible local governments and certain private nonprofit organizations on a cost-sharing basis for emergency work and the repair or replacement of facilities damaged by the severe storm and straight-line winds in Benton County, Decatur County, Hardin County, Henderson County, Houston County, Humphreys County, McNairy County, Montgomery County, Perry County, and Wayne County.
«Read the rest of this article»

Nashville, TN – Newly released data from the Tennessee Department of Labor and Workforce Development (TDLWD) shows 38 counties experienced a drop in unemployment during October, while rates remained the same in 24 counties, and increased in 33 counties.
Montgomery County's unemployment rate dropped 0.1 percent in October from 3.5 percent to 3.4 percent.
«Read the rest of this article»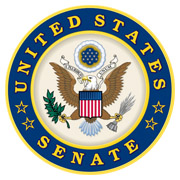 Washington, D.C. – Members of the Tennessee U.S. congressional delegation announced today that they have sent a letter to President Donald Trump supporting Tennessee Governor Bill Lee's request for a major disaster declaration for 10 counties impacted by severe storms and straight-line winds in October.
The full text of the letter follows:
Dear Mr. President:
On behalf of the State of Tennessee, we are writing to express our support for Governor Bill Lee's request to declare a major disaster pursuant to the Robert T. Stafford Disaster Relief Act as a result of the damage caused by straight-line winds and storms associated with Tropical Storm Olga on October 26th, 2019.
«Read the rest of this article»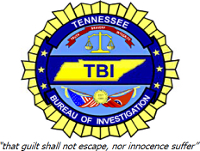 Parsons, Tn – An investigation by Special Agents with the Tennessee Bureau of Investigation has led to the indictment of a Parsons woman on 18 counts of fraudulently obtaining prescription drugs and identity theft.
In March, TBI Agents joined investigators with the Bureau of Tenncare – Office of Inspector General in investigating allegations that Paula Hutcherson (DOB: 3/12/69) was obtaining controlled substances by fraud.
«Read the rest of this article»