Topic: F & M Bank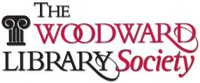 Clarksville, TN – Austin Peay State University's Woodward Library Society will host its ninth annual Society Social, featuring Pulitzer Prize-winning journalist Jackie Crosby on Saturday, April 1st, 2017.
Crosby, now a reporter for the Minneapolis Star Tribune, won a Pulitzer Prize for specialized reporting in 1985 while working for the Macon Telegraph and News.
«Read the rest of this article»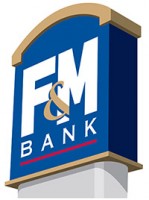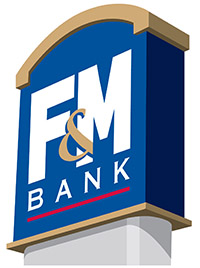 Hendersonville, TN – F&M Bank has been providing financial services in Hendersonville since 2008. Beginning January 17th, the Middle Tennessee-rooted bank is taking an ambitious step forward in Sumner County by opening a new 10,000 square foot office in the heart of Hendersonville's Indian Lake commercial district.
The spacious new facility, located at 221 Indian Lake Boulevard, replaces the bank's former quarters at 100 Bluegrass Commons. The new office will accommodate F&M's growing banking and mortgage staff and will provide customers with a dedicated mortgage services entrance.
«Read the rest of this article»


Clarksville, TN – Customs House Museum celebrated Women's History Month with The Power of Women on Saturday, March 17th. The day featured fabulous food, original jewelry, artworks, poetry, music and advice on investing, beauty, estate planning, and owning your own business.
The Choppin' Block, represented by Jennifer Davis and Brenda Sykes, began the day with a brunch fit for a queen. In addition to juice and Mimosas, the buffet held French toast casserole; an egg-spinach-mushroom-onion casserole; petite Danishes; mixed berry, blueberry and strawberry muffins; and array of fresh fruits including grapes, orange slices, strawberries, honey dew melon, and cantaloupe. An entire room on the second floor of the museum was dedicated to getting to know the other participants while enjoying a delicious feast.
«Read the rest of this article»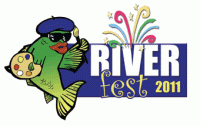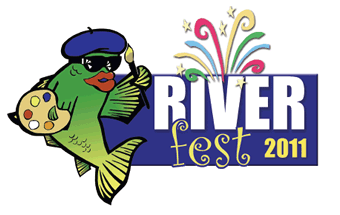 Clarksville, TN – At Riverfest, art lovers gathered at the Smith-Trahern Mansion on Friday night, September 9th, to view not only the Amateur/Professional Tour d'Art Show but to witness the introduction of a watercolor painting of the mansion by Clarksville artist, Lynne Waters Griffey.
Griffey said that when she learned of the desperate need for renovation to the Smith-Trahern Mansion, she "thought and thought about how she might help." She came up with the idea of painting the mansion so that copies of it could be sold to raise needed funds. She said, :If I have any part in saving this mansion, I'll consider it an honor."
«Read the rest of this article»

Clarksville, TN – Stand up comedy returned to Clarksville, on Tuesday, June 7th at 7:00pm at the Roxy Regional Theatre, as F&M Bank presented "Comedy on the Cumberland". The Clarksville Salvation Army was the beneficiary of the show. This year, Bonehead Promotions is focusing on The Clarksville Hunger Project, an awareness campaign featuring benefits for the local agencies who fight hunger in our community, because hunger is no laughing matter.
This show featured Paul Strickland, Brian Swinford, and C.J Harlow; and was hosted by local talk show host and comedian, Hank Bonecutter.
«Read the rest of this article»