Topic: Federal Tax Return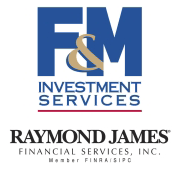 Clarksville, TN – Contrary to popular belief, tax planning isn't limited to the months between year-end and the filing deadline. In fact, smart tax planning goes beyond deductions and credits and should be incorporated throughout the year. Keep in mind that this year's filing deadline will take place on April 18th, as the District of Columbia is celebrating Emancipation Day on Friday, April 15th.
As Americans prepare to file their 2015 returns, there are some things we should be thinking about – and if lowering your taxes is a priority, starting a conversation with your tax advisor about ways to save money come April 18th can be a good idea.
«Read the rest of this article»
Washington, D.C. – Going to college can be a stressful time for students and parents. The IRS offers these tips about education tax benefits that can help offset some college costs and maybe relieve some of that stress.
American Opportunity Tax Credit. This credit can be up to $2,500 per eligible student. The AOTC is available for the first four years of post secondary education. Forty percent of the credit is refundable.
http://www.youtube.com/watch?v=8w24hxuBwF0 «Read the rest of this article»
Washington, D.C. – College-bound students and their parents sometimes face last minute requests to complete or provide additional information for financial aid applications.
The Internal Revenue Service wants to help by minimizing time spent on the completion of the Department of Education's Free Application for Federal Student Aid (FAFSA). By using the IRS Data Retrieval Tool, applicants can automatically transfer required tax data from their federal tax returns directly to their FAFSA form. «Read the rest of this article»
What You Need to Know if You Still Haven't Filed Your Tax Return
Washington, D.C. – Thanks to a holiday in the District of Columbia, all taxpayers have until April 17th to get Form 1040 into the IRS. Even with some extra time, the tax deadline is fast approaching.
For people who find taxes a little too taxing, the Internal Revenue Service (IRS) has a program that can help. It's called Free File. You can use free software to do your taxes and e-file for free. Get started at www.IRS.gov/freefile. «Read the rest of this article»
Nashville, TN – The Internal Revenue Service today reminded the estimated 169,000 Tennesseans who requested a six-month filing extension in April that the deadline to file their 2010 federal tax returns is Monday, October 17th.
 
"We hope individuals and small businesses will double check their returns for recently expanded tax benefits, like the new Small Business Health Care Tax Credit," said IRS spokesman Dan Boone. «Read the rest of this article»
Nashville, TN – Refunds totaling more than $1.1 billion may be waiting for nearly 1.1 million people nationwide who did not file a federal income tax return for 2007, the Internal Revenue Service announced today.
In Tennessee alone, $17, 049,000 in refunds may be waiting for 17,200 people.
To collect the money, a return for 2007 must be filed with the IRS no later than Monday, April 18th, 2011. The IRS estimates that half of these potential 2007 refunds are $640.00 or more. In Tennessee, half of the refunds are $633.00 or more. «Read the rest of this article»
IRS Also Releases Proposed Regulations to Amend Circular 230 Rules
Washington, D.C. — The Internal Revenue Service today announced that a new online application system for compensated tax return preparers is expected to go live in mid-September. The IRS has proposed to require all individuals who receive compensation for preparing all or substantially all of a federal tax return or claim for refund after December 31st, 2010, to have a Preparer Tax Identification Number (PTIN).
Under the proposed regulations, compensated tax return preparers will need to obtain, or reapply for, a PTIN and pay a user fee using this new comprehensive system, which is part of a series of steps planned to increase oversight of federal tax return preparation. Tax return preparers will be creating PTIN accounts with the IRS when they use the new system.
"This is an important first step because it lays the groundwork in our efforts to ensure the quality and integrity of professional tax return preparation, which most taxpayers rely on in one form or another," said IRS Commissioner Doug Shulman. «Read the rest of this article»
With tax season fast approaching the IRS would like to ensure you have the best information available to make informed decisions on tax matters as you prepare your 2010 income tax returns.
The failure to file a federal tax return can be costly — whether you end up owing more or missing out on a refund.
There are several reasons taxpayers don't file their taxes. Perhaps you didn't know you were required to file. Maybe, you just kept putting it off and simply forgot. Whatever the reason, it's best to file your return as soon as possible. If you need help, even with a late return, the IRS is ready to assist you.
Here are some things to consider: «Read the rest of this article»