Topic: Fenton Johnson
Fenton Johnson, the ninth of nine children, had just come from two months of taking care of his 94-year-old mother prior to his arrival at the Sixth Annual Clarksville Writers' Conference. Happy to no longer be treated as the "baby of the family" by his older siblings, he said he was g9lad to be back in the South.
Author of novels, Crossing the River and Scissors, Paper, Rock, Fenton reminded everyone that Kentucky is and is not of the South. On one hand, he said the famous Southern writer Eudora Welty claimed that her own grandmother, on returning from a visit to the Northern states, would make Eudora's father stop the car when they reached Kentucky so that she could touch the ground in the South." On the other, Fenton reminded those in the conference audience that Kentucky did not secede from the Union during the Civil War.
«Read the rest of this article»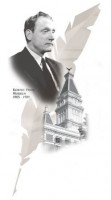 Where can you overhear a discussion of the war in '62 and learn that it's not Viet Nam being discussed but the War Between the States? Where can you find out a ghost may be lurking right down town in Clarksville? Where can you see tobacco leaves highlighted in the stained glass windows of an exquisite historic church?
The answer to all these questions is the Architectural Heritage Tour that is the first episode in the Sixth Annual Clarksville Writers' Conference.
Here's what you missed if you weren't on the tour conducted by Josh Wright. He co-chaired with Micki Daugherty this year's tour. Architect Wright gave a brief overview of each location to be visited during a presentation at the Riverview Inn where the group of 30 writers and history buffs met at 9:00am on Wednesday. «Read the rest of this article»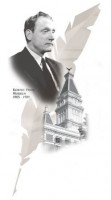 Writing is a lonely profession. Oh, sure, you have lots of company when you're researching your project (unless all your research in on the Internet), but when you sit down and face that blank page, you're on your own, my friend.
When an opportunity like the Sixth Annual Clarksville Writer's Conference comes along, no writer can afford to miss it. Just rubbing shoulders with these highly successful people will give you impetus to keep on creating those masterpieces of your own.
Keep in mind, however, that you don't have to be a writer to attend. You can be an avid reader and get a wealth of experiences from it too.
Here's what's available that you don't want to miss. On July 28th and 29th the Architectural Heritage Tour takes you to all those lovely old houses you've always wanted to see the inside of. You'll hear stories of Clarksville beginning in the late 1700's when the river was the impetus for its growth, the trying times during the War Between the States, and what led Clarksville to become a world center for the dark fired tobacco industry. Lunch is provided during the tour. Pre-registration for one day is $50.00 and is only $75.00 for both days. If you register late, you'll have to pay an additional $5.00 for either schedule. «Read the rest of this article»

Two members of the Austin Peay State University community will be featured presenters at this year's Sixth Annual Clarksville Writers Conference, to be held July 28th-31st on the University campus.
Dr. Blas Falconer, associate professor of English, and Dr. Howard Winn, professor emeritus of history, will speak with attendees, offering encouragement and insights into the field of writing. «Read the rest of this article»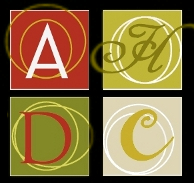 The Clarksville Arts & Heritage Development Council is pleased to announce the Sixth Annual Clarksville Writers Conference, being held July 28th – 31st, 2010, on the campus of Austin Peay State University.
This year's conference opens with a new two-day tour centered around Clarksville's rich architectural heritage. Participants will tour structures which tell stories of a community that began in the late 1700's as a river city, weathered the Civil War, and later became a world center for the dark-fired tobacco trade.
We are very honored to have as this year's keynote speaker ALICE RANDALL, award-winning songwriter and author of Rebel Yell, Pushkin and the Queen of Spades, and The Wind Done Gone, the New York Times bestselling parody of Margaret Mitchell's Gone With The Wind. Randall, a Harvard graduate and current Writer-In-Residence at Vanderbilt University, will speak at the conference banquet at the Clarksville Country Club on the evening of Friday, July 30th. «Read the rest of this article»