Topic: Fiscal Cliff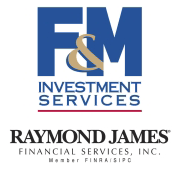 Clarksville, TN – If you like political drama, you're in luck. It seems like just yesterday the news was filled with references to the fiscal cliff. Now, coming to theaters everywhere, is "sequestration." Look for more political confrontation to unfold as sequestration gets under way.
What exactly is sequestration?
"Sequestration" refers to a series of automatic, across-the-board spending cuts to federal government agencies that are scheduled to take place in fiscal years 2013 through 2021. «Read the rest of this article»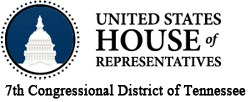 Washington, D.C. –  Tennessee Congressman Marsha Blackburn has been busy working on new legislation ahead of Congress reconvening on January 14th, 2013.
After working through the so called "Fiscal Cliff," which Blackburn voted against, the congressman plans to introduce the "Stop Mergers, Acquisitions, and Risky Takeovers Supplied by American Labor and Entrepreneurship Act of 2013," or "Smart Sale Act. «Read the rest of this article»
Clarksville, TN – The three major stock indices finished up for 2012 and continued to climb in the new year as Congress passed a last-minute plan to avoid most of the so-called "fiscal cliff."
The Congressional Budget Office estimates these measures will add $4 trillion to the deficit over the next 10 years, while raising $620 billion in revenue through a series of tax increases on wealthier Americans.
The 2011 temporary cut to Social Security payroll taxes was not extended, increasing them from 4.2% to 6.2% effective immediately. The 2 percentage point increase means everyone will take home less each paycheck, which could impact consumer spending growth over the near term, according to Raymond James Chief Economist Scott J. Brown, Ph.D. «Read the rest of this article»
Washington, DC  – Congressman Marsha Blackburn (TN-7) issued the following statement on her vote in opposition to the so-called deal to avert the fiscal cliff by imposing devastating tax increases without including any meaningful spending reductions to address our nation's debt crisis.
"Speaker Boehner and our leadership deserve a tremendous amount of credit for what they have done in our efforts to solve the problem and avert the fiscal cliff. Unfortunately, President Obama and Senate Majority Leader Harry Reid have shown no willingness to address the real root of the problem – Washington's out-of-control spending. «Read the rest of this article»
Alexandria, VA – As lawmakers reconvene to discuss alternatives to the fiscal cliff, the National School Boards Association (NSBA) continues to urge Congress and President Barack Obama to forge a bipartisan solution that puts our children's education first and protects their future, as well as the future of our country.
With the fiscal cliff looming, more than 600 school boards have passed resolutions urging Congress to stop the across-the-board cuts that would have a detrimental impact upon their school districts through the sequestration process. «Read the rest of this article»
Written by Joe Pitts
Tennessee State Representative, House District 67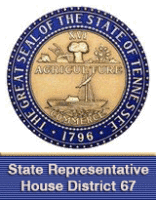 Nashville, TN – By now we have had our fill of economic instability, stimulus, downturn, volatility or insert word here, enough to last a lifetime. The old joke about economists having predicted nine out of the last three recessions rings hollow, but true especially if you are one of the unemployed, or underemployed, trying to avoid a fiscal cliff of your own.
So let's turn the page and change the subject. It is time for different ideas. Somebody, somewhere in Congress needs to offer something different. While members of Congress discuss tax cuts another idea is being overlooked.
«Read the rest of this article»
Tax increases and automatic spending cuts that take effect in 2013 will increase government revenue and significantly cut the budget deficit. However, that comes at the cost of economic conditions "that will probably be considered a recession."
That's the conclusion reached by the nonpartisan Congressional Budget Office (CBO) in a recent report. The report also documents some of the factors and conditions that make addressing the situation so contentious. (Source: Congressional Budget Office , An Update to the Budget and Economic Outlook: Fiscal Years 2012 to 2022, August 2012.) «Read the rest of this article»