Topic: fossil fuels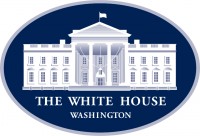 Washington, D.C. The White House Interagency Working Group on Coal and Power Plant Communities and Economic Revitalization released a report that was delivered to President Biden and included the initial recommendations from the Interagency Working Group to catalyze economic revitalization, create good-paying, union jobs, and support workers in energy communities – hard-hit coal, oil and gas, and power plant communities – across the country.
«Read the rest of this article»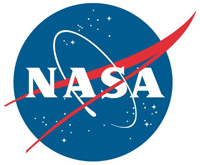 Washington, D.C. – Over the past several weeks, NASA satellite measurements have revealed significant reductions in air pollution over the major metropolitan areas of the Northeast United States. Similar reductions have been observed in other regions of the world.
These recent improvements in air quality have come at a high cost, as communities grapple with widespread lockdowns and shelter-in-place orders as a result of the spread of Coronavirus (COVID-19).
«Read the rest of this article»
Written by Alan Buis
NASA's Jet Propulsion Laboratory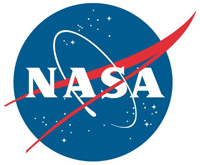 Pasadena, CA – A new NASA- and the U.S. Department of Energy-funded study finds that recent increases in global methane levels observed since 2007 are not necessarily due to increasing emissions, but instead may be due to changes in how long methane remains in the atmosphere after it is emitted.
The second most important human-produced greenhouse gas after carbon dioxide, methane is colorless, odorless and can be hard to track. The gas has a wide range of sources, from decomposing biological material to leaks in natural gas pipelines.
«Read the rest of this article»
Written by Alan Buis
NASA's Jet Propulsion Laboratory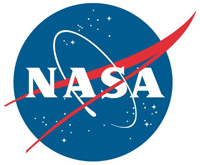 Pasadena, CA – A team of scientists has launched a series of research flights over the remote seas surrounding Antarctica in an effort to better understand how much carbon dioxide the icy waters are able to lock away.
Called ORCAS, the field campaign will provide a rare look at how oxygen and carbon dioxide are exchanged between the air and the Southern Ocean. The campaign is led by the National Center for Atmospheric Research (NCAR). Michelle Gierach of NASA's Jet Propulsion Laboratory, Pasadena, California, is a principal investigator, along with other scientists from a range of universities and research institutions.
«Read the rest of this article»
Written by Kate Ramsayer, NASA Goddard Space Flight Center
and Carol Rasmussen, NASA's Earth Science News Team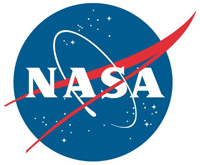 Washington, D.C. – Earth's oceans and land cover are doing us a favor. As people burn fossil fuels and clear forests, only half of the carbon dioxide released stays in the atmosphere, warming and altering Earth's climate. The other half is removed from the air by the planet's vegetation ecosystems and oceans.
As carbon dioxide levels in the atmosphere continue their rapid, human-made rise past levels not seen for hundreds of thousands of years, NASA scientists and others are confronted with an important question for the future of our planet: How long can this balancing act continue? And if forests, other vegetation and the ocean cannot continue to absorb as much or more of our carbon emissions, what does that mean for the pace of climate change in the coming century?
«Read the rest of this article»
Written by Dr. Tony Phillips
Science at NASA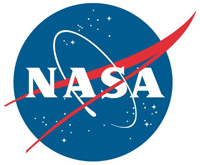 Washington, D.C. – In the lexicon of climate change, one word appears more often than any other: "carbon." Carbon credits, carbon emissions, carbon sequestration…. These terms are on everyone's lips.
The reason is carbon dioxide (CO2).
According to the Intergovernmental Panel on Climate Change, CO2 is the most important driver of global warming. At approximately 400 parts per million, atmospheric carbon dioxide is now at its highest level in at least the past 800,000 years.
«Read the rest of this article»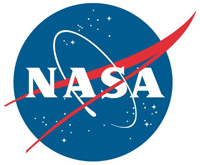 Pasadena, CA – NASA's Cassini spacecraft has found propylene, a chemical used to make food-storage containers, car bumpers and other consumer products, on Saturn's moon Titan.
This is the first definitive detection of the plastic ingredient on any moon or planet, other than Earth.
A small amount of propylene was identified in Titan's lower atmosphere by Cassini's composite infrared spectrometer (CIRS). This instrument measures the infrared light, or heat radiation, emitted from Saturn and its moons in much the same way our hands feel the warmth of a fire.
«Read the rest of this article»
Cautionary words on climate from a May 1 statement by George Woodwell, the founder and Director Emeritus of The Woods Hole Research Center.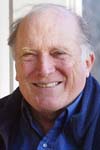 I explore below paths that might, if followed, lead out of the chaos of an open-ended climatic disruption. Unfortunately the issues are complicated, the time for action is now late, and effective action is growing more difficult daily. Effective action is possible, however….
The changes in climate are far more serious than they may appear…. These changes, the warming of the higher latitudes, the destruction of forests, the accelerated decay of organic matter in forests and tundra soils, the melting of permafrost, the change from a reflective frozen white to black open water in the Arctic Ocean, and the warming of the surface water of the oceans all point to an acceleration of the warming trend. These are "positive feedbacks" which dominate as the earth warms and accelerate the disruption. Despite their importance, they have not been included in appraisals that suggest that a two degree average change in the temperature of the earth might be acceptable. The fact is that the feedbacks will almost certainly take the disruption beyond human control well before the temperature rise is two degrees C. Stopping at 2 degrees will not be possible. «Read the rest of this article»
On April 14, 2008, James Hansen of NASA Goddard Institute and Columbia University Earth Institute wrote the following letter to Governor Jim Gibbons (Nevada) as a "Plea for Leadership" in the battle against global warming, a battle to save Planet Earth. We thought this "plea," this request for stewardship, was worth repeating. For the complete document (including "Fossil Fuel Facts" referenced within) and supportive documentation on this issue, please check out http://www.columbia.edu/~jeh1/mailings/20080414_GovernorGibbons.pdf
I hope that I may communicate with you as a fellow parent and grandparent about a matter that will have great effects upon the lives of our loved ones. I refer to climate change, specifically global warming in response to human-made carbon dioxide (CO2) and other pollutants.
Governor Gibbons, the scientific advances in just the past few years, paradoxically, carry both bad news and good news. We have already passed the threshold of atmospheric CO2 levels that we can allow to exist over the long-term. Mother Nature, as a friend of mine has noted, is wagging her finger at us, saying "Now you have gone too far!" Consequences of ignoring this admonishment would be dire. The Earth is nearing climate "tipping points" with potentially irreversible effects, including extermination of countless species, ice sheet disintegration and sea-level rise, and mass dislocation of populations. «Read the rest of this article»