Topic: Fruit
American Heart Association Scientific Statement
Dallas, TX – Encouraging people to eat a wide variety of foods to ensure they meet all their dietary needs may backfire, according to a new scientific statement from the American Heart Association that provides an overview of recent scientific studies.
"Eating a more diverse diet might be associated with eating a greater variety of both healthy and unhealthy foods" said Marcia C. de Oliveira Otto, Ph.D., lead author of the statement published in the American Heart Association journal Circulation. "Combined, such an eating pattern may lead to increased food consumption and obesity.
«Read the rest of this article»
Anaheim, CA – Drinking coffee may be associated with a decreased risk of developing heart failure or having stroke, according to preliminary research presented at the American Heart Association's Scientific Sessions 2017, a premier global exchange of the latest advances in cardiovascular science for researchers and clinicians.
Researchers used machine learning to analyze data from the long-running Framingham Heart Study, which includes information about what people eat and their cardiovascular health.
«Read the rest of this article»
Statement from National Organizations Working to Improve the Health of Young Children
Dallas, TX – For many young children, their first time down a slide or their first time trying new vegetables are in preschool or child care settings. Young children thrive, grow and begin to develop a lifetime of habits in these early years—that is why it is so important we reach kids in early care and education settings.
Several states have made significant strides in ensuring all young children have the building blocks they need—nutritious foods and plenty of active play—for a healthy life.
«Read the rest of this article»
Dallas, TX – With the holiday season around the corner, the American Heart Association (AHA) is unveiling its first-ever online recipe hub where consumers can search for and bookmark favorite heart-healthy recipes in one simple location.
Available in both English and Spanish, the new recipe hub is hosted nationally by Fresh Avocados – Love One Today® and features more than 350 American Heart Association recipes, complete with nutritional information, and more than 100 short videos that highlight cooking techniques, hacks and tips.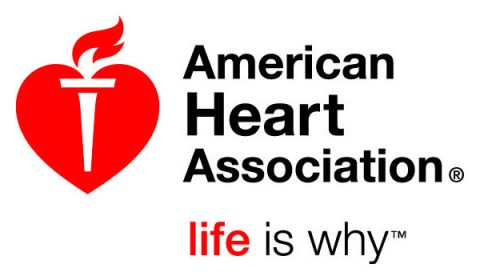 «Read the rest of this article»

Nashville, TN – Many Tennesseans are ready to say goodbye to summer and hello to school. Tennessee farmers however, want everyone to know that summer is far from over. In fact, August is the peak month of growing season for most of the U.S. That's why the first week is always National Farmers Market Week.
This year, the celebration is August 7th-13th. Many local farmers' markets will host special events to remind customers that there's still plenty of summer and summer produce left.
«Read the rest of this article»
Nashville, TN – As National Zookeeper Appreciation Week comes to an end, Nashville Zoo is offering guests an opportunity to dine with animal care experts and learn more about the Zoo's inhabitants. The "Brunch & Learn" event will take place on Sunday, July 27th, 2014 at noon.
Guests can sit down for brunch while our Zookeepers answer all of your questions about what they do each day to care for and protect the zoo inhabitants including training techniques, animal behaviors and rewarding results.
«Read the rest of this article»

Montgomery County, TN – Extension agents in a nine county area of Middle Tennessee are planning an Orchard Production Workshop for small producers and homeowners. The workshop will be held at Shade Tree Farms in Adams, TN on Friday, February 28th, 2014.
The participant fee for the program is $10.00/person which includes lunch onsite. The workshop will kick off at 9:00am Central time and conclude around 4:00pm. «Read the rest of this article»
The timing of meals, whether it's missing a meal in the morning or eating a meal very late at night, may cause adverse metabolic effects that lead to coronary heart disease.
Dallas, TX – Here's more evidence why breakfast may be the most important meal of the day: Men who reported that they regularly skipped breakfast had a higher risk of a heart attack or fatal coronary heart disease in a study reported in the American Heart Association journal Circulation.
Researchers analyzed food frequency questionnaire data and tracked health outcomes for 16 years (1992-2008) on 26,902 male health professionals ages 45-82. «Read the rest of this article»
Nashville, TN – A diet low in grains, beans and certain vegetables — combined with "anti-aging" supplements — improved blood vessel function, in a study presented at the American Heart Association's Arteriosclerosis, Thrombosis and Vascular Biology 2013 Scientific Sessions.
The blood vessel abnormality, or endothelial dysfunction, occurs when cells lining the interior wall of blood vessels malfunction. It's a serious condition that's often one of the first signs of heart disease. «Read the rest of this article»
The report could help state officials set goals to reduce risk of heart attack and stroke and improve cardiovascular health.
Dallas, TX – Americans' cardiovascular health  varies greatly from state to state, according to new research in the Journal of the American Heart Association (JAHA).
The study is the first to assess cardiovascular health at the state level.
"Since the Centers for Disease Control and Prevention (CDC) is funding state heart disease and stroke prevention programs, we thought it would be helpful to have cardiovascular health information on the state level, to help better focus our efforts," said Jing Fang, M.D., M.S., an epidemiologist with the CDC's Division for Heart Disease and Stroke Prevention in Atlanta, GA. «Read the rest of this article»