Topic: Funeral Procession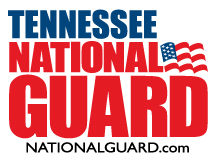 Nashville, TN – The viral photo of a Soldier saluting a funeral procession while standing in the rain has been identified. Colonel Jack L. Usrey is the Senior Army Advisor to the Adjutant General at Tennessee National Guard Headquarters in Nashville.
While driving from Fort Knox, KY last week, Col. Usrey met a funeral procession, stopped, got out of his vehicle and paid his respects to the deceased.
«Read the rest of this article»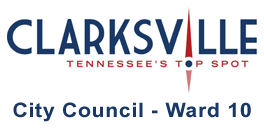 Clarksville, TN – Due to the upcoming 4th of July weekend, the city council moved its regular voting session to July 1st. It was an interesting evening.
Ordinance 7 – 2014-15 (Homeless Shelter Distance)
This ordinance proposed to shrink the distance that a homeless shelter could be located from residential properties. Currently, the distance requirement is 1000 feet. According to map inquiries by the Planning Commission, there are only four locations left in Clarksville that would allow a shelter to be at this separation requirement. «Read the rest of this article»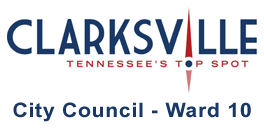 Clarksville, TN – The Clarksville city council met in its usual first Thursday of the month, April 4th, regular session.  It was a short, but potent agenda that lasted for a couple of hours.
Ordinance 67 (Ethics) – This was the second and final vote on this long and drawn out process. I proposed three amendments with one being approved. The successful amendment added a section to the Ethics Commission process requiring nominees fill out a questionnaire. «Read the rest of this article»
Clarksville, TN – First, this is a change to Clarksville Police Department policy, not City Code or State law.  State law requires that funeral processions be led in a safe and appropriate manner. The old policy, quite frankly, did not meet this standard.
Second, and this is where the bulk of misinformation has resulted, the number of vehicles in a funeral procession is not (and cannot be) limited. The revised policy is that for funeral processions led by 1 police vehicle (approximately 95% of those involving CPD), the CPD officer can only be responsible for getting seven cars safely through intersections and other traffic conditions. «Read the rest of this article»
Clarksville, TN – In response to questions received about the Clarksville Police Department's updated policy on funeral processions, Clarksville Mayor Kim McMillan and Clarksville Police Chief Al Ansley have requested that the Public Safety Committee place the topic on the meeting agenda for Wednesday, March 20th, 2013.
The meeting will take place at 4:00pm in the City Hall Conference Room, 4th Floor, 1 Public Square in downtown Clarksville. «Read the rest of this article»