Topic: Galaxies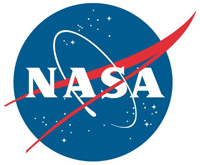 Pasadena, CA – NASA's upcoming space telescope, the Spectro-Photometer for the History of the Universe, Epoch of Reionization and Ices Explorer, or SPHEREx, is one step closer to launch. The mission has officially entered Phase C, in NASA lingo.
That means the agency has approved preliminary design plans for the observatory, and work can begin on creating a final, detailed design, as well as on building the hardware and software.
«Read the rest of this article»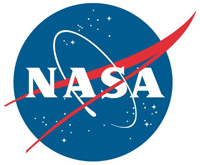 Greenbelt, MD – Using the unique capabilities of NASA's Hubble Space Telescope, a team of astronomers has discovered the most energetic outflows ever witnessed in the universe. They emanate from quasars and tear across interstellar space like tsunamis, wreaking havoc on the galaxies in which the quasars live.
Quasars are extremely remote celestial objects, emitting exceptionally large amounts of energy. Quasars contain supermassive black holes fueled by infalling matter that can shine 1,000 times brighter than their host galaxies of hundreds of billions of stars.
«Read the rest of this article»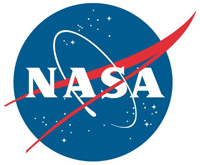 Greenbelt, MD – NASA says the behavior of one of nature's humblest creatures is helping astronomers probe the largest structures in the universe.
The single-cell organism, known as slime mold (Physarum polycephalum), builds complex filamentary networks in search of food, finding near-optimal pathways to connect different locations. In shaping the universe, gravity builds a vast cobweb structure of filaments tying galaxies and clusters of galaxies together along faint bridges hundreds of millions of light-years long.
«Read the rest of this article»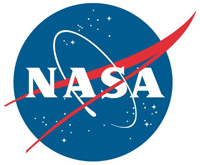 Washington, D.C. – NASA says one of the brightest and most massive star-forming regions in our galaxy, the Omega or Swan Nebula, came to resemble the shape resembling a swan's neck we see today only relatively recently.
New observations reveal that its regions formed separately over multiple eras of star birth. The new image from the Stratospheric Observatory for Infrared Astronomy, or SOFIA, is helping scientists chronicle the history and evolution of this well-studied nebula.
"The present-day nebula holds the secrets that reveal its past; we just need to be able to uncover them," said Wanggi Lim, a Universities Space Research Association scientist at the SOFIA Science Center at NASA's Ames Research Center in California's Silicon Valley.
«Read the rest of this article»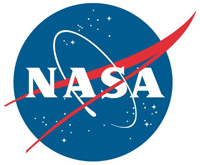 Pasadena, CA – Using NASA's Hubble Space Telescope and a new observing technique, astronomers have found that dark matter forms much smaller clumps than previously known. This result confirms one of the fundamental predictions of the widely accepted "cold dark matter" theory.
All galaxies, according to this theory, form and are embedded within clouds of dark matter. Dark matter itself consists of slow-moving, or "cold," particles that come together to form structures ranging from hundreds of thousands of times the mass of the Milky Way galaxy to clumps no more massive than the heft of a commercial airplane. (In this context, "cold" refers to the particles' speed.)
«Read the rest of this article»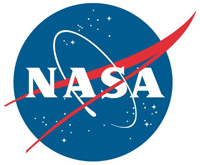 Mountain View, CA – Galaxies contain millions of stars, and they grow by pulling in gas to make even more. How gases ebb and flow between galaxies and their surroundings is an essential question that NASA's supercomputers are helping to answer.
Galaxies are constantly pulling in new gas that forms new generations of stars. As these stars evolve and eventually die, they often explode as supernovae – ejecting gas filled with new chemical elements back into intergalactic space. In this way, the gases between galaxies serve as a reservoir of recycled material that's available to create new stars.
«Read the rest of this article»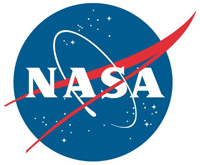 Greenbelt, MD – NASA says that galaxies were once thought of as lonely islands in the universe: clumps of matter floating through otherwise empty space. We now know they are surrounded by a much larger, yet nearly invisible cloud of dust and gas.
Astronomers call it the circumgalactic medium, or CGM. The CGM acts as a giant recycling plant, absorbing matter ejected by the galaxy and later pushing it right back in.
«Read the rest of this article»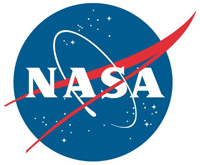 Pasadena, CA – NASA says the European Space Agency's Euclid mission, set to launch in 2022, will investigate two of the biggest mysteries in modern astronomy: dark matter and dark energy. A team of NASA engineers recently delivered critical hardware for one of the instruments that will fly on Euclid and probe these cosmic puzzles.
Based at NASA's Jet Propulsion Laboratory in Pasadena, California, and the Goddard Space Flight Center in Greenbelt, Maryland, the engineers designed, fabricated and tested 20 pieces of sensor-chip electronics (SCEs) hardware for Euclid (16 for the flight instrument and four backups).
«Read the rest of this article»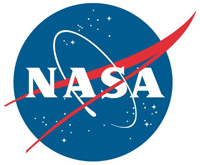 Huntsville, AL – Evidence that pairs of stars have been kicked out of their host galaxies has been found by scientists. This discovery, made using data from NASA's Chandra X-ray Observatory, is one of the clearest examples of stellar pairs being expelled from their galactic base.
Astronomers use the term "binary" system to refer to pairs of stars orbiting around each other. These stellar pairs can consist of combinations of stars like our Sun, or more exotic and denser varieties such as neutron stars or even black holes.
«Read the rest of this article»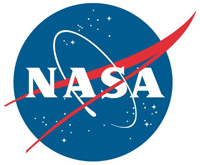 Pasadena, CA – The universe's earliest galaxies were brighter than expected according to NASA's Spitzer Space Telescope data. The excess light is a byproduct of the galaxies releasing incredibly high amounts of ionizing radiation.
The finding offers clues to the cause of the Epoch of Reionization, a major cosmic event that transformed the universe from being mostly opaque to the brilliant starscape seen today.
In a new study, researchers report on observations of some of the first galaxies to form in the universe, less than 1 billion years after the big bang (or a little more than 13 billion years ago).
«Read the rest of this article»