Topic: Gannett
Former media executive joins team at City Hall
Clarksville, TN – Richard V. Stevens, an award-winning media professional and community leader, has been named communications director for the City of Clarksville, Mayor Kim McMillan announced Thursday.
"Richard brings a wealth of communications experience and deep knowledge of our community, and I'm sure he will be a strong contributor to our work at City Hall," McMillan said.
«Read the rest of this article»
Chalks endorsement of Blackburn up to a 'business decision'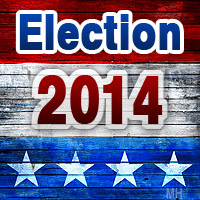 Clarksville, TN – Gannett's Nashville paper, the Tennessean, has endorsed the incumbent rather than retired Iraqi War veteran Dan Cramer, in the race for Tennessee's 7th congressional district. Cramer expressed amusement at the paper's choice but said he understands how supporting the presumed "safe bet" is a better business decision.
"I am always grateful and honored by any endorsement," Cramer said, "But one of the realities of politics is that not everyone will agree with you 100% of the time. In the case of the Tennessean's choice, I can see how their financial interests are better served by endorsing a presumed strong incumbent, but I think there are some interesting inconsistencies in their reasoning.
«Read the rest of this article»
It's Time to Repeal Clarksville's Good Ol' Boys' Liquor Store Permit Law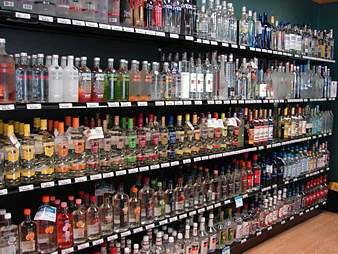 Clarksville, TN – The Tennessean recently reported that certain folks in Clarksville are questioning the merit of having a limit of only a dozen liquor stores that can be allowed to legally operate in Clarksville at any one time.
The out-dated fifty-year-old city ordinance has created an artificial market for "certificates of compliance," not to mention creating in the local liquor market an oligopoly (the market condition that exists when there are few sellers, as a result of which they can greatly influence price and other market factors).
Both the local liquor oligopoly and the market for "certificates of compliance" hurt Clarksville's local economy. «Read the rest of this article»
Clarksville, TN – Richard Stevens, the general manager of the Leaf-Chronicle appeared on WJZM's the "Bone Show" Thursday morning to talk about the newspaper's new subscription plan for it's online content and other products, that's been the talk of the town in recent weeks.  The Leaf-Chronicle, owned by the Gannett company, has introduced it's "Full Access" plan if you want to view it's product online.
The decision has been met with a variety of emotions locally.  Especially since most of the news and information consumers are wanting is available for free.  It's a bold decision being made by the newspaper industry, but something that industry experts feel is what the future holds for news organizations, like the Leaf-Chronicle. «Read the rest of this article»
Clarksville, TN – The Leaf-Chronicle announced today what we've known now for a couple of months.  They plan to start charging for their online content.  The initial reactions have been pretty brutal.
Here's a sample of what can be read:
"I will continue to get my info from NEWS Channel 5, they get Clarksville News WAY Before the Laff-Comical ever get's it, Thank News Channel 5 for all you do."
"This is an excellent idea… especially good to hear the obituary page will still be available at no charge, that way we can all read about the death of the Leaf Chronicle for free." «Read the rest of this article»