Topic: Genocide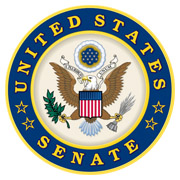 Washington, D.C. – On Thursday, December 10th, 2020, U.S. Senator Marsha Blackburn (R—Tenn.) introduced legislation to prohibit U.S. pension investments in Chinese companies.
"There is no line between the Chinese Communist Party and Chinese businesses. Companies like Huawei prop up and assist the regime in their genocide of the Muslims Uyghurs, Inner Mongolians, Tibetans, and other religious and ethnic minorities. American dollars should not be used to violate human rights," said Senator Blackburn.
«Read the rest of this article»

I tend to ignore voting on issues where I receive proxy materials in the mail for my 401k retirement accounts. However, Fidelity Investments has a proposal pending to prohibit fund managers from investing in companies contributing to genocide, or crimes against humanity. Obviously, I am not in favor of contributing to genocide in Sudan, or any place else.
This is valiant attempt by some shareholders to influence a huge corporation's policies. This is not a theoretical proposal, you see Fidelity was one of the largest holders of PetroChina, which through its parent company, the China National Petroleum Company, is providing funding that the Sudanese government uses to conduct its genocide in Darfur.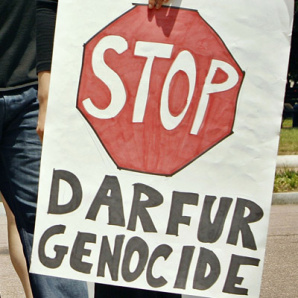 «Read the rest of this article»
Amidst economic and other problems in America we've forgotten and abandoned Darfur.  Simon Deng, a former slave and native of Southern Sudan, was pleading with listeners to continue to take action to stop the genocide in Darfur during an event held at APSU.  He said, "I'm a voice for the voiceless" and encouraged everyone to "Do your part".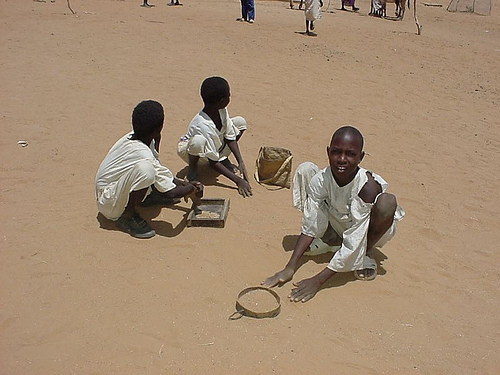 What can we do?  According to Deng, one of the most important things we can do is to send a short note or email to our senators and representatives requesting that they take action to help the people of Darfur. Former Senator Paul Simon of Illinois said after the 1994 Rwandan genocide: If each member of Congress had received just 100 letters urging action, that would have been enough to get our political system to respond. «Read the rest of this article»

Peace on Earth, good will toward men.
Have you heard these words this Christmas season? The genocide continues in Darfur. Resolutions are passed but there is no action to protect the people. 
This past week I watched the new HBO movie, Sand & Sorrow, narrated by George Clooney, who was trying to explain why the genocide continues. It prompted me to again contact my representatives urging them to support ACTION. «Read the rest of this article»

Peace on Earth, good will toward men. Have you heard these words this Christmas season?
I've heard of Darfur but admit that I barely know where Sudan is except it is in Northern Africa. I'd guess alot of people said "I don't know where Aushwitz is" before WWII.
Darfur is our 21st century Holocaust. Genocide. People are slaughtered. Families and children no longer have homes and are starving refugees.
There are days when I'd rather look the other way, change the channel, and pretend the problems don't exist. After seeing a 60 Minutes piece about the horrors of Rwanda, I decided I must do something to help end this current human suffering.
Join me in contacting our representatives in Washington and tell them we care. We demand the US lead the international community to immediately send UN peacekeeping forces to stop the genocide in Sudan.
Get a pen and paper. Write that it is important to you that the US support a UN peacekeeping force in Sudan. Send your letter to President Bush, Senator Alexander, Senator Corker, Rep. Blackburn or others.
Be a part of the solution. Be a good Samaritan. It may be a small thing but it is something.
Peace to all this Christmas season.