Topic: Glock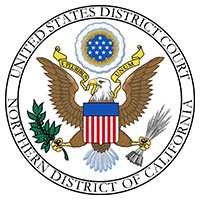 Nashville, TN – Following a seven-week jury trial in U.S. District Court earlier this year, a federal jury convicted five members of the Gangster Disciples of multiple counts relating to a racketeering conspiracy and a drug distribution conspiracy, which plagued the Clarksville, Tennessee area with violence and murders for more than a decade, announced U.S. Attorney Don Cochran for the Middle District of Tennessee and Assistant Attorney General Brian A. Benczkowski of the Justice Department's Criminal Division.
Marcus Termaine Darden, aka, "Tuff," 41, and Elance Justin Lucas, aka, "Mac Luke," 30, both of Guthrie, Kentucky; Derrick Lamar Kilgore, aka, "Smut," 35, and DeCarlos Titington, aka, "Los," 44, both of Clarksville, Tennessee, were convicted at trial.
«Read the rest of this article»

Clarksville, TN – Clarksville Police patrol officers arrived at a South Riverside Drive gun store less than six minutes after a burglar alarm activation on Christmas morning, but a trio of smash-and-grab thieves had already fled the scene with thirty-one stolen firearms.
Upon finding that the front door of Double Tap Tactical had been smashed, officers tactically cleared the building at 3:16am and discovered that several display cases had also been smashed and emptied.
«Read the rest of this article»

Clarksville, TN – On Monday, October 9th, 2017 around 5:43pm, Clarksville Police Officers responded to a shooting in progress at 160 Stateline Road.
When officers arrived they found a 19 year old man being administered first aid who had sustained a gunshot wound to the torso area. He was taken by LifeFlight to Vanderbilt University Medical Center where he later died.
«Read the rest of this article»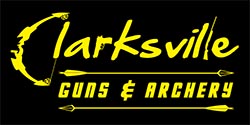 Clarksville, TN – When John McConnell opened Clarksville Guns and Archery, he felt that Clarksville just didn't have the type of store that appealed to him.
"When I went to purchase a gun for my wife, there wasn't a store in the area that catered to the 'new' gun owner, and there was really a lack of customer service," McConnell said. "Not everyone is a gun expert and new customers are who I want to cater to. I want them to become a responsible gun owner."
In 2012, McConnell opened his business with one thing in mind and that was customer service. When you walk into his store on Golf Club Lane, you're greeted by the staff immediately.
«Read the rest of this article»

Clarksville, TN – Montgomery County Sheriff's Office (MCSO) Deputies have recovered a stolen vehicle and stolen gun over the weekend.
While on routine patrol Deputy Jonathan Inman located a stolen vehicle on Cumberland Drive. Inman followed the vehicle as it turned onto Martin Street and called for backup.
Inman, joined by Deputy Kelley Potter, attempted to make a traffic stop. When the deputies exited their patrol vehicles, the suspects made a 360 degree turn in the street, then drove off at a high rate of speed.
«Read the rest of this article»

Clarksville, TN – On April 30th, 2012, around noon, Police responded to a hold-up alarm at a business in the 1600 Block of Fort Campbell Boulevard. A man had entered the business, pulled a large handgun, and demanded money.
He held the three female clerks at gunpoint as they emptied an undisclosed amount of money from the cash drawers; the robber stuffed the money inside of his pockets. After he received the money, he ordered each of the women to retrieve their IDs and turn them over to him, at which time, he fled from the business.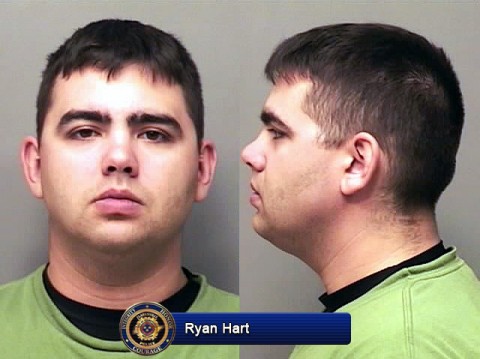 «Read the rest of this article»