Topic: Government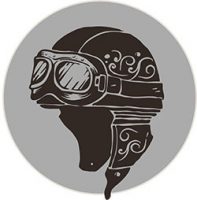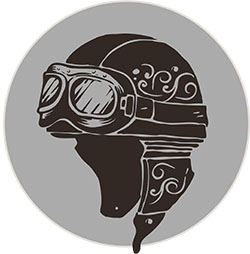 Clarksville, TN – As I enter the sixth week of my recovery from the accident, I've been filled with a lot of emotions. I've been brought to tears from not only the pain, but the love and support of all of you. When I began this journey, I never thought it would be as much of a blessing as it's been, but, BIKERS ROCK!
I've noted many times, that I spent my career in a selfish, self serving business. Everybody was fake and phony. Backstabbing was the order of the day and only the strong survived. I feel proud that I was able to finish a rewarding broadcasting career, raise a family and retire before I was sixty.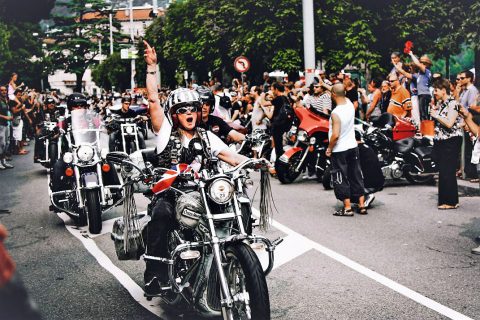 «Read the rest of this article»
Clarksville, TN – The hotly debated Affordable Health Care Act, or "Obamacare" went into law on October 1st, 2013, and besides the political debate that has dominated the headlines, consumers are left wondering, "what is it" and "what am I supposed to do?"
Clarksville Online paid a visit to BFS Insurance of Clarksville, and asked Scott Samuels to help us understand how the program works, and what consumers need to know.
What's the number one thing people need to know about "Obamacare?"
"Well, everybody needs to understand that it's a Federal Mandate, and if people don't get health insurance, then there's a penalty they have to pay on their tax return the following year.  People will need to decide if they will just pay the penalty, or get the insurance."
If I currently have insurance, do I still have to go into the Exchange? «Read the rest of this article»

Over the last couple years, the federal Internal Revenue Service has targeted conservative and "Tea Party" groups for unreasonable degrees of scrutiny.
IRS Commissioner Douglas Shulman, in testimony before Congress, has admitted the targeting was "'inappropriate' targeting of conservative political groups during the 2012 election to see if they were violating their tax-exempt status." ( AP ) Another IRS Commissioner, Steven Miller, who knew about IRS targeting in 2011, was asked to resign, and has. ( TownHall.com ) «Read the rest of this article»
Clarksville, TN – My name is Mat Lasater. I'm CEO of Lasaters Corporation, the Founder of the Lasaters Coffee & Tea® Franchise, owner of LASATERS® Construction, LLC and LASATERS® Coffee, LLC.  But, most importantly, I'm also a husband, a father, a brother, an uncle, a child of a King, a son, a grandson, a nephew… I'm also just a 'somewhat' regular guy… only different – I'm a business owner.
Most of us business owners are not rich, but, we're doing our best to provide an enjoyable work environment for our employees, put food on our tables and give (when we can) to our local communities. «Read the rest of this article»
Recently, I saw a graphic on Facebook depicting certain states in the USA where there were more people on welfare than working in that state. A couple of days later, I read a post that a friend shared on Facebook, again, about welfare.
I was not surprised at the post, rather, reminded that sometimes it takes a couple nudges for us to see what we're really seeing. The post was from Mike Huckabee, a former preacher and presidential candidate. «Read the rest of this article»
The dangerous constitutional amendment that would take away the right to abortion in Tennessee is back again. This year two resolutions, HJR61 and HJR66, have been introduced and both will be heard on Tuesday, February 24 at 4:00 p.m. in the House Public Health and Family Assistance Subcommittee in Room 30.
Both resolutions begin "Nothing in this Constitution secures or protects a right to abortion or requires the funding of an abortion….."
HJR61 by Rep. Henry Fincher (D-Cookeville), calls for exceptions for rape, incest, and the heath of the mother. HJR66 by Rep. Debra Maggart (R-Hendersonville) does not contain exceptions. «Read the rest of this article»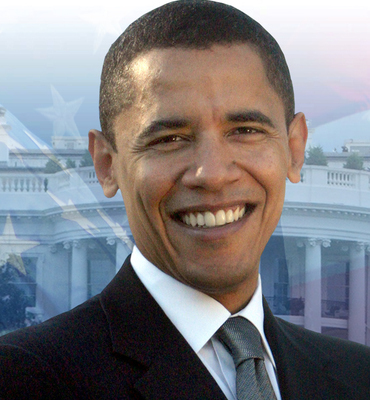 "Are you kidding me?" was my initial response when the parents of two Clarksville students (middle and high schoolers) reported that their two students (high school and middle school) were not afforded the opportunity to view the presidential Inauguration in their  Clarksville-Montgomery County School System classrooms.
The parental understanding was that by CMCSS decree  "unless the inauguration was directly related to what was being taught in a given class" the inauguration would not be watched. "Are you kidding me?" was quickly followed by feelings that  can best be described as "appalled, irate, embarassed…"
I, as a writer, history lover, activist, parent and grandparent, was, well,  stunned.
"Classroom teachers were not allowed to show the inauguration unless it dealt specifically with curriculum." The parents in question said their understanding was that some parents did not want their children "to be 'exposed'" to the  views of the candidate." Candidate. First of all, Barack Obama stopped being a candidate when he won the election in November, 2008. Having taken the oath of office, he IS the President. «Read the rest of this article»
The Clarksville City Council will meet in regular session December 4 at 7:30 p.m. in Council Chambers, 108 Public Square. Topping the agenda will be a vote on the $32 million budget for the controversial proposed marina and the authorization for eminent domain land-taking for for that project. The agenda is as follows:
PUBLIC COMMENTS:  7:25 p.m. Geneva Bell «Read the rest of this article»
New immigration law change adds conditions for immigrants seeking admission to the U.S. Foreswearing advocacy of Sharia Law to become an additional condition for visa and citizenship. Tennessee legislator co-sponsors anti-sharia law legislation.
During the 110th Congress, Rep. Tom Tancredo, (R-CO) introduced HR 6975, known as the Jihad Prevention Act. He introduced this legislation shortly after the United Kingdom voted to isanction the inclusion of Sharia Law into the English Law system. Tancredo's bill would require aliens to attest that they will not advocate installing a Sharia Law System in the United States. This declaration would be required of all aliens seeking entry to the United States either via citizenship, naturalization or visa. This stipulation would be added to requirements already in place for all aliens seeking to enter our country. Tennessee Rep. Zach Wamp, (R-3rd US District) has signed on as a co-sponsor of the bill. The bill is still before the Judiciary Committee. «Read the rest of this article»
This is David Cutting's fourth and final campaign statement. Cutting is a candidate for City Council in Ward 8. Candidates are allowed four issue-based statements prior to the Nov. 4 election.
Normally we look to experience as the reason for retaining an incumbent in our local government. However, we must exercise our right to review the accomplishments within his tenure.
In Clarksville City Council's Ward 8, the incumbent fails to justify re-election.
He talks of his monthly town hall meetings. However, he holds them in a remote area of the ward, inconvenient to most residents. The local newspaper publicized the meetings, but he did not even attend the last two.
He talks of returning phone messages, but does not return e-mails, even ones with concerns about a subject as serious as absence of tornado sirens. As tornado activity increases in our area, most residents have no warning of impending catastrophe. «Read the rest of this article»