Topic: Greenland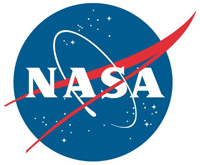 Pasadena, CA – Scientists with NASA's Oceans Melting Greenland mission are probing deep below the island's warming coastal waters to help us better predict the rising seas of the future.
Greenland's melting glaciers, which plunge into Arctic waters via steep-sided inlets, or fjords, are among the main contributors to global sea-level rise in response to climate change. Gaining a better understanding of how warming ocean water affects these glaciers will help improve predictions of their fate. Such predictions could in turn be used by communities around the world to better prepare for flooding and mitigate coastal ecosystem damage.
«Read the rest of this article»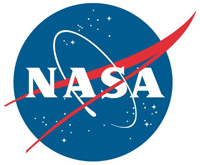 Pasadena, CA – NASA says that when an ice cube is exposed to a heat source, like warm water or air, it melts. So, it's no surprise that a warming climate is causing our glaciers and ice sheets to melt. However, predicting just how much the glaciers and ice sheets will melt and how quickly – key components of sea level rise – is not nearly as straightforward.
Glaciers and ice sheets are far more complex structures than ice cubes. They form when snow accumulates and is compressed into ice by new snow over many years.
«Read the rest of this article»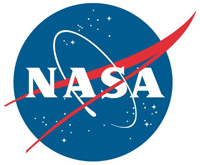 Pasadena, CA – A new study of Greenland's shrinking ice sheet reveals that many of the island's glaciers are not only retreating, but are also undergoing other physical changes. Some of those changes are causing the rerouting of freshwater rivers beneath the glaciers, where it meets the bedrock.
These rivers carry nutrients into the ocean, so this reconfiguring has the potential to impact the local ecology as well as the human communities that depend on it.
«Read the rest of this article»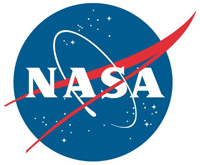 Pasadena, CA – Earth's driest ecosystems are a study in extremes: They can be blazingly hot stretches of sand like the Sahara Desert or shatteringly cold expanses of ice such as those in Greenland and Antarctica.
These arid regions receive very little annual precipitation, and the effects of climate change in these ecosystems are poorly understood. A joint effort between NASA and the Qatar Foundation aims to address that – and, in the process, help communities that are being impacted by those changes.
«Read the rest of this article»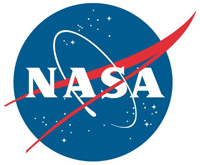 Greenbelt, MD – An international effort that brought together more than 60 ice, ocean, and atmosphere scientists from three dozen international institutions has generated new estimates of how much of an impact Earth's melting ice sheets could have on global sea levels by 2100.
If greenhouse gas emissions continue apace, Greenland and Antarctica's ice sheets could together contribute more than 15 inches (38 centimeters) of global sea level rise – and that's beyond the amount that has already been set in motion by Earth's warming climate.
«Read the rest of this article»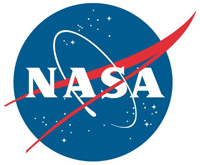 Pasadena, CA – NASA says Greenland has set a new record for ice loss in 2019, shedding the most mass from its giant ice sheet in any year since at least 1948.
The large loss – 532 billion tons -is a stark reversal of the more moderate rate of melt seen in the previous two years. And it exceeds Greenland's previous record of 464 billion tons, set in 2012. The record melt will likely raise average global sea level by 1.5 millimeters.
Using a hypothetical comparison, all the water combined would cover the entire state of California in more than 4 feet (1.2 meters) of water.
«Read the rest of this article»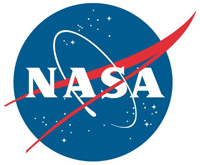 Pasadena, CA – Seven of the regions that dominate global ice mass losses are melting at an accelerated rate, a new study shows, and the quickened melt rate is depleting freshwater resources that millions of people depend on.
The impact of melting ice in Greenland and Antarctica on the world's oceans is well documented. But the largest contributors to sea level rise in the 20th century were melting ice caps and glaciers located in seven other regions: Alaska, the Canadian Arctic Archipelago, the Southern Andes, High Mountain Asia, the Russian Arctic, Iceland and the Norwegian archipelago Svalbard. The five Arctic regions accounted for the greatest share of ice loss.
«Read the rest of this article»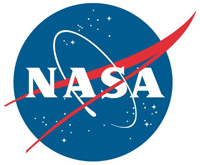 Greenbelt, MD – Using the most advanced Earth-observing laser instrument NASA has ever flown in space, scientists have made precise, detailed measurements of how the elevation of the Greenland and Antarctic ice sheets have changed over 16 years.
The results provide insights into how the polar ice sheets are changing, demonstrating definitively that small gains of ice in East Antarctica are dwarfed by massive losses in West Antarctica.
«Read the rest of this article»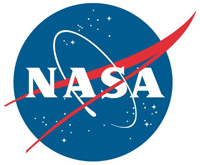 Pasadena, CA – Greenland and coastal Louisiana may not seem to have a lot in common. An autonomous territory of Denmark, Greenland is covered in snow most of the year and is home to about 56,000 people. On the other hand, more than 2 million people call coastal Louisiana home and the region rarely sees snow.
But their economies, though 3,400 miles (5,400 kilometers) apart, share a dependence on the sea. The majority of Greenland's residents rely on the territory's robust Arctic fishing industry. And in Louisiana, the coasts, ports and wetlands provide the basis for everything from shipping to fishing to tourism. As a result, both locales and the people who live in them are linked by a common environmental thread: melting ice and consequent sea level rise.
«Read the rest of this article»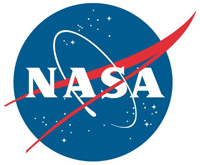 Pasadena, CA – According to NASA, during the exceptionally warm Arctic summer of 2019, Greenland lost 600 billion tons of ice – enough to raise global sea levels by nearly a tenth of an inch (2.2 millimeters) in just two months, a new study shows.
Led by scientists at NASA's Jet Propulsion Laboratory and the University of California, Irvine, the study also concludes that Antarctica continues to lose mass, particularly in the Amundsen Sea Embayment and the Antarctic Peninsula on the western part of the continent; however, those losses have been partially offset by gains from increased snowfall in the northeast.
«Read the rest of this article»