Topic: Halley's Comet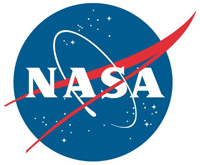 Greenbelt, MD – NASA says LISA Pathfinder, a mission led by ESA (the European Space Agency) that included NASA contributions, successfully demonstrated technologies needed to build a future space-based gravitational wave observatory, a tool for detecting ripples in space-time produced by, among other things, merging black holes.
A team of NASA scientists leveraged LISA Pathfinder's record-setting sensitivity for a different purpose much closer to home — mapping microscopic dust shed by comets and asteroids.
«Read the rest of this article»
Written by Ann Jenkins / Ray Villard
Space Telescope Science Institute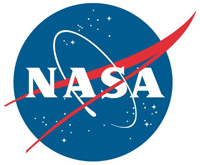 Baltimore, MD – For the first time, scientists using NASA's Hubble Space Telescope have witnessed a massive object with the makeup of a comet being ripped apart and scattered in the atmosphere of a white dwarf, the burned-out remains of a compact star.
The object has a chemical composition similar to Halley's Comet, but it is 100,000 times more massive and has a much higher amount of water. It is also rich in the elements essential for life, including nitrogen, carbon, oxygen, and sulfur.
«Read the rest of this article»
NASA Headquarters
?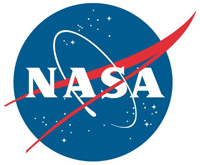 Washington, D.C. – If you're patient and you don't mind sacrificing a few hours of sleep, you may be treated to some celestial fireworks this week.
Orionid meteors appear every year around this time, when Earth travels through an area of space littered with debris from Halley's Comet. This year the peak will occur on the night of Wednesday, October 21st into the morning of Thursday, October 22nd.
«Read the rest of this article»
Written by Tony Phillips
Science at NASA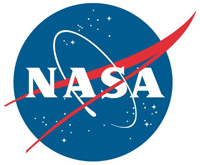 Washington, D.C. – Waking up before sunrise is a good way to get a head start on the day. On October 21st, waking up before sunrise could stop you in your tracks.
Blame Halley's Comet. Every year in mid-to-late October, Earth passes through a stream of dusty debris from Comet Halley, and the pre-dawn sky can light up with a pretty display of shooting stars.
"We expect to see about 20 meteors per hour when the shower peaks on Tuesday morning, October 21st," says Bill Cooke, the head of NASA's Meteoroid Environment Office. "With no Moon to spoil the show, observing conditions should be ideal."
«Read the rest of this article»
NASA's Jet Propulsion Laboratory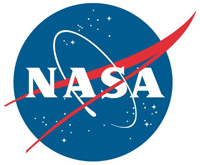 Pasadena, CA – Whether you're watching from a downtown area or the dark countryside, here are some tips to help you enjoy these celestial shows of shooting stars. Those streaks of light are really caused by tiny specks of comet-stuff hitting Earth's atmosphere at very high speed and disintegrating in flashes of light.
First a word about the moon – it is not the meteor watcher's friend. Light reflecting off a bright moon can be just as detrimental to good meteor viewing as those bright lights of the big city. There is nothing you can do except howl at the moon, so you'll have to put up with it or wait until the next favorable shower.
«Read the rest of this article»