Topic: healthy eating
National Women's Health Week is May 12th-18th, 2013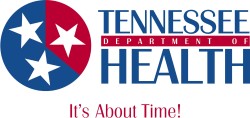 Nashville, TN – It's your time, ladies! The Tennessee Department of Health joins celebrations of National Women's Health Week, which kicks off on Mother's Day, May 12th.
This nationwide initiative calls attention to the importance of women's health and empowers them to take small, manageable steps for longer, healthier, happier lives. «Read the rest of this article»
If current trends continue, heart health may only improve by 6 percent by 2020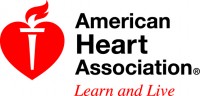 Dallas, TX – Poor eating and exercise habits could be the game-changer in the fight against heart disease and stroke deaths, according to the American Heart Association's "Heart Disease and Stroke Statistical Update 2013," published in the American Heart Association journal, Circulation. «Read the rest of this article»
American Heart Association tips for eating healthy, in and out of school
Nashville, TN – Your kids may be book-smart – but do they get an "A" in smart eating?
With the high incidence of children in Tennessee affected by obesity, diabetes, high blood pressure and even stroke, making those healthy choices is important, starting as early as possible.
Research shows eating a diet high in fruits and vegetables has significant, measurable benefits on cardiovascular health, and that a diet with high amounts of added sugar, unhealthy fats and sodium increases risk factors, even in children. «Read the rest of this article»
Seven easy fixes to help you eat better and achieve your nutrition goals
Yonkers, NY – Women find many excuses not to eat healthy and many feel bad about it, but according to a new national poll in the June 2012 issue of ShopSmart magazine, from the publisher of Consumer Reports, the cost of healthful foods is the top deterrent that keeps 57 percent of women from doing so.
The report also highlights common healthy-eating obstacles and ways to overcome them, and, outlines seven little tricks that can help you eat better. «Read the rest of this article»
Nashville, TN – Today is the start of American Heart Month and it's a good time to look at the statistics – and how we can improve them.
Cardiovascular disease is still the No. 1 killer of men and women, killing about 800,000 Americans each year, and nearly 20,000 right here in Tennessee. That's more than the next four causes of death combined, including all forms of cancer. «Read the rest of this article»
Yonkers, NY – Let's face it, many of the most healthful foods – bitter vegetables, long-cooking beans, and squishy tofu – can be a tough sell.
The March 2012 issue of ShopSmart magazine, from the publisher of Consumer Reports, gives your grocery list a makeover with 12 healthy foods that help you get nutrients in unexpected ways from foods like chips, pasta, and even dips. «Read the rest of this article»
Call for applicants underway; deadline is July 31st
Nashville, TN – If you're a company going above and beyond when it comes to your employees' health, the American Heart Association wants to recognize you.
 
The association is encouraging Middle Tennessee companies to apply for their Fit- Friendly Award. The recognition honors employers who show progressive leadership and concern for their staff in the area of employee health, especially physical activity.
«Read the rest of this article»

Washington, D.C. – At an event today in Washington D.C., Walmart, the nation's largest grocer, today unveiled a comprehensive effort to provide its customers with healthier and more affordable food choices.
The company was joined by First Lady Michelle Obama as it outlined the five key elements of the program including: «Read the rest of this article»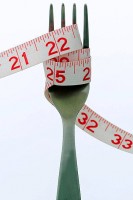 The fall and winter holidays are some of the most festive times of the year – and the most fattening. Just thinking about traditional holiday meals can put your appetite in high gear. The temptation to overeat is lurking at every holiday table. By New Year's Day, many of us are avoiding the scales, wearing elastic-waist pants and thinking about joining a health club to undo the damage to our waistlines. The average American gains at least five pounds during the winter holiday period. Weight gained during the six-week holiday period accounts for most of a person's total weight gain over a year's time.
Thankfully, there is a happy medium between starving yourself from now until New Year's and stuffing yourself silly. You can enjoy the best the season has to offer without sacrificing your waistline. The following tips will help you master the art of sensible eating over the holidays and beyond. «Read the rest of this article»
Fortunately I have more choices about what to eat than my parents or grandparents. Their diets were limited by circumstance, poverty and a lack of education. As a teenager, we often had fried bologna for supper; it was cheap and easy to prepare, even though it was deficient nutritionally. In those days, it was survival, not nutrition.
Today at the Clarksville Athletic Club, Melvin, a friend, asked about my diet and pork. Pork is a meat that over the years I eat less of. I don't remember the last time I ate a pork chop. It's seldom on my menu.
One point of focus in this narrative is "fast food," which is so readily available. As one who drives west on Wilma Rudolph from Exit 4, dozens of restaurants solicit my business. There are good reasons for eating what we now call fast food, which never existed in the lifetime of my parents. These eateries haven't always been present in our community. «Read the rest of this article»