Topic: Iron
Precise measurements reveal that the exoplanets have remarkably similar densities, which provides clues about their composition.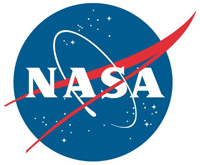 Pasadena, CA – NASA says the red dwarf star TRAPPIST-1 is home to the largest group of roughly Earth-size planets ever found in a single stellar system. Located about 40 light-years away, these seven rocky siblings provide an example of the tremendous variety of planetary systems that likely fill the universe.
A new study published today in the Planetary Science Journal shows that the TRAPPIST-1 planets have remarkably similar densities. That could mean they all contain about the same ratio of materials thought to compose most rocky planets, like iron, oxygen, magnesium, and silicon.
«Read the rest of this article»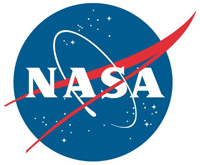 Greenbelt, MD – What started out as a hunt for ice lurking in polar lunar craters turned into an unexpected finding that could help clear some muddy history about the Moon's formation.
Team members of the Miniature Radio Frequency (Mini-RF) instrument on NASA's Lunar Reconnaissance Orbiter (LRO) spacecraft found new evidence that the Moon's subsurface might be richer in metals, like iron and titanium, than researchers thought. That finding, published July 1st in Earth and Planetary Science Letters, could aid in drawing a clearer connection between Earth and the Moon.
«Read the rest of this article»
Written by Ann Jenkins / Ray Villard
Space Telescope Science Institute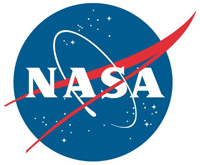 Baltimore, MD – For the first time, scientists using NASA's Hubble Space Telescope have witnessed a massive object with the makeup of a comet being ripped apart and scattered in the atmosphere of a white dwarf, the burned-out remains of a compact star.
The object has a chemical composition similar to Halley's Comet, but it is 100,000 times more massive and has a much higher amount of water. It is also rich in the elements essential for life, including nitrogen, carbon, oxygen, and sulfur.
«Read the rest of this article»
Written by Rob Gutro
NASA's Goddard Space Flight Center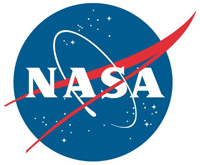 Greenbelt, MD – Three decades ago, astronomers spotted one of the brightest exploding stars in more than 400 years. The titanic supernova, called Supernova 1987A (SN 1987A), blazed with the power of 100 million suns for several months following its discovery on February 23rd, 1987.
Since that first sighting, SN 1987A has continued to fascinate astronomers with its spectacular light show. Located in the nearby Large Magellanic Cloud, it is the nearest supernova explosion observed in hundreds of years and the best opportunity yet for astronomers to study the phases before, during, and after the death of a star.
«Read the rest of this article»
NASA Headquarters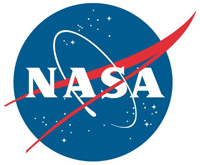 Washington, D.C. – Humanity's great leap into the space between the stars has, in a sense, already begun. NASA's Voyager 1 probe broke through the sun's magnetic bubble to touch the interstellar wind. Voyager 2 isn't far behind. New Horizons shot past Pluto on its way to encounters with more distant dwarf worlds, the rubble at the solar system's edge.
Closer to home, we're working on techniques to help us cross greater distances. Astronauts feast on romaine lettuce grown aboard the International Space Station, perhaps a preview of future banquets en route to Mars, or to deep space.
«Read the rest of this article»
American Heart Association Can Now Certify These Foods as Heart-Healthy
Dallas, TX – The Food and Drug Administration (FDA) released an interim final rule removing the low fat and positive nutrient requirements which will apply to nearly all fresh fruits and vegetables, allowing them to make a heart health claim and be eligible for food certification programs like the American Heart Association's Heart-Check mark program.
The ruling was in response to a petition submitted by the Association in September 2012.
«Read the rest of this article»
Written by Elizabeth Landau
NASA's Jet Propulsion Laboratory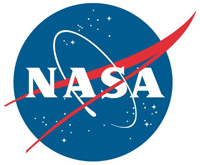 Pasadena, CA – At first glance, Ceres, the largest body in the main asteroid belt, may not look icy. Images from NASA's Dawn spacecraft have revealed a dark, heavily cratered world whose brightest area is made of highly reflective salts — not ice.
But newly published studies from Dawn scientists show two distinct lines of evidence for ice at or near the surface of the dwarf planet. Researchers are presenting these findings at the 2016 American Geophysical Union meeting in San Francisco.
«Read the rest of this article»

Nashville, TN – Autumn is generally regarded as a sweet season, the year's peak harvest time. You could say Tennessee's sweetest harvest is contained in the jars of honey and sorghum syrup now lining shelves at farms, orchards and farmers markets across the state.
Honey is often harvested twice per year, in spring and fall. Flavor is determined solely by the nectar source, giving some honeys stronger flavor than others. As a rule, the lighter the honey's color the milder its flavor, but buying directly from the beekeeper is the best way to learn the characteristics of a particular honey.
«Read the rest of this article»
Written by Whitney Clavin
NASA's Jet Propulsion Laboratory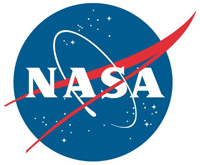 Pasadena, CA – Scientists using NASA's repurposed Kepler space telescope, known as the K2 mission, have uncovered strong evidence of a tiny, rocky object being torn apart as it spirals around a white dwarf star. This discovery validates a long-held theory that white dwarfs are capable of cannibalizing possible remnant planets that have survived within its solar system.
"We are for the first time witnessing a miniature "planet" ripped apart by intense gravity, being vaporized by starlight and raining rocky material onto its star," said Andrew Vanderburg, graduate student at the Harvard-Smithsonian Center for Astrophysics in Cambridge, Massachusetts, and lead author of the paper published in Nature.
«Read the rest of this article»
CR survey finds 63% of Americans believe a gluten-free diet would improve physical or mental health—but cutting gluten isn't always more nutritious or better for most people

Yonkers, NY – Gluten, a protein found in wheat, barley, and rye, has become the latest dietary villain, blamed for everything from forgetfulness to joint pain to weight gain.  But Consumer Reports (CR) is shedding light on common misconceptions about going gluten-free.
The report points out that a gluten-free claim doesn't mean the product is necessarily more nutritious, it may actually be less so; that consumers may increase their exposure to arsenic by going gluten-free, and a gluten-free diet might cause weight gain—not weight loss. And, most gluten-free foods cost more than their regular counterparts. «Read the rest of this article»