Topic: Jake Owen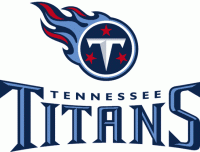 Nashville, TN – The Tennessee Titans have begun training camp at Saint Thomas Sports Park.
The next open session for the public will take place Wednesday, July 31st from 9:50am until Noon. There are seven more practices that will be open to the public over the next three weeks.
All but one of the open practices will take place at Saint Thomas Sports Park, the team's home training facility located at 460 Great Circle Road in MetroCenter, Nashville.
«Read the rest of this article»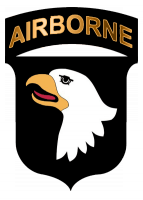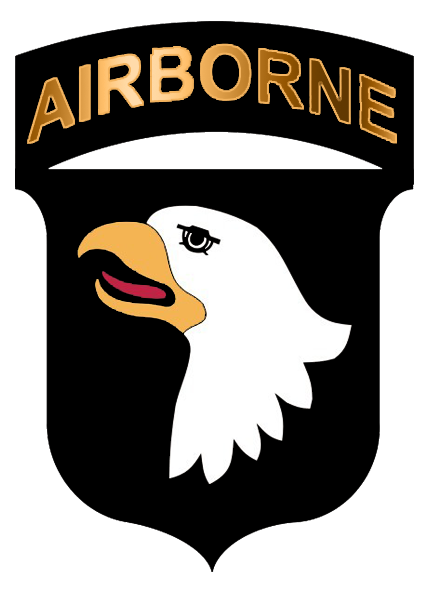 Fort Campbell, KY – On Saturday, May 18th at 6:00pm, Terra Bella opens the Week of the Eagles concert Fort Campbell's Division Parade Field, followed by Eric Paslay and headliner Jake Owen. Family-friendly preconcert activities begin at 5:00pm.
Week of the Eagles is a semi-annual event honoring 101st Airborne Division's legacy of service that continues to this day. It is a time to celebrate the division's rich history with Soldiers, veterans, Families and the community while strengthening bonds of camaraderie.
"Week of the Eagles is our opportunity to open our arms to the local community and celebrate Fort Campbell and the 101st," said Col. Joseph P. Kuchan, Fort Campbell garrison commander. "We'll celebrate the lineage and legacy of heroism of the 101st while we pay tribute to our veterans and the sacrifice of our Soldiers and their Families. It's a great week."
«Read the rest of this article»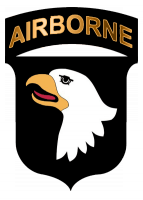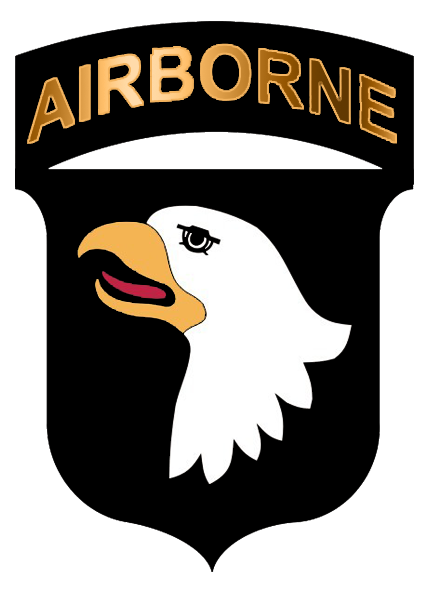 Fort Campbell, KY – Fort Campbell's Retiree Appreciation Day is open to retirees from all branches of service and their spouses. It will be held this year on Saturday, May 18th, 2019 at the Soldier Support Center, 2702 Michigan Avenue.
Retiree Appreciation Day begins at 10:00am, with an 11:00am opening ceremony during which Theodore Faulkner, Personnel Processing Branch chief, Retirement Services officer and event organizer, will provide an update of retiree benefits.
The guest speaker will be U.S. Rep. Mark E. Green, who represents Tennessee's seventh congressional district that includes Clarksville Tennessee.
«Read the rest of this article»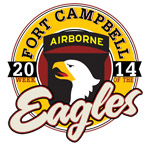 Fort Campbell, KY – Join Fort Campbell for our 2014 Week of the Eagles Concert on Friday, May 16th, sponsored by USAA.
We're really going to get the Parade Field jumping when we have Big & Rich bring their genre' crossing brand of country music to the stage at the Division Parade Field. As Big & Rich, John Rich and Big Kenny Alphin have exerted a definite "gravitational pull" to the direction modern country music has taken.
«Read the rest of this article»
Country Music Stars Donate Signed Guitars and More for Public Auction; All Proceeds to Benefit American Red Cross Disaster Relief
Nashville, TN – After devastating tornadoes tore through the town of Moore, Oklahoma, Premiere Networks' The Bobby Bones Show reached out to its' friends on Music Row for help.
Country music's biggest stars including: Tim McGraw, Toby Keith, Carrie Underwood, Taylor Swift, Jake Owen, Jason Aldean, The Band Perry and many more, stopped by the Nashville studio, called in to offer their support, perform songs to inspire listeners or to donate personal items, concert tickets, signed memorabilia and more. «Read the rest of this article»
Clarksville, TN – The Rivers and Spires Festival is thrilled to announce that the Grammy and CMA nominated country music vocal group Little Big Town will be the featured headliner at the 2012 Festival. Little Big Town will take the stage at 9:00pm as the main event on Saturday, April 21st, 2012. The concert is free and open to the public.
Little Big Town is known for their string of hits over the past several years including "Boondocks", "Little White Church", "Good as Gone" and "A Little More You". Currently signed with Capitol Nashville, the group released their fourth studio album, The Reason Why, in 2010. Little Big Town has charted 12 songs on the Billboard Hot Country Songs Chart.
«Read the rest of this article»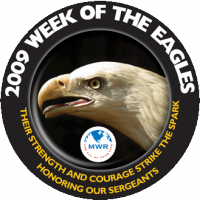 Soldiers give everything for our country, but seldom do we find any meaningful way to give something back to them. That was not the case with Friday and Saturday night's Budweiser's Salute to the Troops concert which was presented by Fort Campbell MWR. The two day event is part of the ongoing Week of the Eagles. The  star-studded concert featured Carrie Underwood, Hank Williams Jr, Jake Owen, John Rich, Rodney Atkins, and SGT Rodney Watts, all giving something back to the troops.
The organizers were expecting approximately 30,000 people to attend the free concert Friday evening, over 75,000 showed up.
«Read the rest of this article»