Topic: Jet Stream
APSU alumnus Dr. Ronald Miller ('65) wrote this personal account of a historic moment in APSU history.

Clarksville, TN – As a senior physics major in the Fall of 1964, I was asked by the Physics Faculty to take part in a research program they were conducting. The program was fairly simple, as research goes, but was important at the time.
«Read the rest of this article»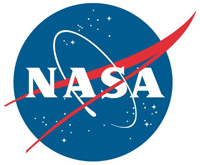 Washington, D.C. – NASA and NOAA scientists reported today that abnormal weather patterns in the upper atmosphere over Antarctica dramatically limited ozone depletion in September and October, resulting in the smallest ozone hole observed since 1982.
The annual ozone hole reached its peak extent of 6.3 million square miles (16. 4 million square kilometers) on September 8th, and then shrank to less than 3.9 million square miles (10 million square kilometers) for the remainder of September and October, according to NASA and NOAA satellite measurements. During years with normal weather conditions, the ozone hole typically grows to a maximum area of about 8 million square miles in late September or early October.
«Read the rest of this article»
Written by Alan Buis
NASA's Jet Propulsion Laboratory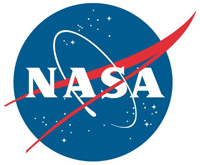 Pasadena, CA – The current strong El Niño brewing in the Pacific Ocean shows no signs of waning, as seen in the latest satellite image from the U.S./European Ocean Surface Topography Mission (OSTM)/Jason-2 mission.
El Niño 2015 has already created weather chaos around the world. Over the next few months, forecasters expect the United States to feel its impacts as well.
The latest Jason-2 image bears a striking resemblance to one from December 1997, by Jason-2's predecessor, the NASA/Centre National d'Etudes Spatiales (CNES) Topex/Poseidon mission, during the last large El Niño event. Both reflect the classic pattern of a fully developed El Niño. The images can be viewed at:
http://sealevel.jpl.nasa.gov/elnino2015/index.html
«Read the rest of this article»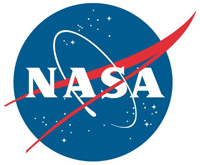 Washington, D.C. – Atmospheric physicist Nick Gorkavyi missed witnessing an event of the century last winter when a meteor exploded over his hometown of Chelyabinsk, Russia.
From Greenbelt, MD, however, NASA's Gorkavyi and colleagues witnessed the atmospheric aftermath. The explosion created a never-before-seen belt of "meteor dust" that circulated through the stratosphere for at least three months.
«Read the rest of this article»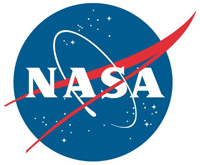 Wallops Island, VA – NASA managers have given a "go" for a countdown leading to the launch of five suborbital sounding rockets early in the morning March 27th on a science mission that will briefly create a milky white cloud that may be visible along a large portion of the U.S. east coast.
The launch window for the mission will be between 2:00am and 5:00am, Tuesday, March 27th. The countdown will begin at 9:00pm, Monday, March 26th. Clear skies are predicted for the Tuesday launch.  However, ground level winds may exceed allowable limits for the flights to occur.
«Read the rest of this article»
Written by Jia-Rui Cook
NASA's Jet Propulsion Laboratory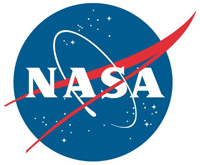 Pasadena, CA – New movies of Jupiter are the first to catch an invisible wave shaking up one of the giant planet's jet streams, an interaction that also takes place in Earth's atmosphere and influences the weather.
The movies, made from images taken by NASA's Cassini spacecraft when it flew by Jupiter in 2000, are part of an in-depth study conducted by a team of scientists and amateur astronomers led by Amy Simon-Miller at NASA's Goddard Space Flight Center in Greenbelt, MD, and published in the April 2012 issue of Icarus.
«Read the rest of this article»
Written by Dauna Coulter
Science at NASA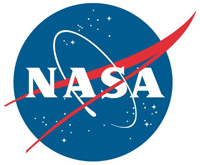 Washington, D.C. – Winter seems to be on hold this year in some parts of the United States. Snowfall has been scarce so far in places that were overwhelmed with the white stuff by the same time last year.
Here's a prime example. "The Mammoth Mountain ski resort in the Sierras of California got more than 200 inches of snow last December," says NASA climatologist Bill Patzert of the Jet Propulsion Laboratory. "This December they got less than 10 inches."
Temperatures have flip-flopped too. There were 583 new heat records broken in the first five days of January in the US.
«Read the rest of this article»