Topic: Jim Henry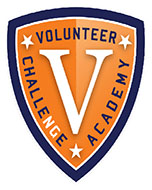 Nashville, TN – Early last year Tennessee Governor Bill Haslam, Deputy Governor Jim Henry, Commissioner of Children's Services Bonnie Hommrich and Major General Max Haston announced that Tennessee is the latest state to be approved by the Department of Defense for a National Guard Youth ChalleNGe program.
After months of preparation, the Tennessee Volunteer ChalleNGe Academy (TNVCA) is ready to become a reality.
The National Guard Youth ChalleNGe Program is a 17-month, voluntary, second-chance program for 16-to 18-year-old struggling youth who may have dropped out of school or behind in credits.
«Read the rest of this article»
Tennessee Representative Curtis Johnson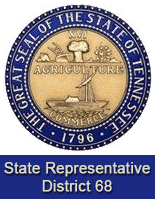 Nashville, TN – The Tennessee House of Representatives was pleased to welcome Mr. Masami Kinefuchi to attend Wednesday's session of the House and to present him with a House Joint Resolution recognizing the great contribution he has made to the economy of Tennessee.
The consul-general's job is to facilitate economic and cultural exchange between Japan and the United States. He has jurisdiction over five states—Arkansas, Kentucky, Louisiana, Mississippi, and Tennessee. In these five states, there are more than 400 Japanese companies.
In Tennessee there are over 180 Japanese-based business employing more than 46,000 individuals with the largest company being Nissan with an assembly plant in Smyrna, Tennessee. Other Japanese companies in Tennessee are Denso, Bridgestone, Calsonic, and Yorozu.
«Read the rest of this article»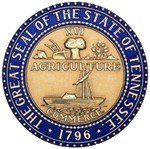 Nashville, TN – Tennessee Governor Bill Haslam joined Department of Mental Health and Substance Abuse Services (TDMHSAS) Commissioner E. Douglas Varney and others today to announce "Prescription for Success," the state's plan to prevent and treat prescription drug abuse in Tennessee.
Prescription drug abuse is a pervasive, multi-dimensional issue impacting Tennessee individuals, families, and communities. Of the 4,850,000 adults in Tennessee, it is estimated that nearly 5 percent (about 221,000) have used pain relievers, also known as prescription opioids, in the past year for non-medical purposes. Of those, it is estimated that 69,100 are addicted to prescription opioids and require treatment for prescription opioid abuse.
«Read the rest of this article»
Executive, Legislative & Judicial Branches to collaborate on state policy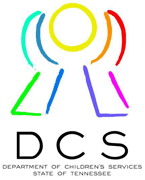 Nashville, TN – Tennessee Department of Children's Services Commissioner Jim Henry has asked State Representative Joe Pitts to be one of three legislators to serve on the Middle Tennessee Regional Three Branches Institute.
The Institute is a new initiative the Department of Children's Services is launching throughout the state of Tennessee. Through a partnership with the Casey Family Programs and First Lady Crissy Haslam's office, the initiative will provide Rep Pitts an opportunity to offer input into solutions to constituent concerns and develop meaningful solutions.
«Read the rest of this article»
Initiative aligns work of the executive, legislative and judicial branches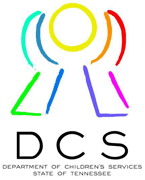 Nashville, TN – During the coming year, the Tennessee Department of Children's Services will continue the Three Branches Institute, an initiative bringing together members of the executive, legislative, and judicial branches to work with the department on strengthening the state's child protection and juvenile justice systems.
"For Tennessee to have a strong and effective system of children's services, the three branches of government must have a clear vision on the mission of the services, and confidence that the services are generating desired outcomes," said DCS Commissioner Jim Henry. «Read the rest of this article»