Topic: jim wall
Five deaths in rented RV prompt changes in Tennessee Law
Clarksville, TN – Jim Wall, Tim Stone, Allison Bagwell-Wyatt and Jon and Katy Over died in their sleep in Clarksville on September 18th, 2011, when fumes from a gasoline-powered generator seeped into their rented recreational vehicle. The RVs carbon monoxide detector, which could have prevented the deaths, was found to have no batteries.
This tragedy inspired Tennessee's Governor and Legislature to approve a new law regulating RV rentals and to proclaim September 18th as Tennessee Carbon Monoxide Awareness Day.
«Read the rest of this article»

Nashville, TN – To commemorate Tennessee's annual Carbon Monoxide Awareness Day (September 18th) the mother of a carbon monoxide victim is speaking out in a powerful testimonial video from the Tennessee State Fire Marshal's Office (SFMO) highlighting the dangers of carbon monoxide poisoning.
Clarksville resident Christine Watson is raising awareness of carbon monoxide poisoning which claimed the lives of her daughter and son-in-law (Jon and Kathryn Watson Over) as well as their three friends (Jim Wall, Tim Stone and Allison Bagwell-Wyatt).
«Read the rest of this article»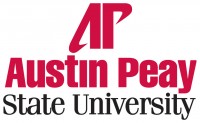 Clarksville, TN – At Kenwood High School on Tuesday, 18-year-old Skylar Hughes presented Austin Peay State University President Alisa White with a $25,000 check.
The money, which Skylar helped raise, will fund the Kathryn Watson Over Endowment—a new scholarship, named for Skylar's former teacher, that will be awarded each year to a Kenwood graduate majoring in education at APSU.
«Read the rest of this article»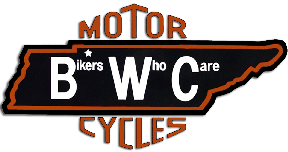 Clarksville, TN – Funeral arrangements have been made for those who passed away Sunday, September 18th, at the 30th Annual Leslie W. Watson Memorial Toy Run & Benefit Party at the Clarksville Speedway.
The visitations and funerals for Jonathan & Katherine Over, Timothy Stone, Jim Wall and Allison Bagwell are as follows:
«Read the rest of this article»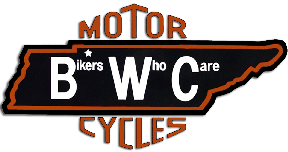 Clarksville, TN – For those interested in helping the Bikers Who Care families, memorial accounts have now been set up at Planters Bank for each family.
The accounts are for Jonathan and Katherine Over, Timothy Stone, Jim Wall and Allison Bagwell-Wyatt who all passed away Sunday after the 30th Annual Leslie W. Watson Memorial Toy Run & Benefit Party at the Clarksville Speedway. They were wrapping up a successful weekend raising money for the childrens charities supported by the Bikers Who Care. «Read the rest of this article»