Topic: Jimmie Garland Sr.
Clarksville, TN – Clarksville Mayor Kim McMillan has announced the appointment of a twelve citizen Charter Revision Commission who will once again tackle the revision of the Clarksville City Charter.
In making her announcement today, Mayor McMillan said, "The Charter is our constitution and it must meet the challenges of the present while providing future generations with direction for governing." «Read the rest of this article»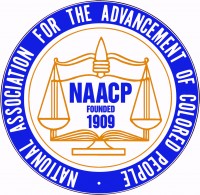 Clarksville, TN – On September 15th, 2011 the Clarksville Branch of the National Association for the Advancement of Colored People (NAACP) will hold a community forum at the Burt – Cobb Community Center, 1011 Franklin Street Clarksville, TN. The forum will run from 7:00pm until 9:00pm.
Special guest speakers will be:
Tennessee State Senator Tim Barnes – District 22nd Democrat (Montgomery, Cheatham & Houston, Counties).
Tennessee State Representative Joe Pitts – District 67th Democrat (Clarksville & Montgomery County).
«Read the rest of this article»
A crowd of more than 200,000 gathered in our nation's capital on last Sunday to push President Barack Obama to keep his campaign's promise to enact a  "just and humane" immigration policy for our nation. Jimmie Garland Sr. from the Clarksville Tennessee NAACP was there along with members of the Hispanic Organization for Progress and Education (H.O.P.E.) and the Tennessee Immigrant and Refugee Rights Coalition (TIRRC).
Seldom does one have the opportunity to witness history in the making.
As we marched through the streets of Washington, D.C., our nation's capitol, you could feel the tensions of excitement in the spirit of the marchers. There were participants of all ages, nationalities, ethnicities, and social germane. Each brought their story, and contributed openly to the most important march for freedom in the 21st Century. A march that is certain to go down in history as the beginning of the Hispanic community's call for real equality and justice. An appeal for unhindered citizenship, the ability for their children to not be left behind as they prepare themselves to become productive citizens.
«Read the rest of this article»
"Sued for a half million dollars for speaking out…"
"This ordinance is detrimental to the community…"
"The City Council 'rubber stamped' the mayor…"
"I don't think they have a plan…"
"Our Leadership doesn't want to listen to us…."
"CHA is a shadow, not a voice…"
"Preying on minority communities…"
"I've never been to a public forum where the public couldn't speak…"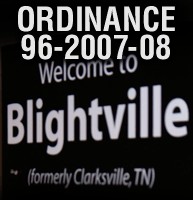 This is what representatives from the United States Department of Justice, the Department of Housing and Urban Development, and the Institute for Justice  heard when they came to Clarksville Thursday to listen to community concerns about the about the city's controversial redevelopment plans. Seventy people participated in a fact-finding meeting at the New Providence Community Center on Oak Street sponsored by the NAACP and the Urban Resource Center.
Walter Atkinson, Senior Conciliation Specialist with the U.S. Department of Justice Community Relations Service (Southeast Region IV), in stating that the meeting was "to hear community concerns," said his role was in part to try and avert "litigation."
"I am here to listen and observe," Atkinson said, noting that it was letters from NAACP Chapter President Jimmie Garland and Terry McMoore of the Urban Resource Center that focused federal attention on this local issue. Atkinson had been "in communication" with Mayor Johnny Piper and with the Downtown District Partnership Board. Piper, DDP members and most sitting City Councilors did not attend this meeting. Jim Doyle, who was not re-elected to his Ward 8 seat, along with newly elected councilors Candy Johnson, David Allen and Jeff Burkhart did attend the meeting and spoke with the Ward 6 constituency. «Read the rest of this article»
Clarksville-Montgomery County resident Jimmie M. Garland Sr, has been appointed the new NAACP Tennessee State Conference of Branches, Area Director, for the Middle Tennessee Region. This appointment makes Mr. Garland the 6th highest ranking NAACP officer in the state of Tennessee.
His new duties include Field Operations Support, New Branch Startup & Coordination, Branch Relations and Membership Recruitment duties over 12 Middle TN NAACP County branches, their presidents, executive officers and members.
Mr. Garland will continue to serve as the NAACP Clarksville Branch president, a position that he won re-election to in November 2006.