Topic: Jr.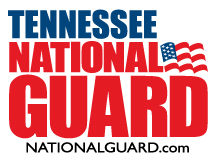 Knoxville, TN – Several Tennessee Army National Guard Soldiers from the 1-230th Assault Helicopter Battalion that is now part of Joint Base McGhee-Tyson in Knoxville, TN, were awarded the Sikorsky Rescue Award July 10th, for participating in three different lifesaving missions in Eastern Tennessee earlier this year.
"To be eligible to receive the Sikorsky Rescue Award, an individual must have directly performed a lifesaving rescue in any Sikorsky helicopter," said Shay Collins, a customer award program manager with Sikorsky Aircraft Corporation.
«Read the rest of this article»
Tennessee Fallen Heroes Medal Posthumously Awarded
Nashville, TN – Tennessee Governor Bill Haslam joined Tennessee Department of Veterans Services Commissioner Many-Bears Grinder and Major General Terry "Max" Haston of the Tennessee Military Department to pay tribute to seven service members killed in action to include four Marines and one Sailor killed in Chattanooga on July 16th, 2015.
«Read the rest of this article»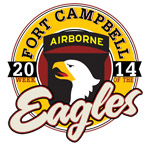 Fort Campbell, KY – As part of the 2014 week of the Eagles a car show was held on Saturday adjacent to the community fair as part of Fort Campbell MWR's Spectacular Saturday.
I arrived just in time for the awards ceremony. Colonel Valery C. Keaveny, Jr. presented the awards to the winners in the various classes classic, muscle, patriotic, customized, imported and 4×4 truck as well as best in show and the fan favorite. There were a total of 60 participants, over 400 spectators went through the show during the course of the day.
«Read the rest of this article»

Clarksville, TN – The Clarksville-Montgomery County, Tennessee Economic Development Council (EDC) Executive Board is excited to announce they have received commitment from Cal Wray, 35, of Dublin, GA, to assume the reins as the Executive Director.
The EDC was established in 1996, and currently promotes economic growth and development of Clarksville-Montgomery County.
«Read the rest of this article»

Clarksville, TN – The Clarksville-Montgomery County Board of Education is being honored by the Tennessee School Boards Association (TSBA) for its efforts to effectively govern public schools for more than 28,000 students.
TSBA will present its prestigious Board of Distinction Award, which recognizes outstanding performance by the entire school board, at a public board meeting to highlight the accomplishments of Clarksville-Montgomery County's elected education leaders. The award will be presented by Gracie Porter, Davidson County Chairman and Mid-Cumberland District Director at the Clarksville-Montgomery County Board of Education meeting in August. «Read the rest of this article»
EDITORS NOTE: This Tragic Event occurred in 2011 and IS NOT a Current Event.
(Runkle, Mills, Osman, Ramosvelazquez, Bohall, Patton)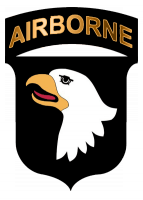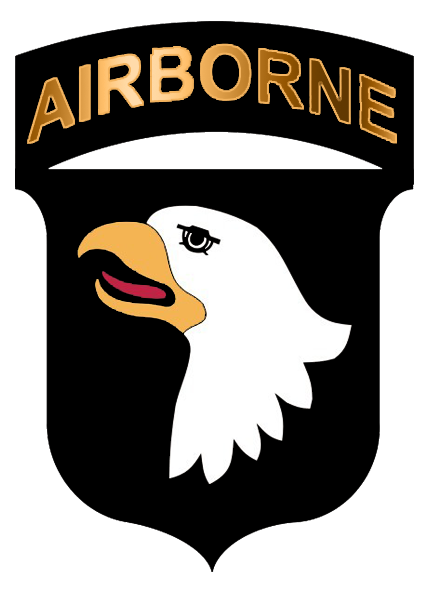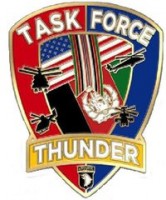 Fort Campbell, KY – The Department of Defense announced today the death of six Soldiers who were supporting Operation Enduring Freedom. They died May 26th, 2011 of wounds suffered when insurgents attacked their unit with an improvised explosive device in Kandahar Province, Afghanistan.
They were assigned to Fox Company, (Pathfinder), 4th Battalion, 101st Aviation Regiment, 159th Combat Aviation Brigade, 101st Airborne Division (Air Assault), Fort Campbell, KY.
«Read the rest of this article»
By Spc. Ashley M. Outler
28th Public Affairs Detachment
Joint Base Lewis-McChord, WA – "I flew super fast, I flew low, and I flew hard, like I stole it," said Chief Warrant Officer 3 Todd Peterson, Chinook helicopter pilot, 160th Special Operations Aviation Regiment (Airborne), about the night that his crew and two others flew a dangerous but crucial mission that sacrificed their lives for the safety of other forces and earned them the Distinguished Flying Cross for their heroism and valor.
Eight Soldiers of the 160th SOAR who braved the mission were awarded the Distinguished Flying Cross during a ceremony at Joint Base Lewis-McChord, April 11th.
«Read the rest of this article»
We've got magic to do, just for you. We've got miracle plays to play. We've got parts to perform, hearts to warm. Kings and things to take by storm. As we go along our way.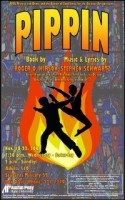 So begins the story of Pippin, a young man seeking his way in the world. This young man just happens to be the son of Emperor Charlemagne. Pippin knows with all his heart that there are great things in store for his life, but he has a hard time figuring out just what they may be. So he sets off to figure out the purpose of his life. Along the way Pippin is manipulated into a variety of situations by the mysterious Leading Player. Intrigue, plots to bring disaster! Humor, handled by a master! Romance, sex presented pastorally! Illusion, fantasy to study! Battles, barbarous and bloody!
The leading player is being played by Chris Hardin an assistant professor of voice and movement at APSU. He brings an intensity to the role worthy of Ben Vereen from the 1973 Broadway Production.
«Read the rest of this article»
Editor's Note: Clarksville Online apologizes for the delay in the publication of this story.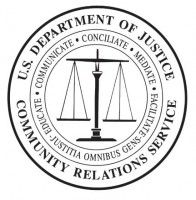 On On April 3, 2009, an exhibit commemorating the work done by the U.S. Department of Justice Community Relations Service (CRS) to reduce racial tension and violence during the civil rights movement was unveiled at the National Civil Rights Museum in Memphis, Tennessee. The exhibit features a video presentation that explains the mission of the Community Relations Service and provides a first-hand account of the challenges faced by retired staff members who mediated many of the well known marches and demonstrations of that era.
The Community Relations Service is the Department's "peacemaker" for community conflicts and tensions arising from differences of race, color, and national origin. Created by the Civil Rights Act of 1964, CRS is the only Federal agency dedicated to assist State and local units of government, private and public organizations, and community groups with preventing and resolving racial and ethnic tensions, incidents, and civil disorders, and in restoring racial stability and harmony.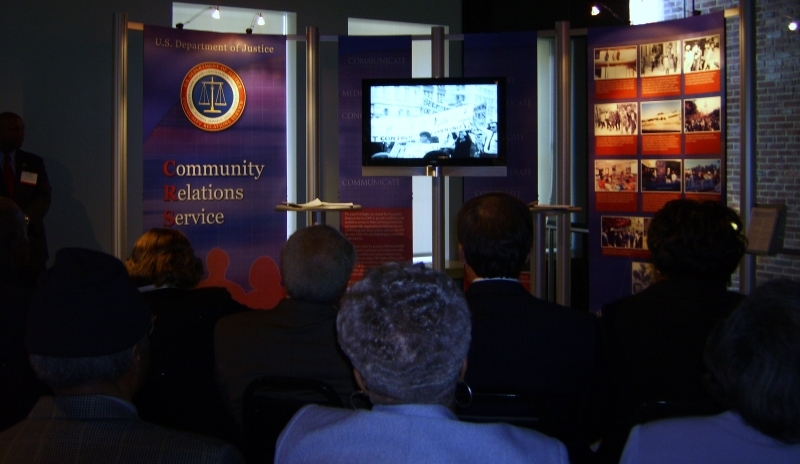 «Read the rest of this article»

FORT CAMPBELL, KY:  Fort Campbell's Community Chapel will host a Gospel Mass at 7 p.m. Jan. 16. This annual gathering celebrates the work and memory of Dr. Martin Luther King, Jr., and will showcase various choirs, groups and soloists from the communities surrounding Fort Campbell.