Topic: Laser Communications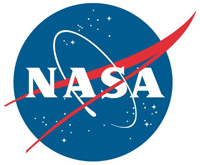 Greenbelt, MD – Launching this summer, NASA's Laser Communications Relay Demonstration (LCRD) will showcase the dynamic powers of laser communications technologies. With NASA's ever-increasing human and robotic presence in space, missions can benefit from a new way of "talking" with Earth.
Since the beginning of spaceflight in the 1950s, NASA missions have leveraged radio frequency communications to send data to and from space. Laser communications, also known as optical communications, will further empower missions with unprecedented data capabilities.
«Read the rest of this article»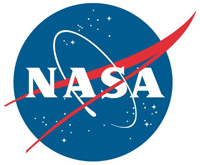 Washington, D.C. – Mars is an obvious source of inspiration for science fiction stories. It is familiar and well-studied, yet different and far enough away to compel otherworldly adventures. NASA has its sights on the Red Planet for many of the same reasons.

Robots, including the Perseverance rover launching soon to Mars, teach us about what it's like on the surface. That intel helps inform future human missions to the Red Planet.
«Read the rest of this article»
NASA Jet Propulsion Laboratory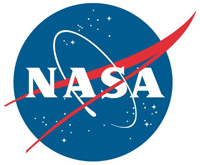 Pasadena, CA – Two NASA CubeSats teamed up on an impromptu optical, or laser, communications pointing experiment. The laser beam is seen as a brief flash of light close to the center of the focal plane, to the left of Earth's horizon.
The light originated from the laser communications system onboard one of two Optical Communications and Sensor Demonstration (OCSD) spacecraft. The laser flash was recorded by a short-wavelength infrared camera, one of three cameras comprising the CubeSat Multispectral Observation System (CUMULOS) payload, onboard the Integrated Solar Array and Reflectarray Antenna (ISARA) spacecraft.
«Read the rest of this article»
Written by Jenny Howard
International Space Station Program Science Office
NASA's Johnson Space Center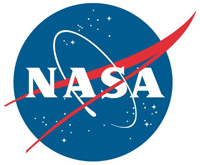 Houston, TX – Orbital ATK will launch its Cygnus spacecraft into orbit to the International Space Station, targeted for November 11th, 2017, from Wallops Flight Facility in Virginia. Cygnus will launch on an Antares rocket carrying crew supplies, equipment and scientific research to crew members aboard the station.
The spacecraft, named the S.S. Gene Cernan after former NASA astronaut Eugene "Gene" Cernan, who is the last person to have walked on the moon, will deliver scientific investigations including those that will study communication and navigation, microbiology, animal biology and plant biology.
«Read the rest of this article»
NASA Headquarters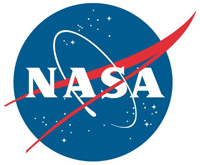 Washington, D.C. – A spacecraft destined to explore a unique asteroid will also test new communication hardware that uses lasers instead of radio waves.
The Deep Space Optical Communications (DSOC) package aboard NASA's Psyche mission utilizes photons — the fundamental particle of visible light — to transmit more data in a given amount of time. The DSOC goal is to increase spacecraft communications performance and efficiency by 10 to 100 times over conventional means, all without increasing the mission burden in mass, volume, power and/or spectrum.
«Read the rest of this article»
Written by Andrew Good
NASA's Jet Propulsion Laboratory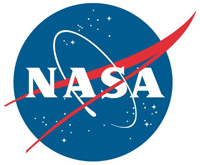 Pasadena, CA – Thought your Internet speeds were slow? Try being a space scientist for a day.
The vast distances involved will throttle data rates to a trickle. You're lucky if a spacecraft can send more than a few megabits per second (Mbps).
But we might be on the cusp of a change. Just as going from dial-up to broadband revolutionized the Internet and made high-resolution photos and streaming video a given, NASA may be ready to undergo a similar "broadband" moment in coming years.
«Read the rest of this article»
Written by Joshua Buck
NASA Headquarters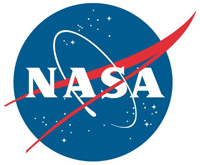 Washington, D.C. – NASA and The Aerospace Corporation of El Segundo, California, have received confirmation the Optical Communications and Sensor Demonstration (OCSD) CubeSat spacecraft is in orbit and operational. OCSD launched aboard an Atlas V rocket Thursday from the Vandenberg Air Force Base in California.
OCSD is the first in a new series of six NASA-managed technology demonstration missions set to launch during the coming months using CubeSats to test technologies that can enable new uses for these miniature satellites, which measure 10 cm x 10 cm x 10 cm (about 4 inches per side).
«Read the rest of this article»
Written by Elizabeth Landau
NASA's Jet Propulsion Laboratory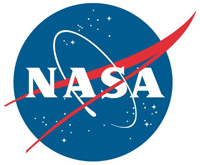 Pasadena, CA – You may know opals as fiery gemstones, but something special called OPALS is floating above us in space. On the International Space Station, the Optical Payload for Lasercomm Science (OPALS) is demonstrating how laser communications can speed up the flow of information between Earth and space, compared to radio signals.
"OPALS has shown that space-to-ground laser communications transmissions are practical and repeatable," said Matthew Abrahamson, OPALS mission manager at NASA's Jet Propulsion Laboratory in Pasadena, California. "As a bonus, OPALS has collected an enormous amount of data to advance the science of sending lasers through the atmosphere. We look forward to continuing our testing of this technology, which sends information to and from space faster than with radio signals."
«Read the rest of this article»
Written by Lori Keesey
NASA's Goddard Space Flight Center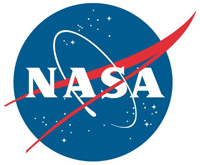 Greenbelt, MD – It currently takes 90 minutes to transmit high-resolution images from Mars, but NASA would like to dramatically reduce that time to just minutes. A new optical communications system that NASA plans to demonstrate in 2016 will lead the way and even allow the streaming of high-definition video from distances beyond the Moon.
This dramatically enhanced transmission speed will be demonstrated by the Laser Communications Relay Demonstration (LCRD), one of three projects selected by NASA's Office of the Chief Technologist (OCT) for a trial run. To be developed by a team led by engineers at the NASA Goddard Space Flight Center in Greenbelt, MD, LCRD is expected to fly as a hosted payload on a commercial communications satellite developed by Space Systems/Loral, of Palo Alto, Calif. «Read the rest of this article»