Topic: Lockheed Martin Space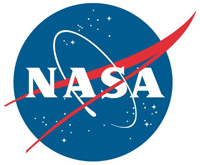 Pasadena, CA – NASA's Ingenuity Mars Helicopter will travel with the Perseverance rover through 314 million miles (505 million kilometers) of interplanetary space to get to Mars. But for the team working on the first experimental flight test on another planet, engineering the final 5 inches (13 centimeters) of the journey has been among the most challenging of all.
To safely navigate those 5 inches – the distance Ingenuity will travel from where it's stowed on the rover to the surface of Mars – they came up with the ingenious Mars Helicopter Delivery System.
«Read the rest of this article»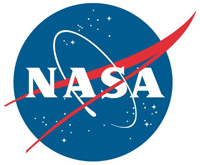 Washington, D.C. – This summer, the OSIRIS-REx spacecraft will undertake NASA's first-ever attempt to touch the surface of an asteroid, collect a sample of it, and safely back away. But since arriving at asteroid Bennu over a year ago, the mission team has been tackling an unexpected challenge: how to accomplish this feat at an asteroid whose surface is blanketed in building-sized boulders.
Using these hazardous boulders as signposts, the mission team developed a new precision navigation method to overcome the challenge.
«Read the rest of this article»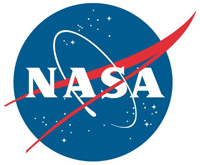 Pasadena, CA – After nearly a year of trying to dig into the Martian surface, the heat probe belonging to NASA's InSight lander is about to get a push. The mission team plans to command the scoop on InSight's robotic arm to press down on the "mole," the mini pile driver designed to hammer itself as much as 16 feet (5 meters) down.
They hope that pushing down on the mole's top, also called the back cap, will keep it from backing out of its hole on Mars, as it did twice in recent months after nearly burying itself.
«Read the rest of this article»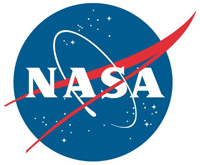 Washington, D.C. – NASA's Spitzer Space Telescope's mission has come to an end after more than 16 years studying the universe in infrared light, revealing new wonders in our solar system, our galaxy and beyond.
Mission engineers confirmed at about 2:30pm PT (4:30pm CT) Thursday the spacecraft was placed in safe mode, ceasing all science operations. After the decommissioning was confirmed, Spitzer Project Manager Joseph Hunt declared the mission had officially ended.
«Read the rest of this article»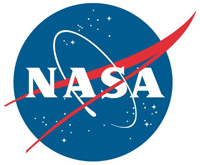 Greenbelt, MD – NASA's Transiting Exoplanet Survey Satellite (TESS) has discovered its first Earth-size planet in its star's habitable zone, the range of distances where conditions may be just right to allow the presence of liquid water on the surface. Scientists confirmed the find, called TOI 700 d, using NASA's Spitzer Space Telescope and have modeled the planet's potential environments to help inform future observations.
TOI 700 d is one of only a few Earth-size planets discovered in a star's habitable zone so far. Others include several planets in the TRAPPIST-1 system and other worlds discovered by NASA's Kepler Space Telescope.
«Read the rest of this article»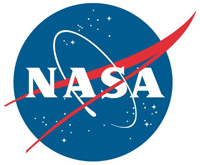 Pasadena, CA – NASA says Jupiter's south pole has a new cyclone. The discovery of the massive Jovian tempest occurred on November 3rd, 2019, during the most recent data-gathering flyby of Jupiter by NASA's Juno spacecraft. It was the 22nd flyby during which the solar-powered spacecraft collected science data on the gas giant, soaring only 2,175 miles (3,500 kilometers) above its cloud tops.
The flyby also marked a victory for the mission team, whose innovative measures kept the solar-powered spacecraft clear of what could have been a mission-ending eclipse.
«Read the rest of this article»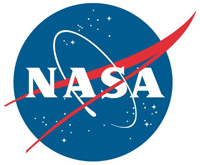 Pasadena, CA – NASA's InSight lander, which is on a mission to explore the deep interior of Mars, positioned its robotic arm this past weekend to assist the spacecraft's self-hammering heat probe. Known as "the mole," the probe has been unable to dig more than about 14 inches (35 centimeters) since it began burying itself into the ground on February 28th, 2019.
The maneuver is in preparation for a tactic, to be tried over several weeks, called "pinning."
«Read the rest of this article»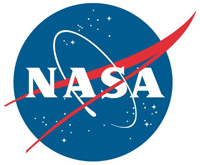 Pasadena, CA – This infrared image from NASA's Spitzer Space Telescope shows a cloud of gas and dust full of bubbles, which are inflated by wind and radiation from young, massive stars. Each bubble is filled with hundreds to thousands of stars, which form from dense clouds of gas and dust.
The bubbles are estimated to be 10 to 30 light-years across, based on what astronomers know about them and other cosmic bubbles. However, determining the exact sizes of individual bubbles can be difficult, because their distance from Earth is challenging to measure and objects appear smaller the farther away they are.
«Read the rest of this article»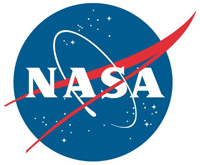 Pasadena, CA – Catastrophic dust storms have the potential to end a mission like NASA' Insight Lander as it did with NASA's Opportunity rover. The same winds that blanket Mars with dust can also blow that dust away. Far more often, passing winds cleared off the rover's solar panels and gave it an energy boost. Those dust clearings allowed Opportunity and its sister rover, Spirit, to survive for years beyond their 90-day expiration dates.
Dust clearings are also expected for Mars' newest inhabitant, the InSight lander. Because of the spacecraft's weather sensors, each clearing can provide crucial science data on these events, as well – and the mission already has a glimpse at that.
«Read the rest of this article»
NASA Jet Propulsion Laboratory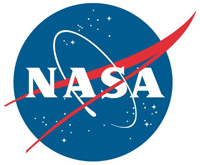 Pasadena, CA – NASA's InSight lander has placed its second instrument on the Martian surface. New images confirm that the Heat Flow and Physical Properties Package, or HP3, was successfully deployed on February 12th about 3 feet (1 meter) from InSight's seismometer, which the lander recently covered with a protective shield.
HP3 measures heat moving through Mars' subsurface and can help scientists figure out how much energy it takes to build a rocky world.
Equipped with a self-hammering spike, mole, the instrument will burrow up to 16 feet (5 meters) below the surface, deeper than any previous mission to the Red Planet.
«Read the rest of this article»